Business Process Analyst Resume Examples for 2023 (Template and Guide)
Use This Template
Featured In:
Table of Contents
Here are more resources that can help you
A business process analyst oversees the research and strategy of an organization's business process. From carrying out process analysis to designing data reports, business process analysts should have excellent business acumen and analytical knowledge.
If you're seeking this dynamic position, you'll require a resume that showcases your analytical and business prowess. We've created a comprehensive resume writing guide filled with practical tips and templates for your reference.
Business Process Analyst Resume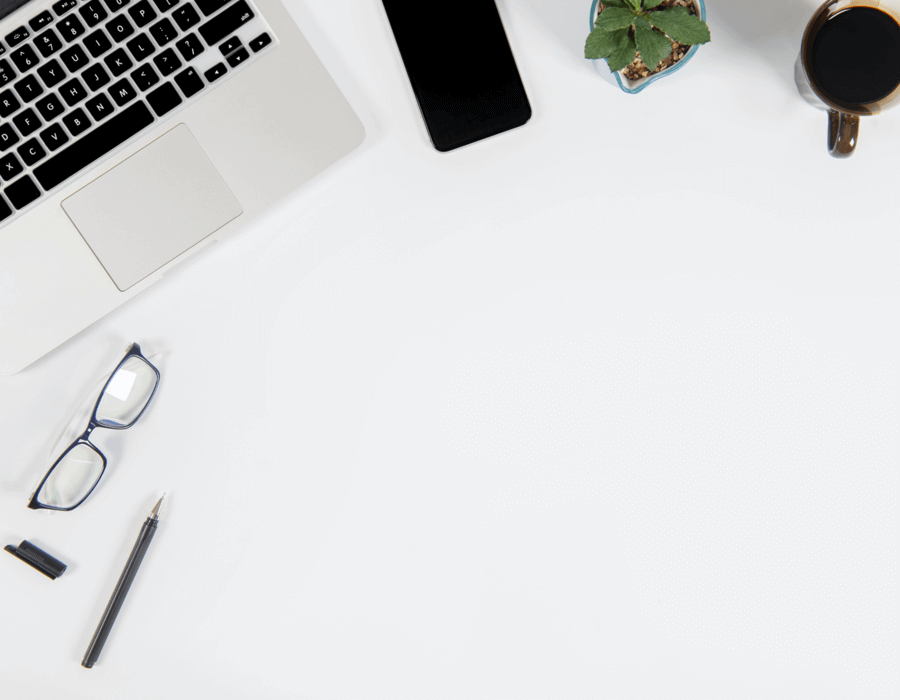 Business Process Analyst Resume
Utilize this business process analyst resume as a guide to create your resume with the accurate content for each section and its formatting.

Include the following in your business process analyst resume:

Your contact information with full name, email address, phone number and current location.
A professional summary or an objective statement based on your application goal.
Your work experience must be listed in reverse chronological order to describe your career history.
A skills segment to highlight your work profile, including soft, hard and technical skills.
An education section detailing your qualifications and degrees.
A custom section to include any licenses, certifications or awards.
Free Downloadable Resume Templates
Classic Elegance

Plain Divider
Prepare to Write Your Resume
Before writing the resume content, go through these resume preparation tips. It will give you a better idea of what you want your resume to look like and you'll save time due to unclear resume goals.
First, thoroughly read the job posting for the role you seek. It's essential to understand what your potential recruiter wants from an eligible candidate. Generally, business process analysts must be critical thinkers and be familiar with analytical tools.
Find the skills specified in the job posting and use them as part of your business intelligence analyst resume. The more your skill set matches the employer's requirements, the easier it could get for you to land the job. For an idea of how a candidate's resume might look for a business process analyst, look at some resume examples.
Quantify your work tasks by including authentic metrics such as percentages, ranks or dollar amounts. For example, a candidate can mention creating an enhanced workflow resulting in 15% employee work efficiency.
Actively update your LinkedIn profile and include the link in your digital resume. Include relevant blog or website links as well as social media handles if they contain your portfolio.
Many hiring managers rely on an automated applicant tracking system (ATS). This software searches for keywords and grades applicants accordingly. To maintain a high ranking on an ATS, format your resume thoroughly and refrain from using dramatic fonts or unusual formatting.
For a designation that heavily relies on your technical and analytical competencies, make sure to highlight software and tool expertise in your resume. Any job-related hard or technical traits can be added to your resume's summary statement, job history and skills section.
Choose the Right Resume Format
The following step in your resume crafting journey is determining the suitable resume format for you. The perfect resume format can emphasize your professional capabilities and downplay any formal limitations. There are three general resume layouts that you can choose from: chronological, functional and combination or hybrid format.
Seasoned analysts with long industry experiences can choose a chronological resume to focus on their consistent careers.
Freelancers, frequent job changers or those with limited industry exposure can benefit from functional resumes. This layout details your transferable and job-related traits while simply outlining your education or work history.
The combination resume is best for candidates seeking a full-time or senior role or applicants looking to change industries that want to showcase both their skills and work history. This hybrid layout details your interpersonal and technical skills along with your work history.
For more information on these resume types and how to utilize them, head to our resume formats guide.
Chronological

Functional

Combination
How to Write Your Resume with Examples
Refer to our step-by-step resume writing guide to learn how to craft an impressive business process analyst resume with ease:
1. Opt for a compelling opening statement for your resume.
Your resume can start with either an objective statement or a professional summary. Analytical experts with consistent and long work histories can utilize a professional summary to showcase their professional growth. Meanwhile, an objective statement is better for entry-level analysts seeking senior roles or candidates switching work industries.
Let's assume that you're an entry-level business process analyst seeking a lead analyst role. Your objective statement should highlight why you're perfect for a senior role through your skills and task accomplishments.
Refer to these good and bad objective statement examples:
Poor example:
"I possess a data science degree and a Google Analyst Certification as well as some industry experience that may qualify me for a lead analyst role in your company. I'm also familiar with modeling tools and languages."
This objective statement makes the candidate sound unsure of their own capabilities. There are no specifications of the candidate's experience and tool knowledge.
Good example:
"Google Analytics certified and data science graduate with three years of industry experience seeking a lead analyst role. Utilized modeling tools such as Tableau and PowerBI to design eight workflow models during the early stages of my career. Skilled at SQL and Python programming."
Why this objective statement is better:
Specifies the candidate's relevant work tenure instead of keeping it vague.
Highlights special certifications or training to add to the work skills.
Incorporates tool names such as Tableau and Python to showcase professional knowledge.
Consider these professional summary writing tips before crafting your opening statement:
Incorporate relevant technical skills to prove familiarity or expertise with relevant tools or software.
Highlight any industry-relevant certifications or training to supplement your education or experience.
Use quantifiable metrics such as project numbers, the number of team members you've trained or the percentage of process efficiency achieved.
Here's an excellent professional summary example for a business process analyst:
"An IBM certified lead business process analyst with more than 11 years of industry experience. Skilled at analyzing large amounts of business data and designing workflow processes to optimize business efficiency. Trained and led a team of 22 junior IT professionals in the last two years."
2. Outline a mix of interpersonal and job-specific skills.
List six to eight key traits in your analyst resume's skills section. Ensure that the skills mentioned are relevant to the designation you're applying for. You can also mention a few skills and job tasks in your summary or objective statement.
Each resume format includes the skills section in a unique way. The chronological format contains your skills in a bulleted list, while a functional format can provide detailed skills content.
You can add three to four skills in a functional layout and expand on them through a bulleted list. These bullets can contain job tasks or achievements for that particular designation.
Here's a skills format example for a functional resume:
Skills
Analytical mindset
Carried out more than 30 observational analyses to find gaps in the workflow process.
Utilized SQL language and analytical tools such as PowerBI and Oracle BPM to create six business workflows.
Improved the business processes by 27% by utilizing my analytical skills such as data research and visualization.
This functional skills section provides excellent insight into the candidate's analytical abilities by adding metrics and tool details.
Include a mix of a few personality traits or soft skills and job-specific technical and hard skills in your business process analyst resume.
Soft skills are a candidate's personal attributes that can aid in interacting and networking in the workplace. A business process analyst can possess these interpersonal skills:
Analytical mindset
Business acumen
Presentation skills
Detail oriented
Problem-solving attitude
Adaptability
Proactive
Ability to negotiate
Communication and collaborative skills
Time management when working with strict deadlines
A candidate gains hard skills through formal education or practical on-job training. These skills can be industry-specific. A business process analyst should possess the following hard skills:
Coding skills
Familiarity with programming languages
Database management
Financial analysis
Project management
Knowledge of data research methods
Business forecasting
Stakeholder or client relations
Report creation and management
Technical writing abilities
Technical skills are specialized knowledge of tools and software that you may require to carry out a work task. A business process analyst can be skilled with the following technical abilities:
Knowledge of programming and querying languages such as R, Python and SQL.
Familiarity with process mapping types such as Deployment flowchart, Cross-functional and SIPOC.
Expertise with analytical and modeling tools such as Excel, PowerBI, Tableau, Oracle BPM and Zoho Creator.
Know-how of methods of software development such as Waterfall, DevOps and Agile.
Ability to carry out varied business analyses such as value-added analysis, gap analysis and observation analysis.
Head to our Resume Builder to find more job-related skills for a business process analyst. You can also get automated skills suggestions and prewritten resume content through our incredible tool.
3. Highlight your job accomplishments through your work history.
Add your job tasks and achievements to your resume's work history in a reverse chronological order. List each job entry by specifying the designation, workplace or organization name and location, along with the employment period. You can include your tasks in each job entry with three to four bullet points.
Here are good and poor examples of work history for a business process analyst resume:
Poor example:
Work History
December 2020 - Current
Business Process Analyst Lead | Global IT Company | Boston, MA
Created new process designs in collaboration with the IT team.
Researched and analyzed the company's workflow model to improve business processes.
Trained junior analysts about analytical concepts.
This job history gives a basic overview of the analyst's work capabilities. Including numeric data can significantly enhance your resume's job tasks, especially for a technical designation.
Good example:
Work History
December 2020 - Current
Business Process Analyst Lead | Global IT Company | Boston, MA
Created more than 14 new process designs in collaboration with the IT team in my tenure of seven years.
Researched and analyzed 60% of the company's workflow model to improve business processes by 22%.
Trained nine junior analysts about analytical concepts, including mapping processes and modeling tools.
This job history gives better insight into the candidate's analytical expertise. Ensure that the metrics you include are authentic and not just added for representation.
Incorporate these work history content tips to reinforce your professional attributes:
Refer to the employer's job posting and market trends to determine the latest tool specializations or skills expected in your job role. Include those technical skills on your resume's job history.
Include quantifiable metrics such as the percentage of workflow efficiency or the number of projects to add to your task's credibility.
Showcase how you added value to your workplace by resolving business concerns through your technical abilities.
4. Include an education and certification resume section.
Education
Your resume's education segment outlines your academic qualifications. Include the degree or program name, college or university's name and location.
In particular, for an analyst role, you may require a bachelor's or a master's degree to attain foundational knowledge of most concepts. Some examples of degrees may include a bachelor's degree in data science, a master's degree in business analytics or an associate degree in computer science.
Additional training or certifications can aid you in learning new technologies and completing your work tasks with ease.
Certifications, licenses or additional training
You can add a custom resume section to highlight any technical training or certifications relevant to the preferred job role.
These are a few certifications that a business process analyst may possess:
IBM Certified Associate Business Process Analyst
IBM's notable industry certification is perfect for analysts who wish to master Cúram knowledge. Candidates can self-study the required modules through IBM's training website.
Business Analysis Modeling Skills & Techniques
Udemy's BA course provides downloadables and video lessons on creating varied analytical visual models, including SWOT analysis, Stakeholder Maps, RACI and process charts.
PMI Professional in Business Analysis (PMI-PBA)
The Project Management Institute's professional certification requires 36 to 60 months of industry experience as a business analyst. The PBA certification is a must for senior executives or managers.
Business Analysis & Process Management
Coursera's program includes lessons on varied business processes, getting familiar with Lucidchart and analyzing process models to find applicable business solutions.
Certification of Capability in Business Analysis
IIBA's certification allows business analysts to shine a light on their analytical capabilities through real-life scenarios. This certification is perfect for boosting your analytical career.
These additional programs can be undertaken to advance in your analyst career:
PMI Agile Certified Practitioner
Certified Business Analysis Professional (CBAP)
Business Process Manager (BPM)
Advanced Machine Learning Specialization
Data Analysis and Visualization Foundations Specialization
Make your contact data noticeable by including it at the start of your business process analyst resume. Include your full name, email address, active phone number and city and state where you reside.
Free Downloadable Resume Templates for Business Process Analysts
These business process analyst resume templates can be downloaded and utilized for free. Download and open your preferred template in your word processor of choice to customize the template with your data.
FAQ
Updated: August 12, 2022
What are some standout skills for a business process analyst?
A business process analyst must possess technical and business aptitude to excel in their work. Some of their key skills may include:
Presentation and negotiation skills
Data research and database management
Familiarity with varied mapping flow charts and modeling techniques.
What certifications can be essential for a business process analyst?
You can opt for technical certifications from industry leaders such as Google or IBM. Certifications for advanced software tool knowledge, process management or business intelligence are also beneficial for a business process analyst's resume. List these out in the education section or a custom certificate resume section.
What are some duties carried out by a business process analyst?
The tasks carried out by a business process analyst may vary depending on the company or work industry. However, some key duties are:
Carrying out research to gather data about a company's workflow or business processes.
Analyze the research data and design innovative business models to improve workflow efficiency.
Translate the data for corporate communications and give presentations to the business team or stakeholders.