Featured In:
Table of Contents
Here are more resources that can help you
The need for statisticians in a world governed by information is steadily increasing, as shown by the U.S. Bureau of Labor Statistics' projection of a 33% growth in job openings by 2030. To get a job in this ever-growing field, you'll need a competitive resume that projects your data handling and interpretive skills at a glance. In this guide, we'll help you do just that by taking you step-by-step through the resume-writing process. Learn what you need to include, how you should phrase it and how to organize your information with our tips, explanations and examples.
Statistician Resume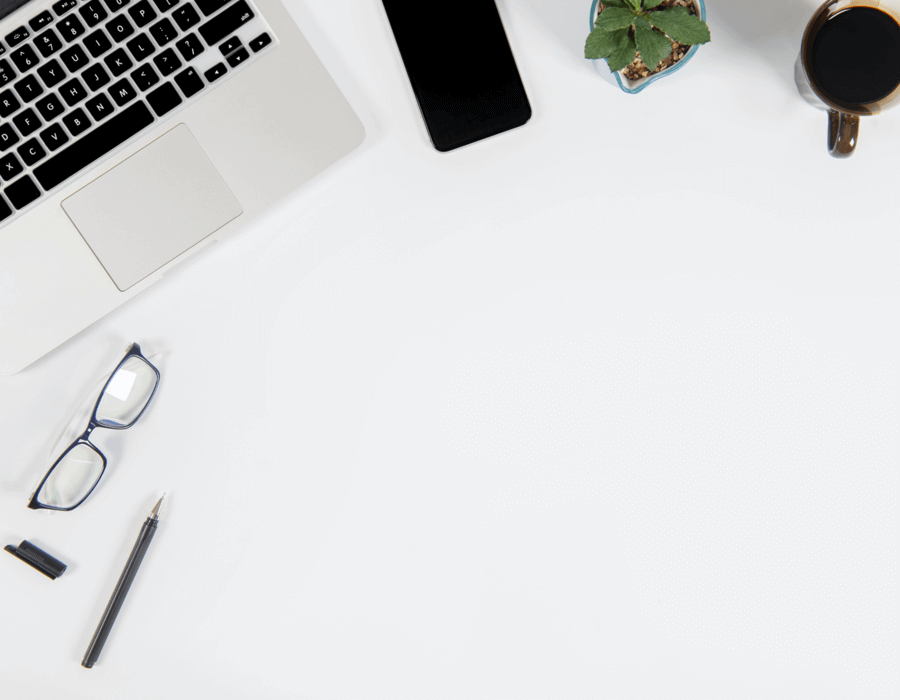 Statistician Resume
Elijah Cooper's resume example, drafted in a chronological format, gives you an idea about how you can represent your professional details in segregated sections. As highlighted in this example, your statistician's resume must include the following information:

Header section: Here, you can display your contact information including your name, email address, phone number and location.
Opening statement: This section consists of your professional summary or career objective statement.
Work history: This section displays your professional experience and career progression in reverse-chronological order.
Skills section: Here, you'll list your hard, soft and technical skills.
Education section: This section details your academic background by listing the degrees or diplomas in your possession.
Custom section(s): You can create additional sections for your certifications, licenses, awards or any other relevant details.
Free Downloadable Resume Templates
Prepare to Write Your Resume
Before you sit down to write your statistician's resume, you need to get ready. Following are some tips you should keep in mind when preparing to write your resume:
Identify the core requirements of the role you aim for, such as the essential skills, qualifications, duties and responsibilities attached to the position. Single out these details to draft your resume accordingly.
Ensure your resume is applicant tracking system (ATS) compatible by adding matching keywords from the job description in your resume. Recruiting managers use ATS to scan resumes to filter out the desired candidates for the job.
Compile all the information and details you'll need to draft your resume. This includes the dates of previous employment, details of your degree(s) and certification(s), your skill set and the responsibilities you've had per job.
Choose a simple and readable font for your resume instead of flashy and distracting ones. Also, keep an eye out for spelling mistakes, grammatical errors, inconsistent design and overused keywords that can negatively impact the impression your resume gives.
Check out multiple statistician resume examples to visualize and understand the content and formatting needed for your resume.
Choose the Right Resume Format
Choosing the right resume format is vital to making the best impact with your resume. Resume formats inform how you will organize the sections of your application document so as to emphasize your strengths and de-emphasize your weaknesses. Most resumes follow one of three formats: chronological, functional and combination. Read on to better understand which one works best for you:
The chronological format is the best fit for experienced professionals. This design highlights your rich career history and is thus ideal for positions demanding experience.
The functional format works best for professionals with minimal to no experience. This format highlights your professional skills and qualifications for the role and thus is ideal for entry-level positions. It's also ideal for job seekers reentering the workforce, looking for part-time roles and freelancing.
The combination format works best for professionals switching industries or searching for a promotion or new company. This format equally accentuates your skills and career history and is preferred by professionals with steady careers but relatively less experience.
Our resume formats guide can help you further clarify how to best apply these formats and identify which one is best for your unique career situation.
Chronological

Functional

Combination
How to Write Your Resume with Examples
Let's breakdown how to approach each section of your resume to craft an impressive statistician's resume.
1. Start by introducing yourself.
Your journey begins by filling out your contact information in the header section of your resume. Share these details with your potential employer:
Your legal name
City and state you reside in
Professional email address
Phone number
2. Lead with a strong opening statement.
Your opening statement is important as it introduces recruiters to who you are as a professional. You can draft an opening statement in one of two ways: a summary statement or a career objective.
We advise you to open with a professional summary statement. This opening talks about your experience, professional skills and accomplishments, proving your fit for the role. Open with a career objective statement if you don't have much experience in the field. In this opening, you'll inform the employer about your aspirations for the role alongside the skills and qualifications that make you eligible for it. A career objective statement is ideal for these career scenarios:
In case you are starting your professional career.
In case you are changing careers.
In case you are rejoining the workforce after a long break.
This example will display how to write a good summary statement:
Poor Example
Good Example
Poor Example"An aspiring statistician seeking a full-time position in your company. A quick learner looking for an opportunity to enhance my skills."
Good Example"An aspiring statistician with a master's degree in economics and certification in SAP and SPSS software, looking for an opportunity at your company. Well-versed in quantitative analytical skills and data interpretation, seeking an opportunity to apply and improve upon my skill set."
Poor ExampleThis objective statement only informs about their aspiring role and forgets to mention the candidate's skills and qualifications.
Good ExampleIn comparison, this objective statement mentions the career goal by highlighting the candidate's skills and qualifications for a statistician's role.
Here are some tips to improve your opening statement:
Customize your statement to the job you're applying for by including two to three skills from the job advertisement.
Represent your professional achievements in quantifiable terms by adding numerical measures to your tasks, achievements and results.
If you're certified in areas relevant for a statistician, mentioning it can boost your competitiveness.
Don't crowd your summary statement with keywords and redundant phrases to make it look appealing. Keep it brief yet informative.
If you're opting for a professional summary, look at the following example to understand how to include your experience into your statement:
"Statistician with five years of experience gathering, analyzing and interpreting data to aid in various business decision-making processes. Adept at identifying and applying the best statistical methods to solve real-world problems, such as the effect of water pollutants in the health of the surrounding population. Have designed data collection processes that led to effectively uncovering factors affecting population health, which in turn led to measures being taken to reduce the damage by 39%."
3. Showcase your skill set.
Your skills are essential for the recruiter to understand what you're capable of contributing to the role of a statistician. This section highlights your top six to eight skills you've perfected through education, training and professional exposure.
How you represent your skills in the resume depends on the resume format you choose. The chronological and combination resume formats simply list your skills in their own section. The functional resume format, however, has an extra skills section in which you expand upon your top three to four skills. This example will demonstrate how to execute each skills section:
Functional format
Chronological/Combination format
Functional format
Skills
Research
Reviewed 250 files, records and other documents to obtain business information and key data informing responses to development requests.
Built a library of models and reusable knowledge-based assets to produce consistent and streamlined business intelligence results.
Assisted in quality checks on data sources to identify possible inconsistencies and perform data cleaning activities.
Chronological/Combination format
Skills
Research
Project design
Data mining
Statistical modeling
SQL and SAS
Oracle
Time management
Teamwork
Report writing
The functional format describes how you apply your professional skills to make up for limited work experience.
Regardless of which format you use, however, ensure you include a balanced blend of soft, hard and technical skills related to your statistician's role to highlight different aspects of your capabilities. Qualitative skills (i.e., soft skills) are just as important as quantitative skills like your hard or technical skills. We have compiled a list of skills that may aid you in filling out your skills section:
Soft skills
Hard skills
Technical skills
Soft skills
Soft skills are crucial in any profession or industry. They highlight your people skills and your ability to get work done. A statistician should have these soft skills:
Attention to detail
Keen observation
Attentive listening
Expert in communication
Resourceful
Reliable
Performs under pressure
Critical thinking
Problem-solving skills
Adaptability
Hard skills
Hard skills are associated with the statistician's role and include specific skills acquired through training, education and experience. These are a few hard skills a statistician develops:
Mathematics
Theoretical and applied statistics knowledge
Data handling
Data interpretation
Data analysis
Data collection
Quantitative research methods
Project design
Statistical modeling
Research
Technical skills
Technical skills are more complex and technologically inclined than your hard skills. They emphasize your ability to utilize technological tools supporting your role. Here are a few technical skills of a statistician:
SQL
Proficient in SAP, MATLAB and SPSS software
MS Office proficiency
Database management software like Oracle
Proficient in languages like C++, Java, Perl and Python.
4. Map out your work history.
One of the most significant parts of your resume is your work history. This section exposes your career history and progression. Ensure you highlight these details in your work summary:
List the various positions or designations you've held in reverse-chronological order, starting with your current or most recent job.
Every position you list should include these details: job title, employer and company name, location, duration of employment and the job description.
Your job description should accentuate your professional capabilities and accomplishments.
The following example will demonstrate how to write your work summary:
Poor Example
Good Example
Poor Example
Work History
Feb 2019 - Current
Principal Statistician
Centers for Disease Control and Prevention, CDC - Atlanta, GA
Coordinate statistical activities.
Develop software applications for statistical modeling and graphic analysis.
Resolve problems with statistical methods.
Good Example
Work History
Feb 2019 - Current
Principal Statistician
Centers for Disease Control and Prevention, CDC - Atlanta, GA
Coordinate statistical activities for 20 projects and create, maintain and update data dictionaries and coding guides.
Develop software applications for statistical modeling and graphic analysis to understand data and drive accurate insight.
Resolved problems with statistical methods, which improved operations by 40% and provided exceptional data interpretation and visualization.
Poor ExampleThis example does mention the performed task in concise points but fails to describe how the candidate went about performing them.
Good ExampleOn the other hand, this work history provides a detailed yet brief description that clearly details how the candidate performed their job duties.
How you write or represent your work history matters, especially for a position like a statistician. Try these suggestions to improve yours:
Like you quantify and represent data, it's beneficial to quantify your professional accomplishments and tasks to concretely show the extent of your work.
Match your work history to the requirements of the specific role you're after. Ensure you mention the experience you have performing the tasks and applying the skills they're looking for.
If you have a long career history, leave out irrelevant job titles that don't correlate to the role of a statistician.
5. Include your qualifications and eligibility.
Education
Your qualification is recorded in the education section of your resume. Usually, the statistician's role demands a master's degree, but with enough experience, you can become a statistician with a bachelor's degree as well. These tips may help you write your education section:
Start listing from your highest degree. You can exclude your high school diploma if you're a college graduate.
Your educational details should include: the name of the degree or diploma, the school, college or university's name, its location and your graduating year. For example:
06/2018
Master of Science: Data Science and Analytics
Georgia State University | Atlanta, GA
06/2015
Bachelor of Science: Mathematics and Computer Science
Georgia State University | Atlanta, GA
Certifications, licenses and custom sections
If you have more than two certifications in your possession, you can create a custom section to showcase them. Certifications embellished your resume and upscale your role as a statistician. These are some certifications that may be valuable for a statistician:
This certification is the highest one awarded by the Royal Statistical Society (RSS).
Chartered Data Scientist (CDS)
This certification is the highest awarded to data scientists and proves they have strong analytical skills.
This certification comes in three levels: associate, specialist and professional. It is especially useful to prove your understanding of SAP solutions. proves your eligibility in operationalizing the SAP software for statistical analysis.
This certification awarded by IBM proves your skill to leverage SPSS features for predictive analysis, market research and statistical research.
If you are looking for career advancement opportunities, pursuing these degrees or courses may help you get there:
Degree in Business Statistics
Degree in economics, mathematics, statistics and geography.
Specialize with a masters in medical statistics, public health or epidemiology.
Degree in financial statistics.
You can also pursue short-term courses from the Royal Statistical Society (RSS) or Market Research Society (MSS).
Free Downloadable Resume Templates for Statisticians
We have some free, downloadable templates for you to pick from to ease the resume-writing process. Choose any of these designs and reformat them on any word processor to match your career needs.
FAQ
Updated: August 17, 2022
What are the top three skills of a statistician?
The skills a statistician needs are determined by their field, the role's requirements and their specialization. For instance, a statistician working for the government will interpret and analyze data concerning population, economy and demographic projections. Regardless of the sector and role requirements, however, a statistician cannot do without these three skills:
Data interpretation and analysis
Deep knowledge of mathematics
Proficiency in statistical software and tools
How can a statistician stand out?
As a statistician, your skills and qualifications contribute to your distinctiveness. Mold your resume to celebrate the scope of your ability, professional expertise and career triumphs. You can add role-enhancing certifications like SPSS and SAP to sell your credibility and increase your chances of getting hired. You can also acquire specialized degrees in the field of environmental statistics, statistics of risk, finance and computing to stand out.
What is a good objective statement for a statistician?
A good objective statement would highlight your career ambitions, skills and qualifications needed for that position. Your objective statement should reflect what you want from the employer and what you can bring to the table.
Check out this objective statement, for instance, "Dedicated data analyst with fours years of experience and exceptional quantitative analysis skills looking for a statistician position. Known for strengths in assessing data reliability and creating meaningful reports. Providing a broad understanding of statistical concepts and models as well as expertise in R Foundation for Statistical Computing and Minitab software."