Featured In:
Table of Contents
Here are more resources that can help you
When you apply for an elementary teacher position, you'll need a resume that communicates your ability to take up the responsibility to manage and supervise students. We have created a guide and practical examples to ensure that you create a detailed resume that takes you a step further into achieving your desired role.
Elementary Teacher Resume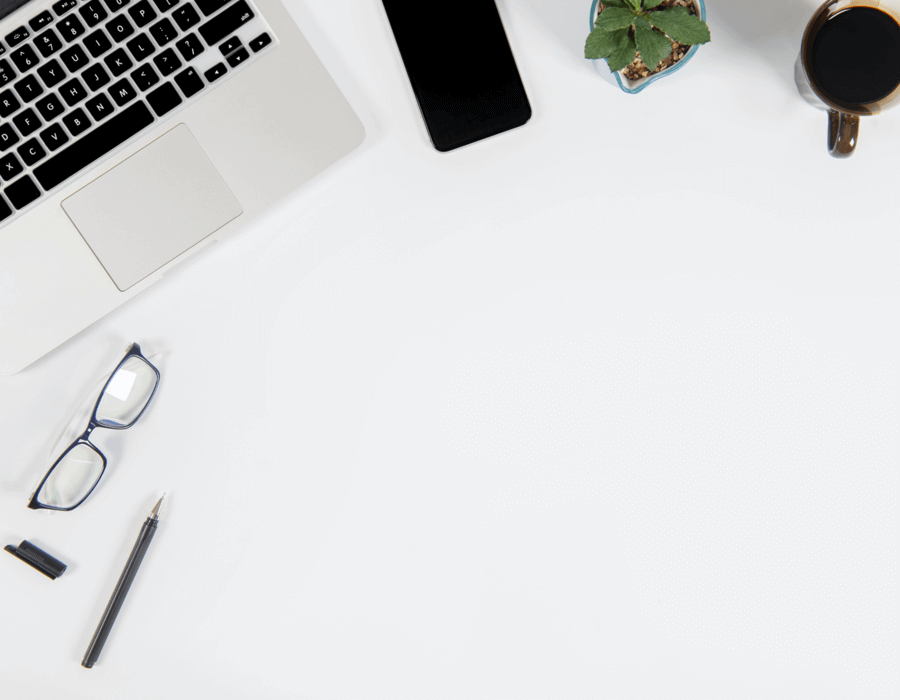 Elementary Teacher Resume
We recommend using this elementary teacher resume example to understand what you should include in each section and ways to format your resume.

A resume should include the following sections:

Contact information that includes your name, email address, number and location.
A professional summary or objective statement based on your level of experience.
Work experience with your most recent to the earliest in reverse-chronological order.
Quantifiable achievements in the work history section, such as numbers, percentages and years of experience.
A variety of soft, hard and technical skills.
An education section with information about your degrees, internships, certificates courses or relevant programs.
A customizable section for additional certifications, licenses or training.
Free Downloadable Resume Templates
Self Assessment

On a Scale
Prepare to Write Your Resume
Creating the ideal resume for yourself can be a challenging task if you are unsure what to include or how to customize it. To make this task a little easier, we recommend using our list of tips and examples when it's time to sit down and create your resume.
The first crucial step is to research your desired role thoroughly. Pay close attention to the required qualification and skills, such as verbal communication, critical thinking, lesson planning and conflict resolution. Ensure that you qualify for most of the skills mentioned in the job description.
Make a concise list of your accomplishments from all your previous and current work experiences along with specific responsibilities. Highlight quantifiable accomplishments, such as percentages and numbers, which increase your chances of being hired.
Make sure that your resume is free from grammatical errors, inconsistent fonts and generic terms, such as "self-motivated" and "team player." Both the employer and an applicant tracking system (ATS) scan every resume and the ATS can negatively flag yours for being inconsistent and unprofessional if it's full of errors. Include relevant skills and keywords on your resume, which you can find in the job ad.
Go through various resume examples for your desired role. These examples help you understand how your resume should look according to your position and experience, as well as the skills and accomplishments required to create a suitable resume for your job position.
Choose the Right Resume Format
Once you have understood the essentials of writing a resume, the next step is to choose the correct format. Resume formats are crucial to highlighting your most impressive professional skills and strengths. You can choose between the three basic resume formats: chronological, combination and functional.
The chronological format is ideal for candidates who have a consistent work experience of 10+ years because it allows for a comprehensive work history.
Candidates who are planning to change their careers or are looking for a promotion within their company can use the combination format to provide a balanced overview of their work experience and skills.
Entry-level professionals, freelancers or fresh graduates, with little or no experience, can use the functional format to highlight their skills and strengths.
Go through our resume formats guide to find more information on each type of format and properly apply each of them.
Chronological

Functional

Combination
How to Write Your Resume With Examples
This comprehensive guide will aid you in creating an efficient elementary teacher resume. You'll find resume-writing tips and practical examples to help create your resume with absolute ease.
1. Spruce up your career objective.
There are two kinds of opening statements that you can use on your resume: a career objective and a summary statement. We recommend using a summary statement for the elementary teacher's resume to focus on implementing your skills per the job's requirements. A career objective is suitable for entry-level professionals, professionals with employment gaps and longtime freelancers. If you are still unsure on which one to use, go with the summary statement.
Suppose you are looking for a full-time elementary teacher's position. In that case, your summary statement should communicate the responsibilities and skills that you have acquired through your education, previous work experience and training.
You can find a comparison between a poor and a good example of a summary statement below.
Poor example:
"Experienced elementary school teacher passionate about educating young minds. Specialized in mathematics and sciences. Self-starter, motivated, strong leadership skills."
This summary statement fails to give any detailed information about the candidate regarding their skills or professional experience. It also seems to be written without much thought.
Good example:
"Accomplished Elementary School Teacher with a decade of experience in the classroom. Achieved highest standardized testing scores in the state three years in a row. Proven history of improving student learning outcomes with creative learning techniques and a hands-on approach to teaching. Dedicated to promoting academic performance, fostering social skills and character development."
This summary statement points out actual accomplishments that an elementary teacher should have, such as:
An impressive amount of years of experience.
A specific accomplishment that makes them stand out from other applicants like receiving the highest scores on a state level.
Goals and objectives that go beyond what is expected, such as dedication to the student's personal development.
If you choose the career objective strategy, consider the following writing tips:
Mention quantifiable achievements, such as the number of students you have supervised, to help the employers assess your capabilities.
Include skills that you learned and skills that you incorporated into your job.
Include information about relevant training or certifications to prove your qualification further.
We have included an example of a career objective in case you opt for this strategy:
"Imaginative and resourceful Elementary School Teacher with an intuitive understanding of children's needs and problem-solving skills. Excellent management skills and over a year of experience in supervising a classroom of 30+ students. Trained in administrative duty as well. Eager to enrich my pedagogical skill set as well as contribute to the school's extracurricular activities to become a well-rounded educator."
2. Assemble and categorize your skills.
A good and informative resume includes a dedicated section for skills. It should typically contain six to eight professional skills. You can also mention other skills separately, such as the work history, professional summary and a licenses and certifications section.
Chronological and combination resumes have multiple skills sections and it is usually located under the work history section. In contrast, a functional resume puts more importance on skills by elaborating this section at the top.
In a functional resume, the main skills section lists three skills and expands on them in bullet point format. On these bullet points, you will describe tasks, responsibilities and accomplishments that reflect said skills.
Check out the example below:
Skills
Planning
Managed learning schedules and created appropriate lesson plans weekly.
Planned weekly creative outdoor activities for first and second grade students for integrated learning.
Created 50+ weekly progress reports for parents and arranged monthly parent-teacher meetings.
This skills section provides an insight into the candidate's tasks and responsibilities, along with quantifiable achievements.
You should have a diverse set of skills, no matter the type of resume you're writing. There are three skills categories: soft, hard and technical. You should have a balanced selection of those three. Let's go about what each type means:
Soft Skills are interpersonal skills that determine how you interact and communicate with others in a team or working environment. These skills are acquired over the years as you gain societal exposure. Here is a list of soft skills for an elementary teacher:
Written and verbal communication
Patience with children
Enthusiasm
Determination
Commitment
Organization
Problem-solving
Leadership
Flexibility in teaching techniques
Creativity
Hard skills are acquired through training and relevant experience and are usually specific to a particular job. Here is a list of hard skills for an elementary teacher:
Instructing groups and individuals
Creating comprehensive lesson plans
Ensuring classroom rules
Preparing and testing students
Tracking individual progress
Recognizing and solving behavioral issues
Communicating with parents
Arranging outdoor activities
Technical skills refer to understanding and the ability to use technologies and tools you use on your job. Here is a list of technical skills that an elementary teacher can acquire:
MS Office, i.e., Word, Excel, PowerPoint.
Tools for organization, i.e., Google Workspace.
Lesson planning tools, i.e., Common Curriculum, Socrative Teacher.
Classroom management tools, i.e., Class Charts, ClassKick.
You can find more role-specific skills for elementary teachers on our Resume Builder.To get pre-written content and suggestions in no time, go through our resume-writing tool today!
3. Showcase your work history.
The work history section on your resume includes your most recent jobs arranged in reverse-chronological order. On chronological and combination resumes, you need to include the job title, workplace, location and dates of employment. Additionally, each job title has a list of three to four tasks, responsibilities and accomplishments. On functional resumes, the work history section includes basic information and no descriptive bullet points.
Learn how to accurately write a work history section by comparing the good and bad examples below.
Poor example:
Work History
January 2019 - Current
Elementary Teacher | State Elementary School | Miami, FL
Taught second grade students and assisted them regularly.
Kept track of grades and progress.
Organized outdoor activities for students.
The above example does not provide many details about the kind of work or volume of work the candidate had in that role and does not give any information about the candidate's achievements. These sparse descriptions make the work history look unimpressive.
Good example:
Work History
January 2019 - Current
Elementary Teacher | State Elementary School | Miami, FL
Taught 40+ second grade students and provided individual assistance regularly.
Kept weekly track of grades and individual progress of each student.
Organized two weekly outdoor activities in groups of 15 students each.
This example is an instance of comprehensive work history as it specifies the kind of responsibilities that the candidate fulfilled. This example shows proof of the candidate's competence in the role and their potential in this new position.
If you want to create a strong work history, ensure to follow these tips:
Highlight tasks and accomplishments that you can implement in your new role to achieve better results.
Include quantifiable achievements, such as the number of progress reports created or the number of students taught. These numbers provide an impact in determining your qualification for your desired role.
Focus on the requirements a job description lists and show how you can use those skills to handle challenging situations.
Do not include skills or experiences not relevant to the teaching position, such as your participation in a marathon or hobbies that don't relate to the job (unless the job ad asks explicitly for those).
4. Include your contact information, education and custom sections.
Education
Under the education section, include your degree, the institution's name, location and graduation dates. We advise candidates with a high school diploma or a GED, not to mention those qualifications if they have additional higher education relevant to teaching. For example, if you're going to list your master's degree and bachelor's degree, you don't need to include your high school diploma.
Elementary teachers must have a bachelor's degree in elementary education and candidates need to have a sound knowledge of educational psychology and specific subjects like mathematics, social studies, science and classroom training. Additionally, a few states require a master's degree along with a teaching license.
Licenses and certifications
In addition to a bachelor's degree in elementary education, you can also opt for relevant internships or training, which you can add in a customized section dedicated to licenses and certifications.
Here are a few certifications you should consider having in your elementary teacher resume:
This certifies that a candidate has profound knowledge in implementing technological tools to provide an enriching learning experience for students.
First Aid, CPR and AED Instructor
This certifies that a candidate has a basic-level knowledge of first aid, CPR and AED, which is an important skill to be integrated into teaching and caring for children.
This ensures that an individual is equipped with the knowledge and skills to help a child grow emotionally, physically and intellectually.
You can consider completing a few courses in your teaching career:
Character development for teachers
Online education
Foreign language courses
Guide to making lesson plans
Under your contact information, add your full name, city and state, phone number and professional email address.
Free Downloadable Resume Templates for Elementary Teachers
We have provided a few templates for elementary teachers that you can use on the word processor of your choice. You can format and customize each section per your needs.
Elementary Teacher FAQ
Updated: March 06, 2023
What are the top three skills of an elementary teacher?
Every kind of teaching role demands an expansive set of skills to ace their duties and responsibilities. Each role requires different levels of strengths and skills. For an elementary teacher, the top three skills are strong communication skills, analyzing, problem-solving and organizational skills.
How can an elementary teacher stand out?
Teachers need to have passion and dedication toward education and a robust skill set. But to stand out as an elementary teacher, you need to have strong planning skills, initiate creative and educational learning, encourage curiosity and provide assistance.
What is a good objective statement for an elementary teacher?
A good objective statement includes what you seek to accomplish and what you can contribute through your work. For an elementary teacher, an objective statement might consist of statements like "I am seeking the role of an elementary teacher to implement my dedication and skills towards improving the quality of education." Always include a comment about how you can benefit the school and grow better with further assistance.