Middle School Teacher Resumes | Free Downloadable Templates, Examples and Guide
Use This Template
Featured In:
Table of Contents
Here are more resources that can help you
When applying for the role of a middle school teacher, your resume should reflect your subject knowledge, ability to keep students engaged, and what you can offer to the educational institute and its students. Here, you'll find a curated guide that will help you create an efficient resume.
Middle School Teacher Resume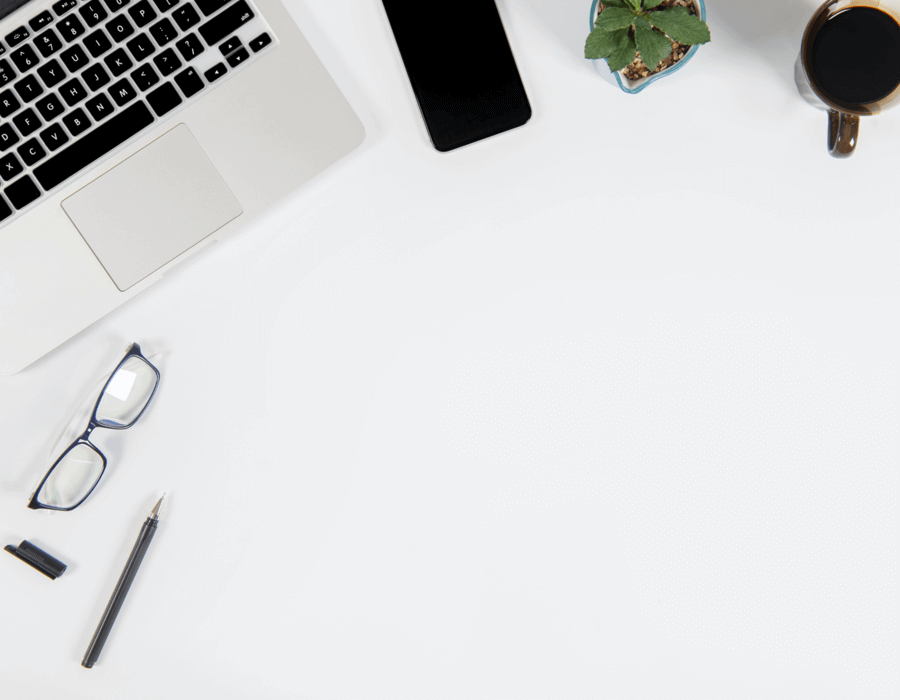 Middle School Teacher Resume
This middle school teacher resume example can help you understand how to format your resume and what you need to include in each section.

Typically, an ideal resume should include the following:

Contact information with your name, email, phone number and location.
A practical professional summary or objective statement — depending on your experience.
Work experience in chronological order, starting with the current role first.
Achievements that are supported by numbers in the work history section.
A range of hard, soft and technical skills that you've developed throughout your professional career.
An education section that lists your degree and qualifications.
A customizable section for certifications, licenses or awards.
Free Downloadable Resume Templates
Prepare to Write Your Resume
If you've spent hours wondering how to create your resume but still haven't come up with a clear idea, you're in the right place. These tips and pointers will help you prepare to write a resume effectively. Don't start writing without going through each one of these tips carefully.
Start by researching the requirements in your desired role. Appropriate intervention skills, communication and parent-child interpersonal skills are crucial for a middle school teacher. Make sure you have these and more key requirements to fit into the role.
Create a concise list of your teaching achievements from your previous and current work experiences, along with specific achievements. Focus on quantifiable accomplishments expressed in percentages and numbers. These details will ensure that you get noticed by employers.
Every resume is scanned by an applicant tracking system (ATS) that looks for specific keywords depending on the job requirement. You should include those keywords to improve your chances of being hired. Ensure that your resume is free of grammatical errors, inconsistent fonts and is properly aligned to avoid getting flagged by the ATS.
Browse various resume examples for your desired role to better understand how your resume will look. Pay attention to the information, formatting, wording, and skills and qualifications highlighted in the examples. They will be your guide when it's time to write.
Choose the Right Resume Format
After finishing with the nitty-gritty of creating a resume, you'll need to choose the correct resume format. Resume formats help position your professional skills and strengths, work experience, and educational details in the best order for maximum impact. You can choose between the three basic resume formats: chronological, combination and functional.
Candidates with a decade long career can showcase their abilities better with the chronological format which lists all their work history.
Candidates expecting a change in their careers should consider using the combination format to showcase their work experience and skills equally.
Freelancers or fresh graduates who have little to no experience can use the functional focus on their skills.
Go through our resume formats guide for more information on using each resume format.
Chronological

Functional

Combination
How to Write Your Resume With Examples
Writing your resume can be a complex process if you are unsure where to start. To better guide you through this process, we have created a complete guide with a detailed account of every step to take, coupled with a few practical examples that you can reference.
1. Craft an impressive career objective.
The statement that opens your resume can make or break your chances of impressing an employer. You can use two kinds of statements to make an impression on the employer: a career objective or a summary statement. We recommend using a summary statement for the middle school teacher's resume to focus on the responsibilities you have fulfilled and what you seek to improve in your career. A career objective is helpful for entry-level roles, professionals with employment gaps and freelancers.
Suppose you are looking for a full-time middle school teacher's position. In that case, your summary statement should highlight the responsibilities fulfilled and the knowledge you have acquired through your previous work experience and training.
Compare the poor example and the good example of a summary statement below:
Poor example:
"Motivated middle school teacher who is extremely passionate about improving the quality of education. I believe that I have the required skills and consider myself fit for this role."
This summary statement does not say anything about the skills, responsibilities and accomplishments necessary for the position. The summary statement might sound presumptuous if you claim to fit the role without specific examples to back up your claims.
Good example:
"Dedicated and experienced middle school teacher with advanced knowledge of incorporating technology in education. Great management skills and experience in supervising a classroom of 30+ middle school students. Trained in response-to-intervention understanding and child development."
This summary statement points out a few skills that are essential for a middle school teacher to have:
Right out of the bat, it highlights a relevant skill necessary for today's educators — incorporating technology. It's always best to put the most valuable skills first to grab the employer's attention.
It gives an insight into the candidate's management capabilities through quantifiable achievements.
It closes with even more skills, demonstrating they are a well-rounded candidate.
To write a career objective that stands out, consider the following writing tips:
Mention quantifiable achievements, such as the number of progress reports you have maintained.
Include skills that you learned and how you would implement those into your new role.
Include information about training or certifications relevant to your desired role
To help you understand more, we have included an example of a career objective:
"A skilled individual adept at preparing and supervising students, with special focus on education through technologies. Experienced in managing interpersonal relationships and parent-child affinity. Maintained regular progress records of 30+ students. Devoted to encouraging middle school learners to grow in the form of teamwork and overcoming challenging problems."
2. Gather and categorize your skills.
Every resume should include at least one separate section for skills; and it should contain six to eight skills relevant to the position for which you are applying. You can also mention other skills throughout your resume by weaving them into the content of your work history or professional summary sections, for example.
On a chronological resume, you will always find a listed skills section after the work history section. On the other hand, a functional resume emphasizes skills, so it has an expanded skills section and multiple listed skills sections.
The functional expanded skills section lists three to four skills elaborated with bullet points describing tasks, duties and accomplishments that prove your mastery of the skill.
Look at an example below:
Skills
Classroom Management
Administered mathematics and science lessons with the use of technological learning tools.
Planned creative weekly group projects to encourage teamwork and peer learning.
Reviewed over 60 weekly assignments and monthly projects to ensure a thorough learning process.
This description provides insight into the candidate's tasks and duties and the range of accomplishments they had by reinforcing them with numbers.
To make your skills section more prominent, provide a good combination of soft, hard and technical skills.
Soft skills are interpersonal skills; they describe how you interact and communicate with others in a team or a working environment. Here is a list of soft skills for a middle school teacher:
Written and verbal communication
Enthusiasm
Perseverance
Commitment
Organization
Problem-solving
Leadership
Engaging
Adaptability
Awareness
Empathy
Patience
You acquire hard skills through learning and training. These skills determine the way you conduct a task or duty. Hard skills are primarily specific to a particular job or industry. Here is a list of hard skills for a middle school teacher:
Interactive learning
Classroom management
Analyzing and resolving behavioral problems
Lesson planning
Creation of creative learning activities
Preparing and testing students
Providing regular feedback to ensure thorough learning
Recording and monitoring individual progress
Parent-teacher collaboration
Special education
Interdisciplinary teaching
Technical skills determine how well a candidate can use technology to ensure smooth learning and manage work efficiently. Here is a list of technical skills that a middle school teacher should consider acquiring:
Proficiency in MS Office, i.e., Word, Excel, PowerPoint.
Adept at email and drive management, i.e., Gmail, Google Drive.
Lesson planning tools, i.e., PlanbookEdu, BetterLesson.
Tools for organization, i.e., Google Workspace.
Classroom management tools, i.e., Class Charts, ClassKick, Classcraft.
Assessment tools, i.e., Testmoz, Gnowledge.
Poster creating tools, i.e., Canva.
Grade and progress tracking tools, i.e., Engrade.
Our Resume Builder will help you find more role-specific skills for middle school teachers so that you can create an impactful resume. Our resume-writing tool will also suggest pre-written content for the rest of your sections, so you'll have a top-performing resume in no time.
3. Establish a strong work history.
In a resume, the work history section lists all your previous and current work experiences in reverse-chronological order. On a chronological resume, you need to include the job title, company or workplace, location and dates of employment. Under each job title, create a list of three to four bullet points listing tasks, responsibilities and accomplishments.
We have given an example of a poorly written work history, followed by a good example.
Poor example:
Work History
March 2019 - Current
Middle School Teacher | John Greene Academy | Miami, FL
Taught mathematics to middle school learners and assisted them regularly.
Recorded grades and monitored progress.
Organized group projects for students.
This work history example does not communicate the specifics about the candidate's tasks and responsibilities, such as the number of projects organized or the candidate's technique to assist the students.
Good example:
Work History
March 2019 - Current
Middle School Teacher | John Greene Academy | Miami, FL
Taught mathematics to 30+ students and regularly organized special lectures to provide individual assistance.
Kept weekly track of grades and progress and assigned nongraded tests for improvement.
Organized projects every two weeks to encourage students to learn from each other.
This work history example is much more comprehensive as it communicates the kind of responsibilities that the candidate fulfilled, supported by numbers. Backing your claims with hard facts and number amounts ensures the employer trusts you have the skills and experiences mentioned on your resume.
If you want to write a compelling work history, make sure to follow these tips:
Include tasks and accomplishments that you have fulfilled and can implement into your new role for improved results.
Include achievements supported by numbers and percentages. For example, the number of students taught or the rate of class performance maintained. Including such information will increase your chances of getting hired.
Include relevant skills found in the job description and include them in your work history so you add value to your experiences as well.
4. Contact information, education and a customized section
Education
Under the education section, include your degree, institution's name, location and graduation dates.
Middle school teachers must have a bachelor's degree in the subject they teach and a Department of Education issued certification if working for a public school. In addition to that, it helps if you've worked as a teaching intern, in an after-school program or as a substitute teacher in a middle school classroom setting. You should note that employers will prefer candidates with a graduate degree.
Licenses and certifications
Apart from a bachelor's degree, candidates looking for middle school teaching positions should consider getting additional training and earn credibility for professional development.
Here are a few certifications that a middle school teacher should have:
Creating a Personalized Learning Environment in the Classroom
This course certifies that a teacher is well-equipped to create a healthy learning environment, including providing tools and techniques to teach and accommodate their students.
Implementing Parent Feedback with Google Forms
This course allows teachers to create feedback forms and efficiently send student progress reports to their parents. This initiative is a great way to maintain parent-teacher communication.
SEL for Students: A Path to Social Emotional Well-Being
This course helps teachers understand the importance of social and emotional learning and its incorporation into education.
Contact information
In this section, add your full name, city and state, phone number and professional email address.
Best Free Downloadable Resume Templates for Middle School Teachers
We have provided a few templates middle school teachers can use on their preferred word processor. You can change the format and customize each section to fit your needs.
Middle School Teacher FAQ
What are the top three skills of a middle school teacher?
Every teacher is entrusted with the responsibility to assist in the development and growth of students. For middle school teachers, the top three skills they should have are persistence, awareness and empathy, and the ability to engage students through teaching.
How can a middle school teacher stand out?
A teacher needs to be passionate about education and love teaching. To stand out as a middle school teacher, focus more on your abilities and experience, like creating classroom rules, discussing student behavior issues and progress with parents, and preparing courses. Likewise, having a certificate in your area of expertise, such as science and mathematics, will make you look more promising.
What is a good objective statement for a middle school teacher?
A good objective statement communicates the accomplishments you seek and what you can contribute in your role. For a middle school teacher, an objective statement like "I plan on building a career as a middle school teacher that offers ample growth opportunities for student's development. I wish to dedicate my child development and teaching skills to improving education through engaging learning activities and techniques" will work efficiently. You may also include other skills acquired from additional developmental courses.