Featured In:
Table of Contents
Here are more resources that can help you
When you apply for a preschool teacher position, your resume must communicate all your relevant skills, accomplishments and qualifications. To create an impressive resume, check out this comprehensive guide and examples along with the tips and tools we have provided.
Carefully crafted by career experts, our collection of free resume examples and top-notch resume templates will effortlessly raise the quality of your job application.
Preschool Teacher Resume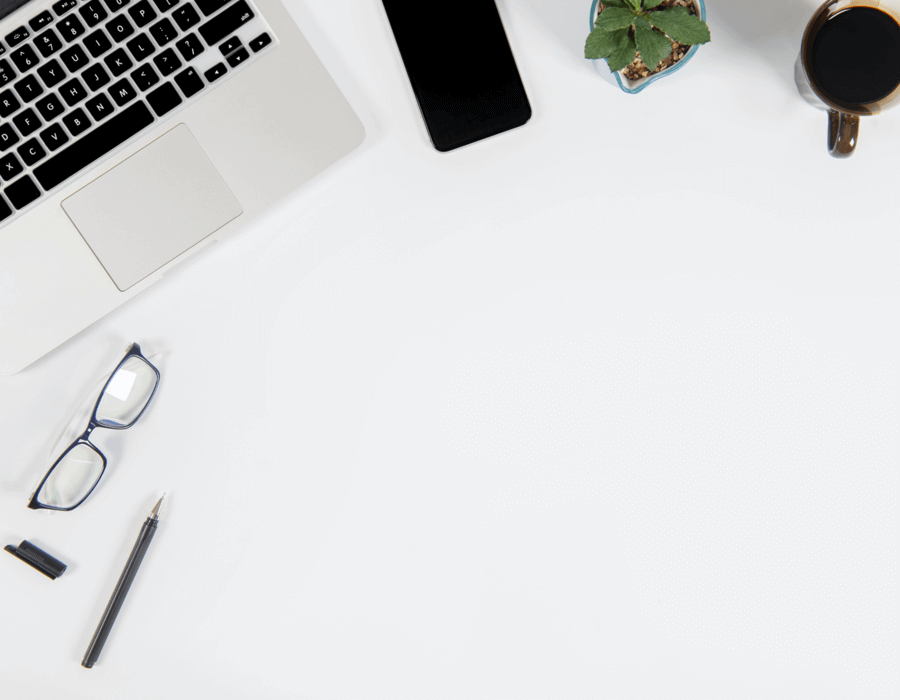 Preschool Teacher Resume
This resume example provides an overview of a chronological resume to help you understand the content that you should include in each section.

An ideal resume includes the following:

Your contact information that includes your name, email address, phone number and the location where you're based.
A professional summary or objective statement depending on your expertise or qualifications.
A list of your work experience from the most recent to the earliest in reverse-chronological order.
Quantitative achievements in the work history section, such as numbers, percentages and years of experience.
A section dedicated to soft, hard and technical skills.
A section for educational information, such as your school, degree, specialized programs, internships and other relevant information.
A section for additional information such as certifications, licenses or recognitions.
Free Downloadable Resume Templates
Banner Day

Career Diagram
Prepare to Write Your Resume
To help you along with the resume-writing process, we have created a list of tips that will help you craft an impressive resume.
It is imperative to know about the qualifications and skills required for your desired role. To qualify as a preschool teacher, a candidate should be proficient in classroom management, child development and verbal communication, among many other skills. Make sure you curate a list of relevant skills that directly respond to the job requirements.
Create a list of your achievements from all your previous and current work experiences. Include quantifiable achievements like the number of students instructed or the years of experience as a preschool teacher, as this will provide more insight into your capabilities.
Both the recruiter and an applicant tracking system (ATS) scan your resume, which might get rejected if it is full of grammatical errors, inconsistent fonts or irrelevant keywords. Make sure that you check spelling and grammar and include keywords relevant to the job.
Study various resume examples for your desired role to get a clear understanding of how you can format a resume that demonstrates your qualifications, professional experience, skills and accomplishments effectively.
Choose the Right Resume Format
Once you feel ready to start writing your resume, it's time to choose the appropriate resume format. Resume formats organize the information on your resume to focus on your top strengths and skills. Depending on your professional level, you'll need to decide between the three main formats: chronological, functional and combination.
Candidates with relevant professional experience of 10+ years should consider using the chronological format to demonstrate their comprehensive work history.
Candidates seeking a change in their careers or are applying for promotions will do best with the combination format, which puts forth a balanced display of formal experience and skills.
Candidates with little to no previous experience or freelancers that want to highlight their acquired skills should go for the functional resume since it focuses on their professional skills instead of their limited work history
To learn more about each resume format, check out our resume formats guide.
Chronological

Functional

Combination
How to Write Your Resume With Examples
As you begin to write your resume, you might wonder what content should be included in each section. We have provided this complete guide to help you in this process, starting with the opening statement to the certifications. Create an interview-ready resume with the help of the following tips and practical examples.
1. Write an impressive career objective.
The opening statement on a resume gives employers a brief overview of a candidate's professional background. Based on your position and experience, you can choose either the summary statement or the career objective. We recommend using the summary statement for a preschool teacher's resume so you can focus on what you can offer in your desired role.
A career objective is also an acceptable option, but it's more suitable for entry-level professionals or employees seeking a career change.
Suppose you are looking for a preschool teacher position. In that case, your career objective should reflect your aim in this role and skills that you have acquired through education and experience. You should also highlight relevant training or internships.
Compare the following poor and good examples of a career objective.
Poor example:
"I'm looking for the role of a preschool teacher as I'm extremely passionate about education. I am sure I would be able to contribute a lot through my skills and gain more experience."
This statement does not reflect the candidate's experience or qualification and is quite indefinite.
Good example:
"A Graduate in Child Development, interested in applying for the role of a preschool teacher. Over two years of experience as a tutor and teaching assistant, with one year of experience as a preschool teacher. Eager to continue developing my individualized learning skills, lesson planning and creative teaching methods."
This career objective gives a brief, comprehensive overview of the candidate by:
Including educational qualification and area of expertise.
Being specific about the years of experience in relevant roles.
Focusing on what skills they wish to explore in the role.
If you decide to opt for a summary statement instead, take note of these writing tips:
Add quantifiable achievements that help employers assess the impact of your performance, such as the number of students you have supervised.
Include two or three relevant skills from your most recent or current job.
Share any relevant certifications to further increase your chances of being hired.
Read this summary statement example and create your own:
"Experienced Preschool Teacher skilled at identifying behavioral issues in children and resolving them. Bringing over three years of experience in classroom management, organizing educational activities and record keeping. Proficient in clerical work and assisting teachers."
2. Gather and categorize your skills effectively.
Your resume should have at least one skills section that includes about six to eight skills. However, you can add more relevant skills in different sections throughout your resume, such as in the professional summary and work history section.
Chronological and combination resumes include a skills section as a list in bullet form. In a functional resume, you can elaborate on the skills section a bit more.
In a functional resume, the skills section consists of three skills followed by a few informative points. Each point lists tasks and achievements that demonstrate your grasp of the skills.
Look at the example below to have a better idea:
Skills
Digital learning
Improved learning in groups of 10 students through the use of Wonderlearn and Zoom.
Ideated online weekly creative lessons to engage students beyond classroom learning.
Managed 60% of the online discussion forums for parents to provide feedback and learning suggestions.
This skills section details your tasks and accomplishments, supporting them with quantifiable metrics.
You can expand on your skill set by including a good combination of soft, hard and technical skills.
Soft Skills indicate personal capabilities of handling work, whether independently or in a team. It is not always job-specific or based on the industry. Valuable soft skills for a preschool teacher can be:
Written and verbal communication
Organization
Teamwork with other educators
Proactive in identifying student issues
Assess and resolve problems
Supportive toward students and parents
Multitasking
Thinking creatively to interact with kids
Classroom management
Hard skills are professional qualities you gain through education, training or work experience. They are job-specific skills to fulfill your tasks efficiently. Some preschool teacher hard skills are:
Basic administrative knowledge
Student records management
Activity and curriculum planning
Classroom safety management
Engaging in communication with parents
Homework assistance
CPR and first aid
Assessment and evaluation of grades
Ideating activities beyond classroom learning
Supervising emotional and behavioral growth
Technical skills refer to the level of understanding of technologies and digital tools to implement into your work. For example, a preschool teacher can list the following technical skills:
MS Office, i.e., Word, Excel, PowerPoint
Tools for organization, i.e., Google Workspace
Interactive tools, i.e., Starfall, Fuel The Brain
Video learning tools, i.e., TeacherTube, SafeShare TV
Digital storytelling, i.e., Story Bird, Little Bird Tales
Collaborative tools, i.e., Skype, Edmodo
You will find more such job-specific skills for preschool teachers in our Resume Builder. Our resume-writing tool has pre-written content suggestions and skills for all kinds of job roles to help you create your resume with absolute ease.
3. Include a well-written work history section.
In your work history section, include your job titles in reverse-chronological order. Begin with your present or most recent role
On a chronological resume, the work history section includes the job title, name of the workplace, location and dates of employment. Under each job title, write tasks, duties and achievements in bullet points.
Look at these poor and good examples of a work history to better understand how to write this section.
Poor example:
Work History
March 2018 - Current
Preschool Teacher | Jacobs Academy | Miami, FL
Managed and attended preschool students.
Organized regular meetings with parents.
Organized activities for students.
This example doesn't give any insight into the candidate's volume of work or details about the tasks they handled. Without quantifiable achievements or skills, this work history is not effective.
Good example:
Work History
March 2018 - Current
Preschool Teacher | Jacobs Academy | Miami, FL
Managed and attended two groups of preschoolers of 15 students each and assisted other educators in ideating creative projects.
Organized 40% of the regular parent-teacher meetings.
Managed progress records of 30+ students.
This work history section is much more comprehensive. Including job duties and supporting them with quantifiable achievements helps the employers assess the candidate's capability.
To make your work history section stand out, follow these tips carefully:
Pay attention to what the job requires. Include examples of tasks and accomplishments relevant to the role.
Include quantifiable achievements like the number of students instructed or the percentage of meetings organized with parents. These metrics provide the measurable impact you had in your previous roles.
Include keywords from the job advertisement that you possess to show your skills, expertise and all you can offer to the new role.
4. Contact information, educational details and other relevant information.
Education
Your education section includes your degree, name of the institution, its location and graduation dates. We advise candidates with a high school diploma or GED to omit their graduation dates if they have further relevant qualifications.
If you want to pursue a career as a preschool teacher, you need an associate or bachelor's degree in early childhood education. Additionally, you are required to do a student teaching internship in a classroom for preschoolers.
A few states require you to take a test for a preschool teacher certification. A few other relevant certifications for preschool teachers will elevate your chances of getting hired.
Certifications, licenses and custom sections
You can add an extra section to your resume for relevant certifications, licenses or training you have acquired.
We recommend the following certifications for preschool teachers:
The Teacher and Social and Emotional Learning (SEL) Specialization
This course helps teachers explore their own social and emotional health which will assist them in understanding children and their needs even better.
Managing Emotions in Times of Uncertainty & Stress
This certification ensures that an educator is well-equipped to handle stressful situations and the emotions of their students.
Technology Observation in Early Childhood Education and Care
This course assists teachers in understanding how to integrate technology into the academic curriculum and manage their technological literacy.
Contact information
Your contact information should not include unnecessary details. Just add your full name, city and state in which you live, phone number and professional email address.
Free Downloadable Resume Templates for Preschool Teacher
Use these free downloadable preschool teacher templates on your word processor. You can format each section and include your content as per the job requirements and your qualifications.
FAQ
Updated: March 06, 2023
What are the top three skills of a preschool teacher?
Early childhood education is a crucial part of a child's development and it requires an educator to have genuine dedication. The top three skills of a preschool teacher are: excellent verbal communication, organization skills and the ability to engage children.
How can a preschool teacher stand out?
If you want to stand out as a preschool teacher, you must have the ability to create engaging lessons, understand the individual needs of children and resolve their issues. It's also essential that you can assist their comprehensive growth as students and children.
What is a good objective statement for a preschool teacher?
A good objective statement will communicate what you aim to achieve in your role and what you can offer to the school. For example, an objective statement for a preschool teacher could state that the candidate "is looking to gain experience in educating children through the use of technology." Ensure that you mention what you can benefit from the most and what you wish to learn through your work.