Featured In:
Table of Contents
Here are more resources that can help you
When applying for a teaching position, you'll need a resume that effectively communicates your goals, skills and accomplishments. To make your teacher resume more impactful, check out our comprehensive guide and examples, and use the tips and tools provided.
Teacher Resume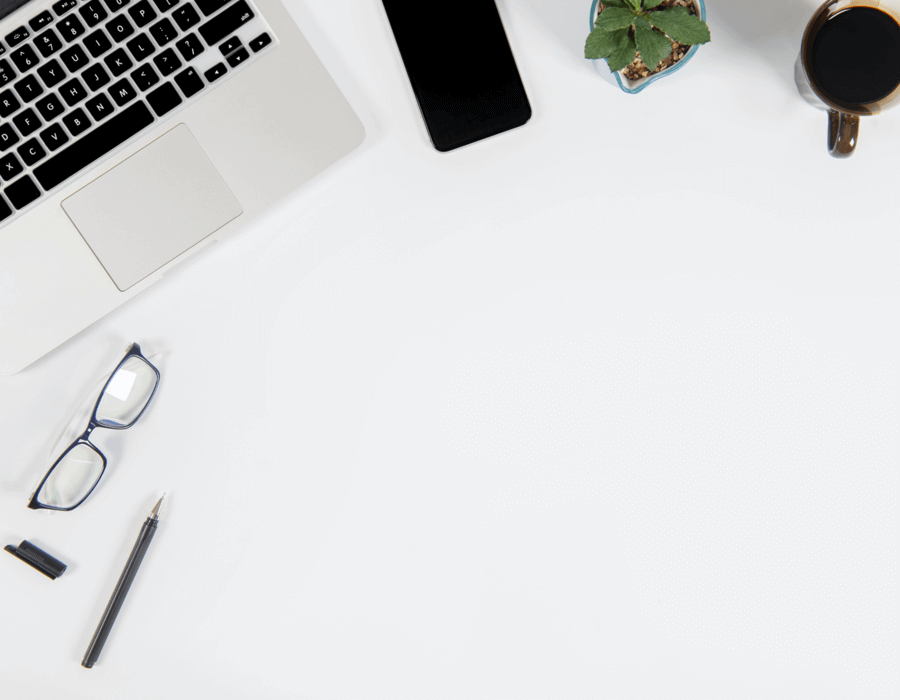 Teacher Resume
We recommend using this teacher resume example to understand what you should include in each section and ways to format your resume.

Every resume should include:

Your contact information with your name, email, phone number and location in which you're based.
A persuasive professional summary or objective statement — choose your strategy based on your experience and qualifications.
A list of all your work experience from most recent to the earliest in reverse-chronological order.
Quantifiable achievements in the work history section, such as numbers, percentages and years of experience.
A diverse set of hard, soft and technical skills.
An education section with information about school, degree and other relevant programs.
A customizable section for additional certifications, licenses or training.
Free Downloadable Resume Templates
Lively Step

Career Starter
Prepare to Write Your Resume
It can be pretty baffling to create your resume without knowing what to write. To make the process easier, we have collected tips to help you get acquainted with all the necessary tools and data needed to create an impressive resume. To know more, read through the following steps:
Take a note of the top requirements needed for your desired position. Pay attention to the skills they're expecting, such as creating a positive learning environment, classroom management, managing student records and progress and planning lessons.
List down all your achievements from your previous work experience. Create a good impression on the employers with specific accomplishments that prove your impact. Include numbers to highlight your usefulness in that role.
Recruiters and applicant tracking systems (ATS) scan your resume and notice grammatical errors, inconsistent fonts or irrelevant keywords. Avoid these mistakes so the ATS doesn't reject your resume. Always use both the term and its acronym. Example: "certificate of eligibility with advanced standing (CEAS)."
Browse resume examples for the job position you are looking for. Going through several other resume examples will help you understand how to make your resume more impactful when applying for your desired position.
Choose the Right Resume Format
Once you have a good grasp of the essentials of writing a resume, choose the appropriate resume format. Resume formats help you highlight your strengths and skills, making it easy for employers to assess your skills. You will need to choose between the three main formats based on your level of experience: chronological, functional and combination.
Candidates who have worked for 10+ years should choose the chronological format to highlight their comprehensive work history.
The combination format is ideal for mid-level professionals, individuals looking for growth within their company, or those on a different career path.
Entry-level professionals with little to no previous experience should consider a functional resume to focus on skills and strengths.
Check out our resume formats guide to know more about each resume format and decide which one is best for your situation.
Chronological

Combination

Functional
How to Write Your Resume With Examples
As you start writing your resume, you might be wondering what to write in each section. We will guide you step-by-step, starting with the opening statement to the certifications. After reading this comprehensive guide you will understand the ins and outs of each resume section. Pay attention to our tips and practical examples to achieve a finely curated resume.
1. Write a well-curated career objective.
You can use two strategies for the opening statement for your resume: the career objective or the summary statement. For a teacher's resume, we recommend using the summary statement as it directly responds to the employer's requirements for the role. You can add up to two skills in this section to fill your resume with as many skills as you can. In contrast, the career objective is recommended for entry-level professionals or professionals looking for growth in their careers.
If you have acquired a degree in a special education program and are looking to work as a special education teacher, your career objective should include well-established goals and skills. Focus on skills you have developed through education, any form of work or internships.
Compare the following poor and good examples of a career objective.
Poor example:
"I'm looking for a full-time job as a special education teacher as I am very passionate about working with children. I believe I can be a great fit for the role and would also learn a lot for both personal and professional development."
This is an instance of a pointless career objective that tells the hiring manager nothing about the candidate's skills or accomplishments.
Good example:
"Recent graduate in a five-year Special Education program in Elementary Education. Enthusiastic about being a special education teacher at your school. Acquired one year of experience as intervention teacher and reading tutor. Skilled in catering to children with special needs, creating and managing educational strategies, and coordinating schedules for students and teachers."
This career objective positively focuses on the candidate by:
Listing tasks and responsibilities fulfilled in previous roles.
Being specific about the type of skills and educational qualification.
Downplaying the candidate's minimal experience as a special education teacher by focusing on other relevant tasks and responsibilities.
Create an ideal summary statement or career objective by following these writing tips:
Include quantifiable contributions to help the hiring managers assess the impact of your achievements, such as the number of individual students you have supervised.
Include two or three relevant skills from your most recent or current job.
Share any relevant certifications to further increase your chances of being hired.
To compare with the career objective, read this summary statement example and analyze your strategy:
"A gifted Special Education Teacher with immense passion in helping children develop socially and emotionally. Skilled in ideating and implementing techniques to assist students with various levels of learning abilities. Expert in assessing students and preparing reports, managing classrooms and resolving issues."
2. Put together your skills effectively.
Include at least one skills section in your resume consisting of six to eight skills. You can also distribute more job-specific skills in other sections of your resume, like the work history and professional summary.
Chronological and combination resumes have a skills section listing skills in bullet form.
In a functional resume, the skills section includes three skills followed by two or three informative points. On these bullet points, describe the tasks and accomplishments that highlight your grasp of the skills.
Take a look at the following example for a clear idea of how your skills section would look like:
Skills
Management
Ideated and implemented 50% of the training for children with special needs.
Arranged over 10 weekly meetings with parents to understand student progress and difficulties faced.
Managed 50+ student records, lesson plans and academic curriculum.
This descriptive skills section provides ample information about your tasks and accomplishments, supporting them with provable metrics.
You can expand the skill set on your resume by including a good combination of the three skills types: soft, hard and technical.
Soft Skills are personality traits that assist individuals in every social setting and are acquired irrespective of the job or industry. For a teacher, a few valuable soft skills are:
Communication
Organization
Time management
Empathy toward students
Problem-solving
Mentorship
Multitasking
Flexibility with schedule
Inclusivity and awareness
Creativity
Hard skills are a set of expertise that are acquired through training, education and experience. These skills are primarily job-specific. Some hard skills for teachers are:
Group and individual instruction
Updating and tracking progress reports
Creating curriculum
Lesson and schedule management
Classroom management
Arranging meetings with parents
Assessment of various student activities
Providing assistance
CPR and first aid
Child safety management
Technical skills determine how technologically equipped you are and how you can implement digital tools into your work for an improved operation. For example, a teacher can list the following technical skills:
MS Office, i.e., Word, Excel, PowerPoint.
Email management, i.e., Gmail.
Learning management systems, i.e., Moodle, Google Classroom.
Virtual classrooms, i.e., Blackboard.
Organizational teaching tools, i.e., Remind, LiveBinders, Any.do.
Special education software, i.e., Frontline.
You will find more job-specific skills for teachers in our Resume Builder. You can use our resume-writing tool to create your resume without any hassle.
3. Write a compelling work history.
The work history section on your resume includes your most recent jobs arranged in reverse-chronological order, starting with your most recent role.
The work history section on every resume includes job title, name of the workplace, location and dates of employment. The chronological and combination resume further elaborates on each work history entry by listing tasks, responsibilities and achievements.
Below, you'll find a poor and good example of a work history to help you effectively write this section.
Poor example:
Work History
February 2018 - Current
Special Education Teacher | Horizon School | Miami, FL
Managed curriculum and educational strategies for students.
Assisted and supervised students individually regularly.
Expert in management and organizational duties.
This work history example seems insufficient in showcasing the candidate's skills and qualifications. Without elaborating on the duties fulfilled or quantifiable achievements, this work history is ineffective.
Good example:
Work History
February 2018 - Current
Special Education Teacher | Horizon School | Miami, FL
Manages over 10 curricula and planned IEPs for 20+ students. Implemented learning techniques to cater to every individual.
Assists and supervises 20+ students with learning difficulties regularly.
Manages assessments, progress reports, calendars and meeting schedules with parents.
This is a much more comprehensive work history section. The entry looks impressive by being specific about the job duties and including numbers, creating a good impression on the hiring managers about the candidate's potential.
If you want to write a work history section that stands out, follow these tips:
Focus on what the job requires from an applicant. Instead of listing basic duties and skills, include tasks and accomplishments relevant to the role you are seeking.
Include quantifiable achievements like the number of curriculum prepared, percentage of class performance or the number of hours dedicated to each child. These metrics provide the measurable impact you had in your previous roles.
Include keywords from the job advertisement on your resume to demonstrate your skills and expertise and what you can offer to the role.
4. Include your contact information, educational details and custom sections.
Education
Your education section comprises your degree, name of the institution, its location and graduation dates.
If you want to pursue a career in teaching, you need to figure out your desired educational qualification. If you want to become a special education teacher, you need to have a bachelor's degree in special education and, in some cases, a master's degree. Additionally, you need to complete internships in a special education classroom. If you are interested in a school counselor position, you must have a master's degree in counseling or psychology and adequate internship experience.
For individuals aspiring to be in the teaching profession, having ample experience as assistants, substitute teachers and interns will help them gain recognition and insight into the field.
Certifications, licenses and custom sections
You can include an extra section on your resume to showcase relevant certifications, licenses or training you've accomplished.
Certifications we recommend a teacher should have include:
Foundations of Teaching for Learning: Being a Teacher
If you aspire to be a teacher or are already in the process of becoming one, this learning program for teachers is ideal for building a solid foundation.
Assessment in Higher Education: Professional Development for Teachers
If you want to be a teacher who can bring the best out of their students in terms of growth and performance, this certificate course will help you fulfill that goal.
Supporting Children With Difficulties in Reading and Writing
This certificate course will help teachers to understand and guide students with learning difficulties.
Improving Classroom Management with Class Dojo
Improve your knowledge of Class Dojo to help you in classroom management, keeping records, and communicating with parents through this certificate course.
Consider the following training courses throughout your career in teaching:
Assessment in Higher Education
Online teaching
CPR and first aid
Curriculum planning
Teaching in sign language
Contact information
Your contact information should be straightforward. Just add your full name, the city and state you're located in, your phone number and a professional email address.
Free Downloadable Resume Templates for Teachers
You can use these free downloadable teacher templates on your preferred word processor to create your personalized resume.
FAQ
What are the top three skills of a teacher?
For a teacher, having proper skills to encourage and educate individuals effectively is important. The top three skills for a teacher may depend on the kind of teaching role they are fulfilling. For example, a special education teacher would require a few different skills than a high school teacher. Nonetheless, every teacher should have three essential top skills: excellent instructional skills, problem-solving skills and management skills.
How can a teacher stand out?
Besides being enthusiastic and passionate about education, a teacher needs to implement techniques that will ensure holistic development in students, create effective lesson plans and supervise each individual equally. These factors can help a teacher stand out in the long run.
What is a good objective statement for a teacher?
A good objective statement should establish the goals you are looking to accomplish in your role and how the employers will achieve from your contributions. For example, an objective statement for a teacher in special education could say that the candidate "focuses on individual needs and prioritizes every level of difficulty in learning. Implements various teaching techniques to ensure growth and development in children with special needs." Be sure to clearly communicate your aims in this field and how you can grow professionally in this role.