Featured In:
Table of Contents
Here are more resources that can help you
When applying for a teacher's aide position, you'll need a resume that can effectively communicate your teaching skills and subject knowledge qualifications in detail. We have created an informative guide paired with practical resume examples to make your work of crafting the perfect resume easier.
Teacher's Aide Resume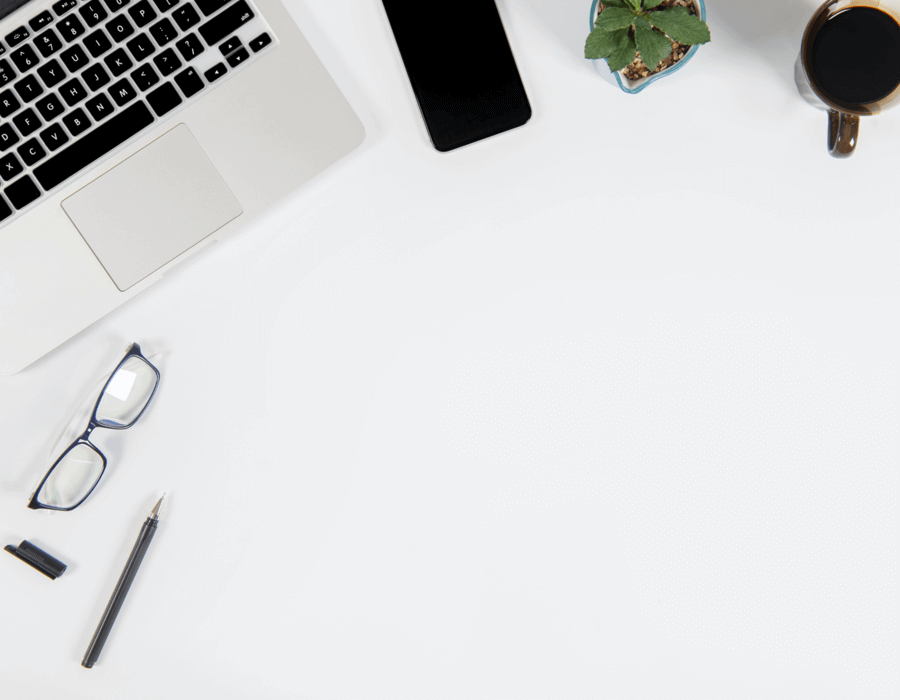 Teacher's Aide Resume
Use this teacher's aide resume example to understand how to format your resume and what you should include in each section.

Ideally, most resumes should include:

Contact information consisting of your name, email, phone number and address.
An impressive professional summary or objective statement based on your experience.
A work history section in reverse-chronological order.
Quantifiable achievements in the work history section.
A list of soft, hard and technical skills learned over the years.
An education section to include your degree and school.
A custom section to list your certifications, licenses or accolades.
Free Downloadable Resume Templates
Prepare to Write Your Resume
Writing a resume for yourself can be an overwhelming task if you are unsure where to start. To make this process easier, we have curated tips to help you get acquainted with the information and tools you need to write an impressive resume. Carefully review each of them before you begin to write:
Make a note of the professional requirements for your desired role. Pay attention to the relevant skills, such as classroom management, supervising students, and managing schedules and calendars. If you meet most of the requirements, your chances of getting hired will be higher.
Create a list of your most impressive accomplishments from previous and current roles. Impress the hiring managers with accomplishments that are relevant to the role and showcase your potential. Including measurable numbers and percentages is a great way to provide concrete evidence of your achievements.
Make sure that your resume is primed for both recruiters and applicant tracking systems (ATS) to read. Hiring managers and ATS alike are programmed to look for inconsistencies, overused terms like "self-paced" and "team player," and grammatical errors. Avoid these common mistakes, which can put off recruiters and cause the ATS to flag your resume negatively. Conversely, include keywords relevant to the role to get noticed by recruiters and the ATS. Always use both the term and its official acronym. Example: "special education needs (SEN)."
Browse resume examples for your desired role to better understand how the end result should look. A resume example will show you what a candidate's resume looks like for a particular job. It will help you know what skills and achievements you must include when creating an ideal resume.
Choose the Right Resume Format
Once you've noted down all the fundamentals to prepare a resume, it's time to choose a resume format that's right for you. Resume formats function as layouts that help you focus on your strengths and accomplishments and downplay your weaknesses. The amount of experience you have will determine which format you need to select between the chronological, functional and combination resumes.
Candidates with elaborate and consistent careers will do well with the chronological format by showcasing their extensive, 10+ yearslong work history.
Candidates with little to no previous experience should use the functional resume format as it emphasizes skills first and foremost.
Candidates looking for a change in their careers or a promotion should opt for the combination format, which gives a balanced overview of work experience and skills.
Check out our resume formats guide to understand how to execute each format effectively.
Chronological

Functional

Combination
How to Write Your Resume With Examples
This step-by-step guide will teach you how to write a teacher's aide resume from start to finish. With our resume-writing tips and practical examples to help you, you can craft an impressive resume in minutes.
1. Craft an impressive career objective.
You can use two strategies for your resume's opening statement: the career objective or the professional summary. A career objective would be a good choice for a teacher's aide resume since you're likely to not have as much experience as an educator. Opt for the professional summary if you have more experience under your belt and want to craft a statement that focuses strictly on what you can bring to the role.
Suppose you have recently completed a course on early childhood education and are looking for a teacher's aide position. Your resume should communicate what you seek to achieve in this role and mention the skills you have acquired through education or training. When lacking formal experience, it's great to focus on any relevant internships that add a practical aspect to your qualifications.
We have provided a poor example of a career objective, along with a good example for you to compare.
Poor example:
"I'm looking for a full-time job as a teacher's aide, and I'm eager to gain professional experience. I believe that I can take up the responsibility of organization and management skillfully."
This career objective fails to tell us what the candidate can offer the role with their qualifications and skills, leaving the employer unimpressed.
Good example:
"Recent Graduate in Early Childhood Education, interested in applying for the role of a teacher's aide at your learning center. Equipped with a year of experience as a day care clerical assistant and supervising children. Great organizational and record-keeping skills. Assisted teachers in classroom management and organizing seminars."
This career objective minimizes the candidate's scant experience as a teacher's aide and focuses more on:
Relevant skills gained through a part-time job as a clerical assistant.
Specific tasks and responsibilities fulfilled by the candidate and their educational qualification.
Skills acquired by the candidate that presents them in a positive light.
If you'd instead try a summary statement, follow these writing tips:
Include quantifiable contributions that help employers assess your potential, such as the number of reports maintained or activities organized.
Include two or three of your top skills relevant to the job description.
Highlight any relevant certifications to prove your credibility.
Study this summary statement example and carefully choose your strategy:
"Dedicated Teacher's Aide proficient in supervising and assisting elementary students. Skilled in assisting teachers in classroom management, lesson planning, instructing groups and individuals. Proficient in record keeping and managing schedules. Passionate about encouraging comprehensive growth in children."
2. Assemble and curate your skills.
Your resume should include at least one skills section with six to eight skills. You can have more relevant skills throughout different sections of your resume by peppering them into the content of your work history and professional summary.
Although a chronological resume has that one standard skills section, the functional resume can include more than one. The primary skills section in a functional resume consists of three skills followed by informative bullet points. Each bullet point should describe tasks and accomplishments that showcase your strengths and potential at applying each skill.
Take a look at the example below to understand how to format and write the functional skills section:
Skills
Assistance
Mentored a group of 20 students through lessons and homework reviews.
Assisted in setting up equipment for teachers in audiovisual classes.
Implemented new techniques to enhance social skills and empathy in individuals.
This skills section goes into detail about the tasks and accomplishments of the candidate and supports them with numeric data.
Make sure you don't repeat the same skills across different resume sections since this can also hurt your ATS score. To create a clear distinction of your skills, include a combination of the three skills types: soft, hard and technical.
Soft Skills are a set of personal skills that determine how you work, irrespective of the role or industry. A few soft skills for a teacher's aide can be:
Resourcefulness
Mentorship
Team-oriented
Patience
Verbal communication
Creativity
Organization
Empathy
Proactive
Energetic
You acquire hard skills through education, training or practical experience. Unlike soft skills, hard skills are job-specific. A few hard skills for teacher's aides are:
Individual and group instruction
Assessment of assignments
Classroom management and organization
Understanding and resolving behavioral issues
Emotional support
Team collaboration
CPR and first aid
Student safety management
Daily activity and lesson management
Record keeping
Technical skills refer to your understanding of specific technologies and digital tools and how you implement those into your work. For example, a teacher's aide can acquire the following technical skills:
Proficient in MS Office, i.e., Word, Excel, PowerPoint.
Exposure to email management, i.e., Gmail, Outlook.
Learning management systems, i.e., Moodle, Google Classroom.
Organizational teaching tools, i.e., Remind, LiveBinders, Any-do.
Assessment tools, i.e., Testmoz, Socrative.
Collaborative teaching tools, i.e., Lessoncast, Edmodo.
Find more job-specific skills for teacher's aides in our Resume Builder. Our resume-writing tool automatically suggests skills and prewritten content to help you write your resume in no time.
3. Highlight your work history.
In the work history section of your resume, add your job titles in reverse-chronological order. Start with your current or most recent role and move toward prior roles.
On your resume's work history, each entry consists of the job title, workplace name, location and dates of employment. Under each entry, include three to four bullet points highlighting your tasks and accomplishments.
We have provided a poor and a good example of a work history to visualize this section better.
Poor example:
Work History
March 2019 - Current
Teacher's Aide | Holistic Learning Center | Miami, FL
Assisted teachers and supervised students.
Managed lesson plans and schedules.
Organized professional development seminars.
This example fails to provide an in-depth idea about the candidate's tasks and responsibilities. It does not mention any quantifiable achievements and makes the work history section look unimpressive.
Good example:
Work History
March 2019 - Current
Teacher's Aide | Holistic Learning Center | Miami, FL
Assisted teachers with classroom management and supervised 20+ elementary students to ensure a healthy learning environment.
Managed daily lesson plans, schedules and maintained 10 calendars.
Organized professional development seminars and programs for teachers.
This work history example provides an in-depth view of the candidate's responsibilities and achievements, such as classroom and students' schedule management. Backing those claims with numbers makes your resume more solid in the employers' eyes.
Create a standout work history by following these tips:
Make a note of the job requirements and ensure that you share the same tasks, responsibilities and achievements for the role. Don't just describe what you did on the job; showcase examples of how you can bring solutions to your new role.
Include quantifiable achievements, such as the number of students supervised or schedules and meetings arranged. Including numerical metrics is one of the best ways to win over recruiters and applicant tracking systems.
Focus on keywords from the job advertisement to show hiring managers that you have the necessary skills to take up the role.
4. Add your contact information, education and any custom sections.
Education
In the education section, include your degree, name of the institution, its location and graduation dates. Mentioning your high school diploma or GED graduation dates will seem redundant if you have higher educational qualifications. If you're listing your bachelor's degree or postsecondary education, feel free to leave out your high school graduation date.
In private or charter schools, candidates looking for the teacher's aide position are required only to have a high school degree. However, pursuing an associate or bachelor's degree in education, early childhood development or assistant teaching will increase your chances of getting hired. Additionally, look for internship opportunities as a teacher's aide to gain practical experience in the field.
To improve your chances of getting hired as a teacher's aide, it's recommended to get a teacher's assistant certification.
Certifications, licenses and custom sections
You can include an extra section in your resume to list relevant certifications, licenses or training in this field.
Certifications a teacher's aide would do well to have are:
Free Teaching Assistant Course
This certification consists of a free-of-cost course for individuals interested in building a teacher's aide career with excellent quality learning materials.
Special Education Needs - SEN Teaching Assistant Training
This course is an excellent opportunity to learn how to assist teachers in understanding learning difficulties in children.
Dyslexia Intervention for Parents and Teaching Assistants
Learn evidence-based strategies in this practical course on supporting children in the dyslexic spectrum.
Consider the following training courses throughout your career as a teacher's aide:
Teacher training
Creating effective lesson plans
Using basic technology and digital tools
Online education
Learning sign language
Contact information
This section should be practical and straightforward. Just add your full name, the city and state you're based in, your phone number and your professional email address.
Best Free Downloadable Resume Templates for Teacher's Aide
Use these free downloadable teacher's aide templates on your preferred word processor. You can format each section and replace the content with your information.
FAQ
Updated: July 08, 2022
What are the top three skills of a teacher's aide?
Teacher's aides are responsible for assisting teachers in conducting work smoothly in a classroom setting, managing lessons and daily schedules, supervising children, and other administrative work in some instances. A teacher's aide's top three skills are lesson planning, organizational skills, and CPR or first aid.
How can a teacher's aide stand out?
The best method to measure the success of a teacher's aide is the students' happiness level and education standard. If you want to stand out as a teacher's aide, ensure that you have a flexible way of working with children to cater to their individual needs.
What is a good objective statement for a teacher's aide?
A good objective statement should establish what you seek to achieve in your role and what you can offer to the learning center. For example, an objective statement for a teacher's aide at a learning center could say that the candidate "is skilled in managing the classroom environment for a healthy learning experience." Don't forget to pivot your statements to imply how you can benefit your co-workers and the organization and gain to become a more efficient professional.