Open Office Resume Template
Take advantage of powerful features of OpenOffice to create free resume
It is common these days for hundreds of people to apply for a single job posting. With so many applicants for an employer to choose from, it's not enough that your resume matches the job description – it needs to grab their attention. Fortunately, creating an eye-catching
professional resume
is easy, and free, with
OpenOffice
. Here are some tips to help you get started.
How to make a resume in Open Office
Tables
Make your resume appears well-organized by using tables. With tables, you can easily create a two- or three-column layout that maximizes space. Working with tables is quite easy in OpenOffice – check our examples below where lined up columns and rows were used to create a structured look. Be careful if you're submitting table-heavy resumes through an Applicant Tracking System (ATS), because information in tables could get lost or repositioned. To make sure your resume does not end up in the "resume black hole", use
ATS-Optimized Templates
instead.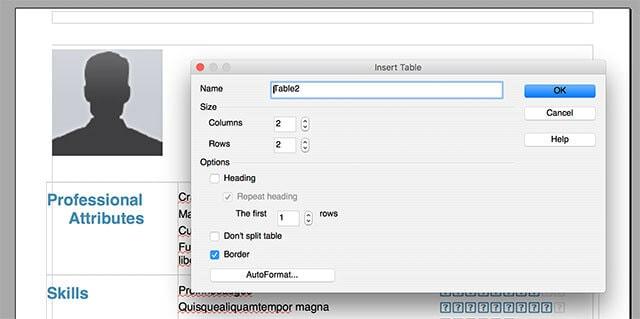 Images
Because most hiring managers only skim each resume for a few seconds, it's critical that your message gets noticed quickly. Research shows that images make powerful statements, and by using icons and images you can maximize the space on your resume. In OpenOffice, using the Insert Image function makes it easy to insert images or a set of purchased icons.
Graphs
You can summarize just about anything with a graph, including your years of experience in different career fields. The best way to make a graph resume is by using the
Calc
, which is the accompanying spreadsheet software in OpenOffice. Once you've created your graph, simply copy and paste it into Writer.
Spelling, grammar, punctuation
Grammar, spelling, and punctuation errors are a sure-fire way to get your application rejected. Make sure your resume is polished by using one of the free grammar extensions in Writer.
Lightproof Grammar Checker development framework
is a highly rated grammar checker in OpenOffice. It's simple to use, and it's free.
PDF
With a PDF document, you can be certain that your resume maintains all the formatting you've incorporated into your original document. PDF documents are also accepted by most Applicant Tracking Systems. OpenOffice makes converting documents to PDF easy by choosing "Export as PDF" under the File menu.
Free OpenOffice Resumes (OTT File format)
Traditional Elegance Resume OpenOffice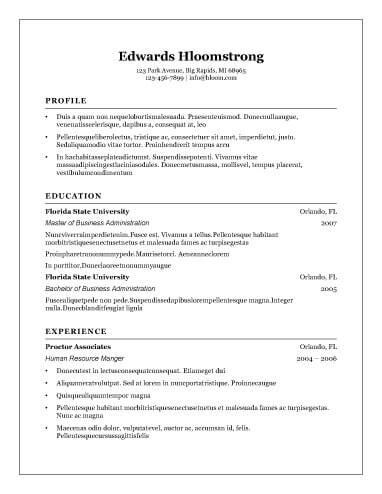 This clean, conservative chronological resume style is appropriate for any industry or job type. The centered heading features your name in an attention grabbing larger, bolded font. Each section is defined by a thin line divider and each page has a black border with lots of white space to get you noticed.
Size: 183 B
Downloads:

18616

Filename: traditional-elegance-resume-openoffice.odt
Uploaded: 2017-03-12 10:49:00 / 87491
Download
Steely OpenOffice Resume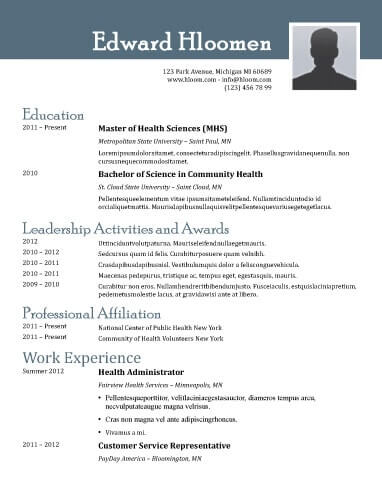 This functional resume style is feature loaded. Your name is front and center, white font on a darker background, big and bold to draw attention. The heading includes a placeholder for your headshot, making this style perfect for media, public relations, and other positions where you will be in the public eye.
Size: 183 B
Downloads:

16358

Filename: steely-openoffice-resume.odt
Uploaded: 2017-03-12 10:51:00 / 87500
Download
Substantial OpenOffice Resume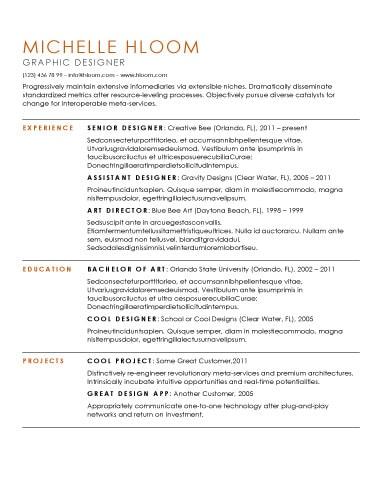 Stand out with this professional resume template that is sleek and elegant, but has just a bit of creative flair. It flows beautifully from the strong heading to each neatly segmented section so hiring managers can view your experience and skills while getting a subtle sense of your creativity.
Size: 183 B
Downloads:

13673

Filename: substantial-openoffice-resume.odt
Uploaded: 2017-03-12 10:52:00 / 87506
Download
Button Down OpenOffice Resume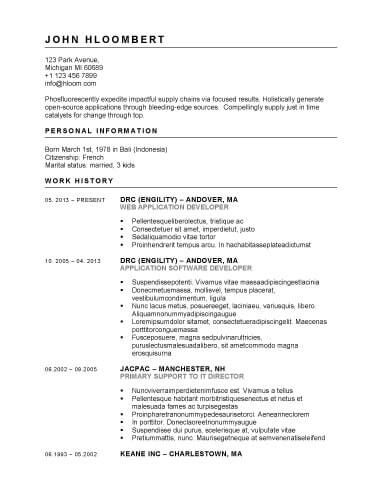 Take a more traditional approach to your job search with this basic resume template. Your name is underlined and bold with your contact info nestled against the left margin. The Personal Information section gives hiring managers a better sense of who you are and what you can bring to the table.
Size: 183 B
Downloads:

7557

Filename: button-openoffice-resume.odt
Uploaded: 2017-03-12 10:53:00 / 87511
Download
Glimmer OpenOffice Resume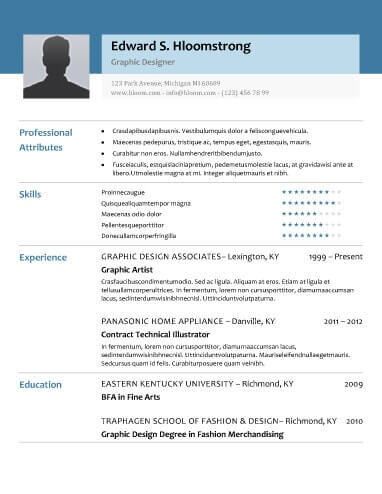 This creative resume offers a bit of flash with a two-tone header and place holder for your headshot. Each section is clean with plenty of white space and is separated by a ghost divider. The Skills section gives you the opportunity to show off what you can do while the overall tone is strong and eye-catching.
Size: 183 B
Downloads:

16743

Filename: glimmer-openoffice-resume.odt
Uploaded: 2017-03-12 10:54:00 / 87517
Download
Upfront OpenOffice Resume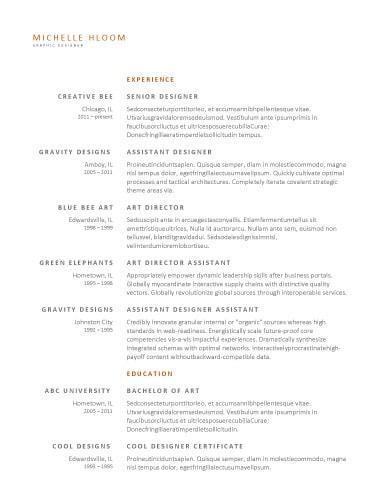 Show off your sophisticated side with this style that is sharp and to the point without being stuffy and boring. Your name and title form the header at the left margin. The sections below are arranged in a visually appealing format that will get you noticed.
Size: 183 B
Downloads:

9393

Filename: upfront-openoffice-resume.odt
Uploaded: 2017-03-12 10:55:00 / 87524
Download
Blue Side OpenOffice Resume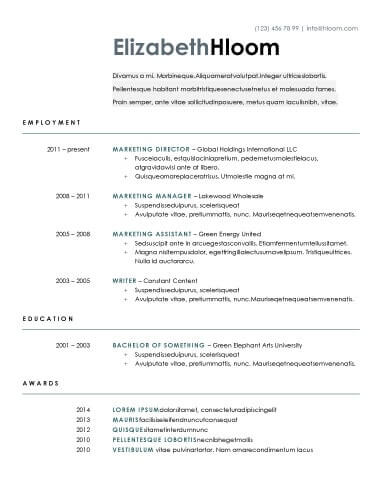 This unique layout will get you noticed without being off-putting for more conservative companies. Your contact information is in the header area, against the right margin with your name, big and bold, centered below. The sections are arranged so that the left side provides a timeline of your experience, education, and accomplishments.
Size: 183 B
Downloads:

6474

Filename: blue-side-openoffice-resume.odt
Uploaded: 2017-03-12 10:56:00 / 87529
Download
Talented OpenOffice Resume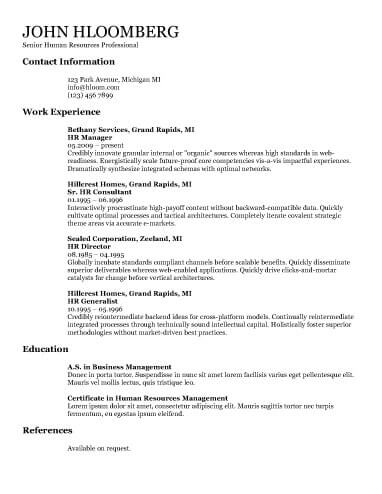 Show hiring managers exactly what they want to see with this easy to read, stylish resume. Your name is the first thing they'll see, along with your title. Below, each section is preceded by a strong header to guide the eye through the information, highlighting what's most important – you.
Size: 183 B
Downloads:

5123

Filename: talented-openoffice-resume.odt
Uploaded: 2017-03-12 10:57:00 / 87536
Download
Goldfish Bowl OpenOffice Resume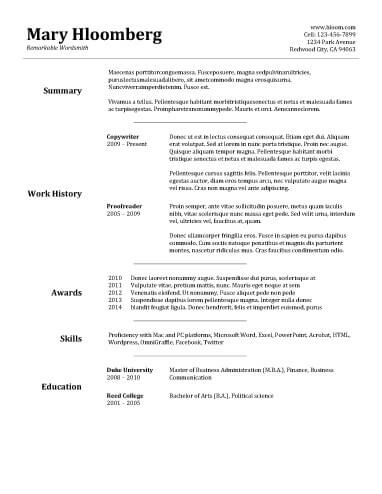 Unique and spirited is the name of the game with this resume. Your name and title at the left margin, your contact information against the right. Below, each section is labeled and divided by a centered, short line. This is your time to shine and this resume style delivers.
Size: 183 B
Downloads:

4870

Filename: goldfish-bowl-openoffice-resume.odt
Uploaded: 2017-03-12 10:58:00 / 87542
Download
Bonus: Free OpenOffice Cover Letter Templates
After you have finished
creating your resume
, there is another document you might need to create:
the cover letter
. You will find three great OpenOffice cover letters below. We will find 200+ more cover letter designs in our
How to Write a Cover Letter
guide.
Traditional Elegance Cover Letter OpenOffice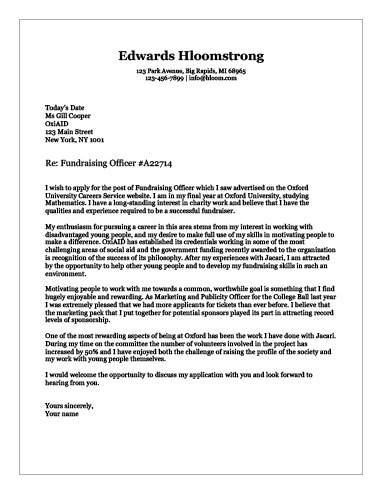 Size: 183 B
Downloads:

2692

Filename: traditional-elegance-cover-letter-openoffice.odt
Uploaded: 2017-06-07 07:23:00 / 88576
Download
Button Down Cover Letter OpenOffice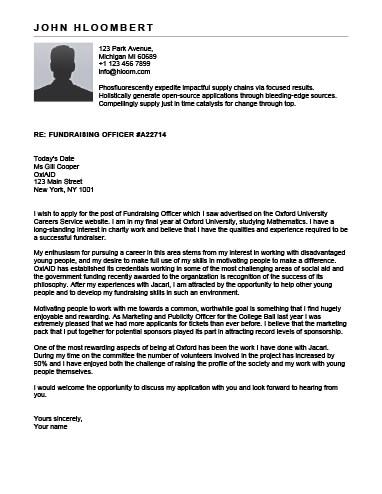 Size: 183 B
Downloads:

2237

Filename: button-cover-letter-openoffice.odt
Uploaded: 2017-06-07 07:26:00 / 88582
Download
Goldfish Bowl Cover Letter OpenOffice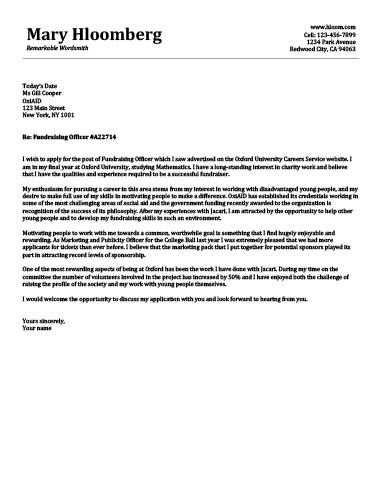 Size: 183 B
Downloads:

2374

Filename: goldfish-bowl-cover-letter-openoffice.odt
Uploaded: 2017-06-07 07:27:00 / 88589
Download
More OpenOffice Resume Templates
You can also take advantage of
over 400+ Free Resume Templates
in Microsoft Word. OpenOffice has a document conversion wizard that can be used to convert Word documents into the .odt file format. Download Microsoft Word
Resume Template
, then simply follow these steps to convert to OpenOffice:
Start OpenOffice Writer
File > Wizards > Document Converter
Microsoft Office / Word Documents > Next
Fill out where you want to import from, and where you want to save to > Next > Convert