Account Manager Resume Templates: How To Write a Stand-Out Resume
Your Go-To Guide for Crafting a Solid Account Manager Resume
If you are looking for a job, you probably already know how competitive the job market is today. With so many candidates competing for every position, it can feel like it is impossible to get employers to notice you. The account manager position, or any other position in the business administration field, is especially competitive.

The best way to stand out from other applicants is to create a strong resume. A resume template is a great way to ensure your document meets all the expectations an employer will have. Take a look at this short guide to find all the account manager resume templates you need and beneficial writing tips and strategies to start your own.
Why Use Account Manager Resume Templates?
Studies have shown what happens when you
submit a resume to a job opening
. You cannot overestimate how little time readers will spend with your resume before moving on. The solution is to make sure your resume catches the reader's attention immediately.
Account manager resume templates show you everything you need to know about how to create a strong resume that will get employers to notice you. Not only do these documents serve as an example for you, but they also:

Give you more confidence in your writing

Inspire you

Demonstrate the types of skills and experiences employers are looking for

Teach how to format a resume
One-Page Account Manager Resume Templates
As you will see on the account manager resume templates found on the
templates page
, the best resumes are only one page long. While some resumes can be longer, one page is the usual recommendation. Generally, you should include one page for every 10 years of working experience you have. Account manager positions usually do not require quite that many years.
Creative Account Manager Resume Templates
Something you may not realize from account manager resume templates is the importance of tailoring your resume to specific companies you apply with. With a little bit of creativity, you can create a resume that takes this information into consideration. If you know from your research that the business values certain skills or qualities, you should emphasize those in your resume.
Professional Account Manager Resume Templates
To demonstrate your qualification for an account manager position, you will most likely want to create a resume that emphasizes your professionalism. It is a position of management, after all. This guide explains
how to write a resume
, and you can find account manager resume templates to act as an example for your own document.
Graduate Account Manager Resume Templates
Many account managers start out as sales representatives while they are in school. If you are working in a lower position and have just finished school, you can put together a graduate account manager resume to show that you are ready to step forward into a position of management and put your years of sales experience to good use.
Clean Account Manager Resume Templates
If there is one thing that ruins your chances for a job faster than anything else, it is a cluttered resume. The document you provide when you apply needs to look good at a glance. It should be clean and organized, and most importantly, it should follow the standard resume format closely. If it is bulky, cluttered, unappealing, or bare, employers may not even bother to read it.
What To Say in Your Resume
It is vital that you know what to include in your resume. After all, it is the content of your resume that employers will use to decide whether they should call you in for an interview or not. While account manager resume templates will help greatly with this aspect, your unique and specific situation and set of experiences will determine the exact details you include.
In addition to this guide, you should read over these
20 resume writing rules
. By following these simple rules, you can be sure you will meet employers' expectations.
Your resume should include
Contact Information

Include your complete contact information. This should contain a professional looking email address, phone number, your full name, and home address. If the reader chooses to contact you, he or she should have no trouble doing so.

Keep the contact information brief and subtle. Readers should barely even notice the contact information at the top of your resume until they decide to contact you.
Summary

Resumes usually do not need an objective statement anymore. Unless you are in school, have had a long gap in employment, or are changing careers, you should not include that statement because it is assumed that your objective is to get the job.

The best way to use the introductory paragraph is to describe yourself, list your qualities briefly, and summarize the rest of the resume.

The summary should be about three lines long. You can format it as a paragraph or bulleted list.
Skills

The skills section should be a short list of bullet points, each of which describes a different skill that is relevant to the position you are applying for.

Each bullet point can be a single word or a short phrase.

Only include skills that directly relate to the position.

It is incredibly beneficial to read the job description carefully and include skills that are in the job posting.
Work Experience

Format the work experience section as several subsections that each describe a different position you held.

List positions in reverse chronological order, beginning with the most recent. Current positions should be in present tense and all others should be in past.

Begin every bullet point with a strong action verb.

Include the dates of employment and official job titles.
Education

List your degrees, schools, relevant programs or extra-curricular activities, and internships.

You should not mention your GPA or grades unless the employer specifically requests them.
Why You Should Use a Resume Builder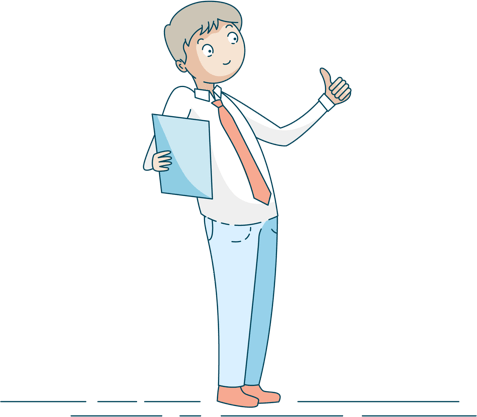 In addition to account manager resume templates, one of the best tools you have at your disposal to create an eye-catching resume is a
resume builder
. In addition to greatly simplifying the process, using a resume builder also provides these benefits:
• Avoid accidentally formatting your resume incorrectly
• Find a template that matches your needs exactly
• Spend less time writing
• Ensure your writing is strong and effective
If you are still a little uncertain about the best way to go about writing a resume, using a resume builder tool to jump right in allows you to create a document you can be confident in when applying for account manager job positions.