Accounting Resume Templates: How to Write a Standout Resume
Your Go-To Guide for Crafting a Solid Accounting Resume
If you want to land a new job in this tough market, you need to build an easy-to-read resume that simultaneously informs and engages. This document acts as your first chance to impress hiring managers with your skills, accomplishments, and experiences. The layout you use and the details you include reflect your professional personality and work history.
Are you tired of trying to create an eye-catching document on your own? Use our accounting resume templates to learn how to create a functional layout. We offer a huge selection of
resume templates
, so you can focus on adding personal details to a format that works.
Why Use Accounting Resume Templates?
As you set out to write your resume, you may think of templates as unnecessary luxuries. After all, this document has a simple purpose—to list your work history. Actually, many studies show hiring managers spend about
six seconds scanning your document
to decide whether your resume ends up on the interview pile or the ignore pile.
Using accounting resume templates as a foundation gives a lot of perks, including the following:

Teaches you about useful design elements

Provides a quick way to craft an easy-to-read resume

Gives you inspiration for the details you should include
Basic and Simple Accounting Resume Templates
Eye-catching design elements don't necessarily translate to landing an interview. In fact, using flashy graphics can make it harder for hiring managers to learn about your skills and experiences. If you want to let your accomplishments speak for themselves, check out our
simple and clean templates
. These low-key formats ensure your info stands out by tailoring the minimalist design to your history. Many accounting hiring managers look for conservative documents.
Creative Accounting Resume Templates
While most in the financial industry won't benefit from a flashy document, you need to consider the company. Are you aiming to get an accounting job with a fashion designer or at a sports organization? These employers may appreciate
a creative resume
more than someone from a large corporation would. Accounting resume templates in this category may include pops of color, photos, and graphics.
Entry-Level Accounting Resume Templates
Recent graduates need to approach resume writing a little differently than someone who has over a decade of experience. Learn how to best
present yourself as an entry-level employee
by checking out these must-follow tips. You can also learn how to incorporate white space and focus on transferable skills by looking over our
entry-level resume examples
.
Combination Accounting Resume Templates
Using
a combination format
for your professional document can be quite advantageous. It combines the best characteristics of the chronological and functional formats to ensure your document emphasizes both skills and work history. Anyone who has worked for the same employer for a long time would benefit from this layout. Check out the combination format accounting resume templates to see if this layout fits your needs.
Changing Careers Accounting Resume Templates
Are you thinking of switching careers? If you want to enter the financial industry from customer service, you need to know how to best show off your skills and experiences. Using
a functional format
may help you deemphasize your work history while focusing on your transferable skills. Look through our accounting resume templates to see this format in action.
What To Say in Your Resume
When you use our accounting resume templates, you don't have much guesswork. The layouts used in our documents have space for your most important information. However, you should always double check your file before sending it off to employers. Make sure you include each of the must-have sections and see that each section follows
the best writing practices
.
Contact Information

Include your full name. Typically, this should be your official given name; however, if you go by your middle or maiden name professionally, feel free to use that.

Use a professional email address. Avoid using addresses linked with past jobs or colleges.

Write out the city and state you live in. Typically, you don't have to include your entire mailing address.

Include links to professional websites, such as LinkedIn, if applicable. Make sure any profiles you do use give a strong representation of your professional side.
Summary/Objective Statement

Craft a summary statement to show off your value as an employee. This short paragraph may point out your biggest accomplishments and skills closely related to the job you're applying to. Most resumes will benefit from this opening statement.

Draft an objective statement to explain what you want to gain from a job opportunity. New graduates and those switching careers may want to use this type of opening paragraph.
Skills

Find out what skills hiring managers want by reading through the job listing. This will give you a good idea of the professional skills and qualifications to include.

Use keywords from the job listing to describe your skills. Incorporating similar phrases into your document may help you stand out.

Include between four and six bullet points. Make sure each short phrase describes a skill set applicable to the job at hand
Work Experience

Look back at your most recent work experience. If you have a long work history, try not to include more than the last 15 to 20 years, but remember there are exemptions to every rule.

List your past position titles, the name of the company, and the dates of employment. Make sure you use the same format for each position you discuss.

Use bullet points to make your responsibilities and accomplishments stand out. Try to include between three and five points for each position. Use metrics and active language whenever possible.
Education

Craft a list of your education history. Try to include the degree name, the area of study, and the university you attended. If you graduated recently, you may want to include your graduation date.

Include relevant training courses, seminars, certifications, and workshops to show employers your dedication to continued learning. Other professional affiliations can indicate your understanding of accounting as well.
Why You Should Use a Resume Builder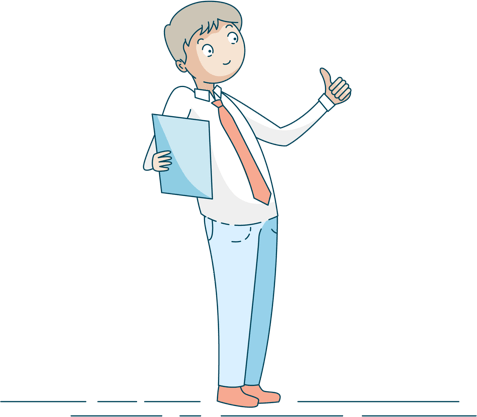 In some cases, using accounting resume templates may not give the biggest advantage. Perhaps you have a unique experience that simply won't fit into a typical format, or you can't figure out the formatting on your own. No matter why you want something built just for you, you can turn to
a resume builder
for extra help. This fast, simple process helps you find the design that best suits your needs while giving you a myriad of other benefits as well, such as:
Provides an easy-to-download file in multiple formats
Gives access to cover letter builders and templates
Compares your resume to well-designed samples
Uses career-tailored jargon and keywords
Offers industry-specific writing tips