Acting Resume Templates: How To Write a Standout Resume
Your Go-To Guide for Crafting a Solid Acting Resume
From starring roles in feature films to bit parts in local stage productions, the competition to land acting roles is virtually guaranteed to be stiff. As an actor, you may think that your performance skills are the only factor that producers and casting directors care about. Why, then, would you need to consider making a resume? Consider this: while those competing with you for acting roles focus primarily on selling themselves through their auditions, you can be introducing yourself to potential employers before ever even meeting them through a well-written resume.
Yet your resume should be more than just a general document you give to your agent along with your headshots. Rather, you should tailor it to each individual role that you pursue. The
acting resume templates
shown here will help you in creating a document custom-fit to the role or company you are applying for.
Why Use Acting Resume Templates?
There is more that goes into writing a resume than simply listing your skills and experience. Time Magazine lists
paying attention to format
as the most important element to consider when writing a resume. Having a template to reference helps you in staying true to the format of a resume that you know will work best at impressing your intended audience. The acting resume templates shown here can also help by offering:

Inspiration: A template can provide you with ideas for content to include if you happen to hit a creative slump

Understanding: Resume templates reflect the most current job market trends

Variety: Having a wide range of templates to choose from increases your chances of picking the correct format for the job you are applying for
Functional Acting Resume Templates
If, on the other hand, you are just breaking into the acting industry, you do not want your relative lack of experience to hinder you.
Functional acting resume templates
can help you to avoid this by prompting you to emphasize your skills and qualifications rather than previous experience. Such a resume conveys an extreme sense of confidence in your abilities, one that you can later confirm to producers in an audition.
Tried and True Acting Resume Templates
It is easy to outthink yourself when trying to pick the right resume format. Thus, if you are unsure as to what format will work best for the role you are pursuing, consider sticking to
proven acting resume templates
that have shown themselves to be successful. Resume experts and industry insiders are often the ones designing such templates, so you can rest assured that current employers value elements they ask for.
Popular Acting Resume Templates
As professional headshots and on-screen or onstage images are so often used by casting agents, many actors find
portfolio-style
acting resume templates to be popular. These show you how to best blend images with text when creating an employment reference document. With such a resume, a casting director or producer can actually envision your performance as he or she is reading about them.
Modern Acting Resume Templates
Much of performance art draws parallels to current events and trends. Thus, prospective employers want to know that you understand today's culture and technology. Using a
modern resume template
helps to make such an impression. Presented in layouts that focus on both clarity and creativity (using the latest available tools to create such a balance), modern resumes show you as being progressive, experienced, and knowledgeable.
Chronological Acting Resume Templates
If the role you are pursing calls for an experienced, seasoned actor, then you may want to rely on
chronological resume templates
when crafting your document. These help prospective employers see your extensive work history in a single glance by emphasizing your past work experience above all else. If you have a long and stable work history, a chronological resume helps those looking to hire you feel confident in your reliability.
What To Say in Your Resume
After having dedicated so much attention to choosing the right resume format, you will want to be equally as diligent in creating the right content. The good news is that the information that most employers want to see in a resume is standard, even across all formats (you have probably noticed as much in reviewing the various acting resume templates shown here). The informational elements may seem simple enough (who you are, your skills and experience, your educational background, how to contact you), but there is a right and a wrong way to present them. Listed below are some best practices relevant to each section of your resume. Reviewing these and
other resources
will help you create the ideal document.
Contact Information

List your first and last name, along with your stage name if you use one

It is fine to only list the city and state in which you live if you do not want to share your home address

List your phone number and email, not those of agent
Summary Statement

Generally, objective statements are not needed in that employers understand your desire to secure an acting role

List only the high-level information regarding your most significant career accomplishments in this section, leaving room for greater detail in later sections

This section should purposefully be short, exceeding no more than three sentences or bullet points
Skills

Be sure to list soft skills such as a strong memory or being able to effectively take and process direction as they are valuable when seeking acting roles

List only those acting styles that apply to the role you are seeking

Include any technical or production knowledge you may have (e.g., cinematography, lighting, sound editing)
Work Experience

If you have extensive work experience, only list those roles that relate to one you are auditioning for (e.g., omit previous film roles in favor of theatrical experience if applying for a role in a stage play)

List the experience you do include chronologically

Include detailed metrics about previous performances (e.g., box office numbers, ticket sales, critical reviews)
Education

While you may view your educational background as irrelevant, the Bureau of Labor Statistics states that in theatrical productions, actors with bachelor's degrees are more likely to secure roles

List only post-secondary degrees, omitting your high school diploma

If you are currently enrolled in a degree program, state your status as a current student
Why Should You Use a Resume Builder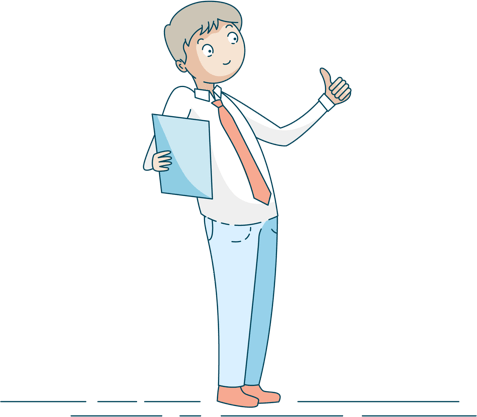 When creating your resume, you will want to take advantage of every resource available to you. This includes not only the acting resume templates provided here, but also a resume builder tool. Such a tool expands upon the information provided in the templates to help you further customize your resume to the job that you are seeking. For instance, our
resume builder
takes the basic background information and job goals that you provide to help match you up with the right resume style and format. It also offers suggestions as to what type of content employers utilizing that certain style of resume want to see.
Resume builders offer additional benefits such as:
• Content screening tools that review your document for errors
• Suggestions on how to format a single resume to apply for multiple job openings
• Assistance in creating added elements, such as a resume cover letter
With these many resources at your disposal, you should feel confident in your ability to create a strong, effective resume.