Administrative Assistant Resume Templates: How To Write a Standout Resume
Your Go-To Guide for Crafting a Solid Administrative Assistant Resume
You know you are right for the administrative assistant job, but in a competitive job market, how do you convince hiring managers of the same? Employers often receive dozens of applications for a single open position, and many administrative assistants have very similar educational and professional backgrounds. How do you set yourself apart? The answer is simple: your resume.
Crafting a stellar resume can be a challenge, but with our administrative assistant resume templates, the process is much easier. Continue reading to learn how our professional
templates
and
industry-specific examples
can guide you through the resume writing process until you have a stellar finished document that brings you one step closer to the job you want.
Why Use Administrative Assistant Resume Templates?
Studies show that many hiring managers initially spend only
six seconds
glancing at a resume. Our administrative assistant resume templates ensure you make the most of that short amount of time. These templates utilize eye-catching formats and designs that present your qualifications in the most appealing way possible. On top of that, they provide you with the following benefits:

Convenience

Creative inspiration

Content and terminology ideas

Knowledge and skills in resume writing

Direction
Our templates simplify the process of creating a top-notch resume, saving you time and energy so you can have a finished document in no time that is ready to wow potential employers.
Clean Administrative Assistant Resume Templates
Create a simple yet appealing resume with one of our
clean
resume templates. They use minimalist layouts that optimize white space and pay special attention to font types and color schemes in order to create resumes that are both attractive and easy to read. Choose between more conservative looks or contemporary designs based on the job to which you are applying.
Modern Administrative Assistant Resume Templates
Showcase your best qualifications with a sleek and up-to-date resume when you choose one of our many
modern
resume templates. They ensure that the font and layout of your document allow for easy skimming as well as machine readability. They also add a bit of color to give your document a current but professional look that does not bore employers.
Chronological Administrative Assistant Resume Templates
Emphasize your work history by using one of our
chronological
administrative assistant resume templates. These templates have formats that clearly portray the dates and duration of your previous positions, which illuminates your career growth and usually appeals most to hiring managers. Our selection features numerous designs so you can tailor your resume to the style you prefer.
Functional Administrative Assistant Resume Templates
If you are just starting out in your career, have numerous gaps in your experience, or have changed positions many times throughout your career, take a look at our
functional
administrative assistant resume templates. Functional formats include your work experience but place more emphasis on your skill sets and accomplishments so hiring managers focus more on your strong qualifications than your weaknesses.
Combination Administrative Assistant Resume Templates
Show off all of your strengths with one of our
combination
administrative assistant resume templates. These formats place equal importance on both your skills and work experience sections to ensure your document grabs and keeps the attention of potential employers. Our templates have styles ranging from traditional to creative so you can choose your favorite.
What To Say in Your Resume
Our convenient administrative assistant resume templates take care of the format and style of your resume so you can focus less on design and more on content. Deciding what information to include and exclude in such an important document may seem difficult, but if you follow helpful
resume tips
throughout the process, you can create a strong and impressive resume. Before you send your resume off to potential employers, always make sure it contains the following:
Contact Information

Name: Write your full official name at the top of your document.

Mailing Address: You do not need to include your full address. Your city and state is sufficient information.

Email Address: List a professional email address, preferably one that includes your name.

Telephone Number: Include a phone number that you regularly answer, but avoid listing a work number.
Summary

Your resume should include either a summary statement or objective statement. Whichever you use, it is common to place it beneath your contact information.

Summary Statement: This statement concisely details how your skill sets, experience, and other important qualifications will benefit your potential employer. It is a good idea to include a couple of keywords from the job listing in this section to emphasize your suitability for the position.

Objective Statement: The objective statement is also concise, but its purpose differs from the summary statement. This section describes your professional goals and what you hope to gain from your new job if hired. Although most hiring managers prefer to see a summary statement, the objective statement is appropriate for some jobseekers, such as recent graduates or career-changing professionals.
Skills

List: Display your top six to eight relevant skill sets using bullet points and short phrases.

Identify Keywords: If you possess them, emphasize key skills listed in the job description.

Tailor: Analyze the job description and research the company. Then, modify your language and content appropriately.
Work Experience

Position and Employer: List official titles of previous positions, company names, and dates of employment.

Responsibilities: Include three to six bullet points identifying important duties and responsibilities. Begin each line with an action verb and use numbers, percentages, and figures to make this section stronger.
Education

Degrees: List the official name of your degree, the academic institution, and your year of graduation

Additional Training: Include licenses, certificates, career development programs, or other training seminars if they are relevant to the position
Why You Should Use a Resume Builder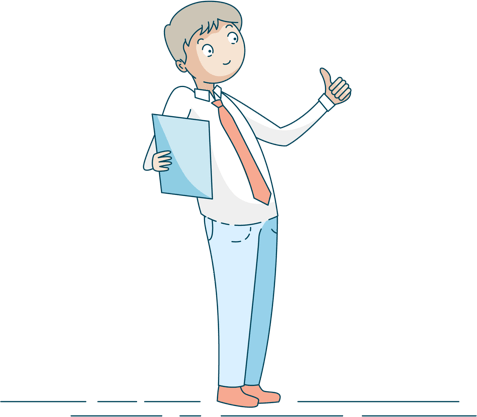 Your resume provides hiring managers with their first impression of you and your professional capabilities, so it is crucial to put a lot of thought into its design and content. Our administrative assistant resume templates help you create the exact resume you want. Our
resume builder
makes creating your document even easier with a simple three-step process:
• Choose your favorite design
• Tell us about yourself
• Download and print your finished document
When you use this convenient resume builder, you also get to enjoy a number of benefits, such as keyword usage examples, writing guidelines for specific industries, and a cover letter builder. Start the process now — use our templates, resume builder, and useful advice to create a winning document.