Administrative Resume Templates: How To Write a Standout Resume
Your Go-To Guide for Crafting a Solid Administrative Resume
Many working professionals share your same goal of progressing into management. One area of management that could complement many skills is administration. The U.S. Bureau of Labor Statistics projects
job openings
in the field of administrative service managers to grow faster than the market average through 2026 due to both the creation of new positions and current administrators retiring. If you want to be in the best position to fill one of these openings, you need to have every resource at your disposal.
Once such resource is a well-composed resume. There are plenty of templates out there that may show you how to write a resume, but most of them offer only general guidance. The
administrative resume templates
shown here, however, fit either a particular company or incorporate the latest best practices in resume writing.
Why Use Administrative Resume Templates?
Your preparation for writing a resume is better spent contemplating the unique aspect of the administrative job you are applying for rather than trying come up with a resume format on your own. The administrative resume templates provided here have done the formatting work for you; all you need to do is pick the one that best suits either your current career situation or the unique elements of the company you are seeking employment with. Not only does having a template allow you to devote your creative thoughts to your resume's content, but it also offers distinct advantages, such as:

Guidance in structuring your resume's content

Examples of information your resume can include

A resource to compare with your completed document
Changing Careers Administrative Resume Templates
Administrative skills are valued because they often apply to multiple industries. Thus, you may be applying for an administrative role in a completely new service sector. In this case, you may want to consult a
functional resume template.
This format places an added emphasis on your skills and qualifications rather than your work history, indicating your readiness for the role despite a lack of industry-specific knowledge.
Combination Administrative Resume Templates
You may not want to completely gloss over your previous work experience as it has played a role in turning you into the professional you are today. Fortunately, administrative resume templates are available that are both functional and chronological, dedicating equal space to sharing your skill set as well as your relevant work history. These
combination templates
will appease those hiring managers who count experience among your many qualifications.
Professional Administrative Resume Templates
A fair amount of thought should go into selecting your resume's format. That said, you do not want to overthink it. Sometimes, a
classic professional style
works best. It eliminates images, background colors, and other design elements and instead focuses exclusively on content. If you believe the company you are applying with values who you are and what you've done over your creative skills, this is the format for you.
Modern Administrative Resume Templates
If you are applying for a role in a high-tech industry that values analytical thinking as much as past experience, the
modern administrative resume templates
shown here will be of a great benefit to you. They allow you to show prospective employers (through advanced design elements) that you have acquired technical knowledge and expertise that will serve you well as an administrator.
Contemporary Administrative Resume Templates
Many use the words "modern" and "contemporary" interchangeably, yet in terms of resume writing,
contemporary administrative resume templates
focus on a unique resume style. With information sectioned into columns, these read almost like newsletters, utilizing headers to draw a reader's attention to the document's most valuable information. This format may be ideal when applying for ultra-competitive positions where resume volumes only give recruiters a short time to review yours.
What To Say in Your Resume
Of the many resources that you will inevitably study as you prepare to write your resume (including the administrative resume templates as well as the
other tools
we offer), the most valuable are those that stress the simplicity of your message. Even though resume styles and formatting has changed over the years, the content employers value has remained the same (namely, your contact information, your skills and experience, and your educational background). You should avoid any reference materials that direct you away from these areas. Rather than coming up with new ways to try and present yourself, optimize the content in each listed area using the following tips:
Contact Information

While you would want to list any professional credentials you hold, do not list academic designations (e.g., "BS" or "MBA") here

Only list points of contact where recruiters can easily reach you

If you do not feel comfortable listing your home address, the city and state in which you reside will do
Summary

State that your objective is to advance into an administrative role in this section as it displays self-confidence

Share only the high-levels details of your most important skills and accomplishments here

Word your content in a way that denotes the value you can bring to an organization
Skills

Management, communication, and delegation skills are all utilized in administrative roles. Emphasize soft skills such as these here.

List your familiarity with a job's regulatory standards or (if you are not yet familiar with them) external auditing processes

Do not six to eight bullet points in this section
Work Experience

Detailed metrics are vital when describing your past work achievements. In fact, USA Today lists them among their five most important elements to include when writing a resume.

If your work history is devoid of formal leadership roles, list situations where you were the leader of a project or team

Do not go back further than 20 years when listing your work history unless you spent all of that time with one company
Education

List professional certifications ahead of your scholastic achievements (with details of the accrediting bodies that you earned them through)

Only include information for schools from which you matriculated

High school graduation details are typically not required when applying for management positions
Why You Should Use a Resume Builder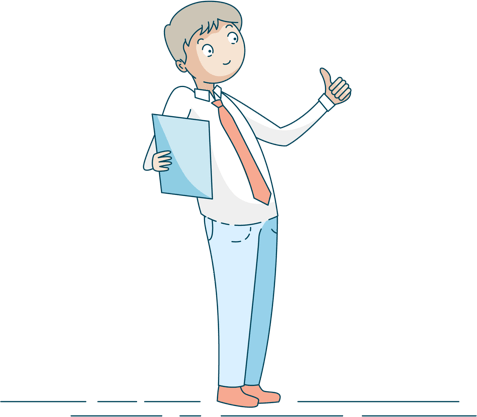 Resume builder tools can serve as the perfect complement to the administrative resume templates provided here. They instruct you on how to optimize the content that the templates call for. Yet our
resume builder
does so much more than that. It offers assistance such as:
• Instructions on how to modify a single resume to fit multiple job openings
• Guidance in creating secondary materials like resume cover letters
• Grammar checking tools to ensure your documents are free of errors
• Forecasted interview questions based on the specific job that you are applying for
All you need to do is enter some basic information related to your skills, experience, and career ambitions, and our resume builder can help you in choosing the right resume format and content suggestions. All of this added support should have you feeling confident that your resume will surely open doors to new administrative opportunities.