Artist Resume Templates: How To Write a Standout Resume
Your Go-To Guide for Crafting a Solid Artist Resume
Today's competitive job market requires a stellar resume to gain a job interview. Your document needs to look professional and include as much relevant information as you can pack into it. We have artist resume templates you can look at to get started, but there are more tools at your disposal on our site.
Our
resume builder
is a great place to start for your resume needs. While you focus on providing accurate and detailed information, we focus on organizing that information in a professional and easy-to-read way. In case you're not convinced, let's look at why resume templates are so useful.
Why Use Artist Resume Templates?
What good are artist resume templates, anyway? These templates showcase what is common in your field when it comes to format and the kind of information included. You also get these benefits when using our highly rated templates:

Formatting tips

Time savings

Proven results

Multiple fonts

Color options
Everything in our template has one goal: getting you hired! We realize that most recruiters spend about six seconds looking at resumes, so we've designed ours to grab attention quickly. The templates we offer are also designed to work with all the common document formats, such as
Google Docs
, Photoshop, and LaTeX.
Clean Artist Resume Templates
When you can't decide on a style, then go for something clean and simple. "Less is more" works in resumes as it does in the art world. Display all your information chronologically in an easy-to-read way that aims to entice a recruiter to continue reading after his or her original scan. See more of our artist resume templates as examples of this and other styles.
One-Page Artist Resume Templates
One-page resumes are more often read than two-page ones. Even if you have a lot of information to include, our one-page resume templates will help you reduce to the essentials. A good rule of thumb is if you have more than 10 years of experience, then you're allowed to use a two-page resume. Otherwise,
here are some tips
to help you cut your resume down to size.
Internship Artist Resume Templates
Internships are a great way to get experience and are often available while you're still in school. The Muse looks at how
interning at a startup
gives a student a boost later in his or her career, but any kind of internship is better than no internship at all. Artist resume templates can get you started, and then you can choose your style and work from there.
Creative Artist Resume Templates
You decided to pursue art as a career for a reason, so use your resume to showcase your creative side. Creative resume templates take the standard resume format and show you how you can twist it a little without sacrificing professionalism. Here are
43 tips that can make your resume
more interesting and creative.
Contemporary Artist Resume Templates
Some of our artist resume templates fit in the contemporary category, which is what you should choose if applying for jobs as a contemporary artist. While most of the information necessary for a good resume has remained constant through time, there are some modifications that set apart traditional resumes from contemporary ones, such as new layouts and the use of bold colors and fonts.
What To Say in Your Resume
Every resume has a few key parts that an employer looks for. Although we've
designed our templates
and resume builder to hit all these important parts, you should always double check your document before sending it to a prospective employer.
Contact Information

Make sure everything is accurate and professional. One mistyped number could mean you won't receive a phone call because an employer couldn't reach you.

List a professional email. If your email address is too silly or work inappropriate, that may disqualify you for consideration from the start.
Summary

Decide if you will use a summary statement or an objective statement. Each one is a little different.

Summary: A summary statement talks about you, what you've done and what you can do. It should be short and to the point with plenty of action words.

Objective: An objective statement states your intentions when seeking this job. Focus on what you can do for the company, not what you want them to do for you.
Skills

Use a bullet style list for your skills, and keep each one short. Employers often don't read long skills.

Look through the job description for desired skills. Include any of these at the top of your skills list, but don't include anything that isn't true.
Work Experience

Use approximately five to eight bullet points for each job. This allows you to be thorough in listing your experience without becoming too wordy.

Whether you list only the years or the months and years for your past employment, be consistent in your entire resume. Inconsistency links with a lack of professionalism in the mind of a recruiter.

Look at our artist resume templates to get an idea of what kind of experience to list. You should also check the job posting closely as it can contain keywords you should use.
Education

Always start with your current degree, even if it is in progress. Put your expected graduation date if you are still going to school.

Only include high school if you have not attended a college or university. Once you begin your post-high-school education, high school becomes irrelevant.
Why You Should Use a Resume Builder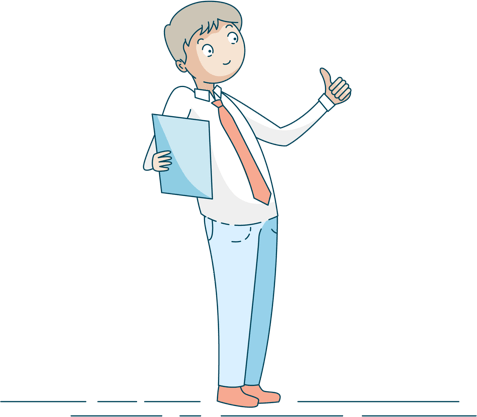 After looking at plenty of artist resume templates, it is time to start building your resume. Our
popular resume builder
is a great place to begin. It not only gives you many formats to choose from, but it comes with a variety of other benefits. These include the following:
• Easy to use
• Simple to edit for multiple jobs
• Unlimited access
• Unlimited resumes
• Helpful cover letter assistance
It's easy to get started and requires no technical knowledge. Simply choose from our professional templates and answer a few questions about yourself, and the resume builder does the rest. Any time you use a resume builder, double check everything before finalizing your document and sending it out.