Athletic Resume Templates: How To Write a Stand-Out Resume
Your Go-To Guide for Crafting a Solid Athletic Resume
You can control all of the hard work and effort that goes into becoming a professional athlete. What you cannot control is the job outlook of this profession. While the U.S. Bureau of Labor Statistics states that the percentage of
future growth
for athletic job openings is likely to keep pace with that of other careers, it also recognizes that the actual number of such openings is likely to be very small. Thus, if you hope to sign on with an athletic club or organization, you are going to need all the help you can get.
A strong resume offers such help. Even as an athlete, you can benefit from a document that quickly and concisely conveys your career achievements. The several different
athletic resume templates
given here can guide you through the process of creating your own effective employment reference document.
Why Use Athletic Resume Templates?
You may think that using a template takes away from your ability to stand out from other applicants. Remember, however, that your resume's content is what makes you unique, not its format. Athletic resume templates offer a number of benefits over trying to come up with an effective format on your own, such as:

Guidance: Resume templates give you a clear picture of what employers are expecting in such a document

Variety: Having a range of template styles to choose from allows you to customize your document without losing its effectiveness

Inspiration: A template can offer you ideas if you are struggling to come up with content on your own
One-Page Athletic Resume Templates
The online career resource center The Muse stresses the importance of limiting your resume to
a single page.
There are several
one-page athletic resume templates
designed to do just that. A common mistake that many make when writing resumes is to overload them with information. These templates will demonstrate what information is the most important, and how to condense without hindering its significance.
Popular Athletic Resume Templates
While experts often stress the importance of keeping resumes simple, lately more and more people are opting to include visuals. Because of this, infographic-style resumes have become much more popular. An
infographic template
will show you how to incorporate visuals into a resume through the use of graphs, charts, and images. This presents information in a way that is easy to follow and succeeds at engaging a reader's attention.
Basic and Simple Athletic Resume Templates
The style of your resume template should match the type of job you are applying for or organization you are applying with. Yet if you are unsure, you typically cannot go wrong using
basic and simple athletic resume templates.
These offer a simple organizational format that is appropriate in almost any situation. Plus, they leave room for optional secondary elements, such as a hint of color for a more customized feel.
Clean Athletic Resume Templates
Professional organizations that experience high turnover tend to focus more on the information in your resume than a particular format. In this case, a classic or
clean format
may serve you best in that its design emphasizes readability, balancing type and whitespace in a way that avoids drawing a reader's attention away from the content.
Modern Athletic Resume Templates
If the job you are seeking requires comprehensive responsibilities (e.g., performance, training, mentoring, managing), you should consider using
modern athletic resume templates
when creating your document. These not only demonstrate your skills and achievements, but they also imply a familiarity with technology as well as a progressive mindset that shows you as being adaptable and willing to accept change.
What To Say in Your Resume
Different styles of athletic resume templates will present your information in various ways. However, the content that each will prompt you to include is almost universally the same. That is not only true with styles, but different types of jobs, as well. Whether you are seeking a position as a competitor, coach, trainer, or consultant, employers want to know the same basic things:

• What are your skills?
• What experience have you had?
• What is your educational background?
• Where can we contact you?

Each of the resume templates that you review will direct you to follow a similar sequence when sharing this information. You can see this sequence below, along with advice on what sort of information to include in each:
Contact Information

State your first and last name here, avoiding nicknames even if that is what you commonly answer to.

Only list the city and state in which you live if you are uncomfortable providing your home address.

List the numbers and email addresses that are the best to contact you. Use only professional email addresses.
Summary

Keep this section brief (no longer than three sentences or no more than three bullet points).

Share high-level details of your most important skills and experience here, stated in a way that shows how they can bring value to the reader's organization.

Only list an objective to your job search if you are looking to progress into a managerial or other type of leadership position.
Skills

List those skills that are most applicable to the position you are applying for first.

Include a mix of specific qualifications (unique to the sport the position is in) and soft skills (general skills applicable to several different situations).

Do not exceed six to eight bullet points in this section
Work Experience

Previous experience should be applicable to the job you are applying for. That can include participation in a different sport but in a similar position (e.g., applying for a softball coach opening after having coached baseball).

Include detailed metrics when listing past achievements, such as win-loss records, competition times, and training data.

Do not embellish your information. Your references should be able to verify everything you list.
Education

Accomplishments while competing for a school should go in the "Work Experience" section.

Only list the highest degree program you completed.

Do not include details about your high school education (unless required by a listing).
Why You Should Use a Resume Builder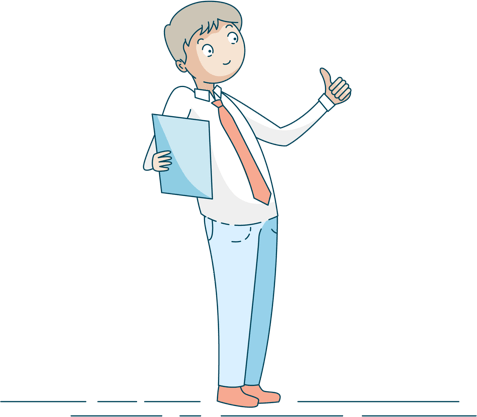 Even if you are an expert graphic designer, you may not want to format your own resume. Perhaps resumes aren't your forte, or maybe you would rather focus your energy on other parts of your job search. While graphic design resume templates are an excellent starting point, a
resume builder
may be able to provide you with even more help.
• Provides writing tips as you go
• Built-in designs to make your resume look more professional
• Use templates and writing tips to include a cover letter
• Post your resume online and easily email prospective employers
• Analytics to help you see how your resume is performing