Bartender Resume Templates: How To Write a Standout Resume
Your Go-To Guide for Crafting a Solid Bartender Resume
Imagine spending the evening dressed in comfortable clothes, enjoying music, meeting new people, and getting paid to do it. That's exactly what bartenders do. Couple the fun environment with the fact that
bartending jobs are growing at a slower-than-average rate
, and it's easy to see why the job market can be so competitive.
Whether you hope to work in a casual atmosphere or an upscale establishment, a well-designed resume that provides a detailed look at your skills and experience will help you get your foot in the door. This article will help you create your resume by providing writing tips and
bartender resume templates
.
Why Use Bartender Resume Templates?
If you don't have the time or expertise to create your resume from scratch, don't worry. Our bartender resume templates are high quality and professional. You may have heard that you should not use resume templates to apply to jobs, but nothing could be further from the truth. Using a resume template offers a wide variety of benefits:

Gives the look of a professional resume even if you do not have experience in resume design

Allows you to focus on adding excellent content instead of worrying about fonts and other design elements

Provides guidance about the type of information to include as you go along

Creates an organized look that grabs the reader's attention right away
Creative Bartender Resume Templates
Themed bars are all the rage right now. From video games to unicorns, these bars are nothing short of creative. Your resume should match that creativity.
Creative resume templates
allow you to add colors, columns, extra information, headers, or even pictures. They are still well organized, which means the hiring manager will easily find your information while seeing a splash of your personality.
Tried-and-True Bartender Resume Templates
As technology advances, some hiring managers are using application tracking systems to weed out unqualified applicants before they even see the resume. Luckily, you can choose
ATS bartender resume templates
. These templates ensure your resume functions correctly in the system without forsaking your information. These types of resumes avoid images, tables, columns, and anything else that could confuse the system.
Basic and Simple Bartender Resume Templates
Are you fresh out of bartending school? If you are applying to a smaller bar to gain experience,
basic bartender resume templates
are the most logical choice. Basic templates make it easy for you to update your resume and easy for the reader to find the information he or she needs. They are also the most printer-friendly resumes. These templates use font and line-based design elements to add interest.
Modern Bartender Resume Templates
If you have an interest in working in an upscale establishment that caters to a sophisticated crowd, consider using a modern resume template.
Modern templates
look sleek and smooth. They include basic information such as your work experience and contact information, but they have another element, too. Hiring managers for upscale environments often search for employees online, which means it is appropriate to add social media, such as LinkedIn, to your resume.
Functional Bartender Resume Templates
Use
functional bartender resume templates
if you have work experience that includes employment gaps or if you are transitioning into bartending from a different industry. Functional templates do not use the chronological order the way traditional templates do. Because they do not include a detailed employment history, the hiring manager will focus on what you can do rather than when you were working.
What To Say in Your Resume
Did you know that the average hiring manager only looks at your resume for
six seconds
? If yours has information overload on it, the person reading it may not find the information he or she needs right away and could skip over it altogether. As you use these bartender resume templates to create your document, remember these tips and tricks.
Contact Information

Avoid using your full address when writing your resume. Including a city and state is sufficient.

Use a slightly larger font for your name. This adds a bit of visual interest while drawing the reader's attention.

Always use a professional email address. Your voicemail message should also sound professional.

Include links to social media or blogs only if they are relevant, demonstrating your knowledge or experience.
Education

If you do not yet have a lot of experience, make this section more prominent than the work experience section.

Avoid listing your high school information or your college G.P.A. The exceptions are for when you only attended high school or you are a recent college graduate.

Provide the name and location of your school.

Tell readers when you were in school by providing the month and year you started and the month and year you graduated.
Skills

Use the same phrasing that the company used in its job ad. For example, if the company says it wants "strong leadership skills," you must use the phrase exactly.

Create a list of between four and six bullet points that displays both quantitative and qualitative skills.

Put the most relevant skills at the top, and then work your way down.
Summary

Write a summary statement if you have plenty of experience as a bartender. Focus the paragraph on listing your most desirable skills and experience.

Craft an objective statement if you are a new graduate without much experience. This paragraph should describe what you hope to gain from the job.
Work Experience

Provide your job title, the name of the company, its location and the dates you worked for every entry

Create a list of between three and five bullet points for each entry, and use them to describe what you did at your job

Include facts and figures to show how you helped to improve the previous companies you worked for
Why You Should Use a Resume Builder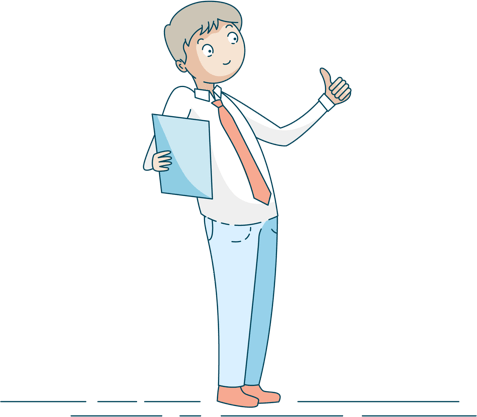 Don't worry if you don't feel ready to create your resume from scratch. Our
bartender resume templates
can help you create your resume and get back to your job hunt quickly. Here are some other benefits:
• A resume builder makes it easier for you to email prospective employers
• The built-in formatting design makes your resume look professional and interesting
• You can use analytics to determine how often people are viewing and downloading your resume
• You can compare your resume to samples to see where you could improve
• It is easy to find handy writing tips that will help you if you get stuck on a section along the way