Blank Resume Templates To Land the Job
Compelling Resume Styles Ideal for Your Career
The first step to securing a new job is having an exemplary resume that utilizes an eye-catching format and showcases your top skills, accomplishments, and work experience. Employers look at your resume to not only learn about your qualifications, but also to see if you possess certain qualities important to the position, such as clear communication, attention to detail, and organization.
Display such qualities and emphasize your professional strengths when you follow our resume writing advice, compare your document to our
industry-specific examples,
and build your resume using one of our blank resume templates. Our great selection of
templates
come in a variety of formats and designs to help you construct a notable resume that stands out and increases your chances of landing a new position.
Why Use Blank Resume Templates?
There are many ways you can
make your resume stronger.
However, before you do that, it is best to start at the beginning by choosing the best format and layout upon which to build your document. We offer a great selection of blank resume templates so you can choose the best design to use to display your content. On top of that, our templates provide the following:

Convenience: We've already done the hard part so you can save time and energy.

A learning experience: Discover what information to include and what relevant keywords to use.

Direction: Our advice and examples will guide you every step of the way.
Creative Blank Resume Templates
Are you pursuing work in a creative field, such as marketing, fashion, or graphic design? If so, one of our
creative
blank resume templates may be right for you. With original layouts, innovative pops of color, and relevant graphics, these templates can help you construct a document that piques the interest of employers and is sure to earn you an interview.
One-Page Blank Resume Templates
If you work in a conservative industry, are an entry-level applicant, or have little relevant experience, our
one-page
resume templates are an excellent option. These templates use all the best formatting tricks, from bullet points to font types and sizes, to ensure your best qualifications fit on a single page without a cluttered or overwhelming appearance.
Basic and Simple Blank Resume Templates
Far from boring, our
basic and simple
blank resume templates use classic layouts that hold universal appeal, which makes them excellent options if you are applying to different types of positions. Plenty of appealing white space, professional font types and sizes, and vertical lines ensure your document is both easy to make and easy to read.
Clean Blank Resume Templates
A touch fancier than basic blank resume templates but still utilizing simple formats, our
clean
templates give your resume a current look while showcasing your skills and experience clearly. Appropriate amounts of white space, minimal coloring, and modern fonts make these templates popular among both jobseekers and hiring managers across a number of industries.
Modern Blank Resume Templates
Use our
modern
blank templates to create a resume that shows you are a progressive job applicant. Simple but elegant color schemes, trendy fonts, bullet points, and white space draw hiring managers in and allow them to easily skim through your document. If you are applying to modern startups or high-tech jobs, these templates are for you.
What To Say in Your Resume
Deciding which of our blank resume templates you prefer is the fun part—now it's time to decide what information to include in your document. While it may seem challenging to decide which skills, accomplishments, and experience to emphasize, following expert
resume writing tips
makes this process much easier. Before you send your resume to potential employers, make sure it contains the following:
Contact Information

Official Name: Include your full first and last name at the very top of your document.

Email Address: List an email address that is appropriate for the workplace.

Telephone Number: List a home or cellular phone number that has a professional voicemail greeting.

Mailing Address: Rather than including your full street address, simply include your city and state.

URLs: Feel free to put the links to your website, blog, LinkedIn profile, or social media contacts, if they are relevant to the job.
Summary

Summary Statement: This concise paragraph emphasizes your value as a candidate for the open position. It should illustrate how your experience, accomplishments, and hard and soft skills will benefit the employer.

Objective Statement: This paragraph should also be succinct. It conveys your professional goals and what you hope to gain from the position. While most employers want to see a summary statement on a resume, the objective statement is still appropriate for some jobseekers, such as recent graduates or those who are changing careers.
Skills

List: Use bullet points and short phrases to describe your skill sets so hiring managers can easily scan this section. Include six to eight of your top relevant proficiencies.

Adapt: Tailor your language so it reflects the company culture and voice. Include in this section any important keywords that you find in the job description so it will catch the attention of employers.
Work Experience

Position Specifics: List the title of the position, the dates of your employment, and the name and location of the company.

Duties and Responsibilities: Use bullet points and action words as you list your main duties and responsibilities to grab and hold reader interest.
Education

Academics: List each degree you earned, the school from where you obtained it, and your graduation date.

Additional Training: Include other relevant training, such as certification or licensure programs or career development classes.
Why You Should Use a Resume Builder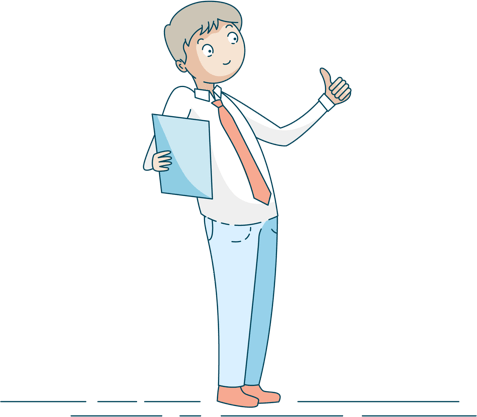 Job hunting is challenging enough without an uninspiring resume compounding your stress. Our blank resume templates help you create a stellar document worthy of hiring managers' attention. For even more help, check out our easy-to-use
resume builder.
All you have to do is complete three simple steps:
* Browse our popular designs and choose your favorite.
* Tell us about your goals and professional attributes.
* Download your finished document and start sending it to potential employers.
Once you allow our resume builder to assist you in your resume writing process, you gain access to a variety of benefits, including the following:
* A cover letter builder so you can properly introduce yourself to hiring managers
* Numerous examples and tips specific to your industry
* Suggestions on career-specific keywords to include and how best to use them
Use our professional templates and resume builder today to start your job search with confidence.