Bookkeeping Resume Templates: How To Write a Standout Resume
Your Go-To Guide for Crafting A Solid Bookkeeping Resume
Having a professional and well-written resume is a crucial first step when applying for new employment in a competitive job market. It provides employers with their first impression of you, and because hiring managers may receive dozens or even hundreds of applications and resumes for a given position, your resume needs to be as strong as possible to bring you one step closer to landing the job.
Resume writing is no simple task. If you are struggling to determine the best resume design, format, and content for your specific qualifications and industry, take a look at our exceptional bookkeeping resume templates. We offer a wide selection of
resume templates
as well as
industry-specific examples
to help you create a document that is both impressive and appropriate for your field. Read on for invaluable tips on how to make your document a knockout.
Why Use Bookkeeping Resume Templates?
The
Bureau of Labor Statistics
predicts that the bookkeeping industry will see little to no job growth through 2026. However, recent graduates and career-changing professionals enter the field every year, which means that competition may continue to increase as time goes on. To stay ahead of the pack, you need an exceptional resume that makes employers want you over all other applicants for the job.
Our bookkeeping resume templates can help you get there. They ensure consistency and attractiveness by taking into consideration everything from formatting to fonts. On top of that, they provide you with the following:

Convenience

Focus

Encouragement

A learning experience
Check out our templates today to get started.
Modern Bookkeeping Resume Templates
If you want to stick with a traditional format but add a dash of creativity to your document, consider our
modern resume templates.
They focus on modern fonts and elegant color palettes while maintaining streamlined and applicant tracking system or ATS-friendly formats that are easy to read. Turn to these templates to create an attractive and professional resume that stands out without going overboard.
One-Page Bookkeeping Resume Templates
Want to keep your resume to one page? Though it may seem challenging, it's possible. Our
one-page
bookkeeping resume templates utilize organized and creative formats. They work with fonts, margins, and bullet points to ensure you can fit your top qualifications on a single page without sacrificing important information or visually appealing white space.
Popular Bookkeeping Resume Templates
Take a look at our
proven and popular templates
to find the perfect option for your experience level, industry, purpose, and other professional needs. Our best templates library contains the most popular bookkeeping resume templates and will teach you what options are most suitable for you as well as provide you with a number of options to choose from.
Contemporary Bookkeeping Resume Templates
Use our
contemporary resume templates
to bring some creativity to your industry. They use bullet points, short sentences, creative colors, and columns to present your professional attributes in a layout that reflects a newsletter or flyer. If you want your resume to have an attention-grabbing modern edge to it to help you stand out among other applicants, these templates are for you.
Basic and Simple Bookkeeping Resume Templates
Play it safe without putting hiring managers to sleep with our
basic and simple
bookkeeping resume templates. These are great options if you want a resume that is easy to make, read, and print. Their simplicity makes them universally appealing, and our vast selection of designs and formats allow you to pick the style you find most attractive.
What To Say in Your Resume
Once you choose your favorite option among our many bookkeeping resume templates, it is time to determine what to include and exclude in your document. These
resume writing tips
can help you perfect your resume. Additionally, double check your document as you construct it to make sure it contains the following:
Contact Information

Name: Position your full name at the top of your document.

Addresses: Use a professional email address. You do not have to list your mailing address, but you may include your city and state if you want.

Telephone Number: List your most accessible phone number, such as your mobile, and make sure your voicemail greeting is appropriate.

Additional URLs: Include other professional URL's, such as an updated LinkedIn profile or relevant blog or website if you have one.
Summary/Objective Statement

Summary Statement: This section concisely illustrates how your professional experience and skills will benefit your employer. The information in this section should be completely relevant to the job at hand to pique the interest of hiring managers.

Objective Statement: The objective statement focuses less on how you will help your next employer and more on what you hope to achieve from your next job. While most professionals now use a summary statement, the objective statement is still appropriate for some jobseekers, such as recent graduates.
Skills

List: Use short phrases and bullet points to keep this section succinct.

Relevant Skill Sets: Identify your most important hard and soft skills applicable to the job at hand.

Job Keywords: Scan the job listing for key phrases and words. Write these skills word-for-word to pass Applicant Tracking Systems and stand out in hiring managers' minds.
Work Experience

Job Specifics: Include the title of your position, the dates you worked, and the name of the company.

Responsibilities and Duties: List your top responsibilities. Be thorough and avoid repetition to help hiring managers envision your previous role.

Action words: Begin every line with a dynamic action verb to make descriptions more impressive.

Accomplishments: Illuminate special achievements and use numbers and percentages as often as possible to paint a better picture in employers' minds.
Education

Academics: List post-secondary education in reverse chronological order, including the degree title and name and location of the academic institution.

Professional Training: Feel free to briefly write about relevant professional training programs, courses, and seminars.
Why You Should Use a Resume Builder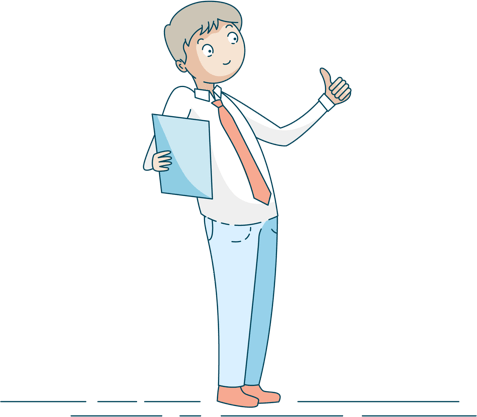 Crafting a standout resume requires time and dedication, but our bookkeeping resume templates help simplify the process so you spend less time constructing your document and more time sending it with applications to potential employers. On top of that, our convenient
resume builder
provides you with detailed assistance with customizing a professional and persuasive document. Use this useful tool to gain access to the following:
• Writing tips and examples specific to your industry
• A vast selection of templates and formats that you can download easily
• Career-specific keywords and advice on how to use them
• A cover letter builder
Begin your job search with confidence—use our templates and resume builder to create a stellar resume that positions you for exciting new job opportunities.