Caregiver Resume Templates: How To Write a Standout Resume
Your Go-To Guide for Crafting a Solid Caregiver Resume
If you want to get a new job, you have to create a streamlined document that showcases your work experiences and accomplishments. The resume serves as a paper representation of your personality and professional value. A jumbled layout hurts your chances of impressing recruiters. As a caregiver, you need to
create an eye-catching resume
to ensure you set yourself apart from the others in your field, or you could find yourself passed over again and again.
Figuring out the perfect way to format a resume takes practice. Thankfully, you can turn to our caregiver resume templates and writing guidelines to learn more about how to craft a document to be proud of.
Why Use Caregiver Resume Templates?
If you know how to use a word processor, you shouldn't have a problem creating a standout document, right? After all, you should simply write about your professional history to make yourself a clear candidate for a caregiver job. The reality falls short of this notion. Recruiters expect to see your skills and accomplishments after a simple
six-second glance through your resume
, which means you have to use a proven layout.
You'll find many benefits of caregiver resume templates, including

Prompts to help you tailor the document to your industry

Options to ensure you conveniently find something that meets your needs

Guides to explain why certain formats work better than others
Using templates makes it easy for you to get active on the job search.
Chronological Caregiver Resume Templates
Resumes use one of three format types: functional, chronological, or combination. The chronological layout emphasizes work history. It's a great option for someone who has extensive work experience. Documents in this format use
a reverse-chronological order
to discuss past positions. This points out professional growth. If you have years of experience as a caregiver, you may want to use caregiver resume templates with this layout.
Contemporary Caregiver Resume Templates
The industry of home health aides has a crowded pool of jobseekers. With so many people searching for the same job as you, you have to find new ways to make your professional document stand out. Some contemporary resume styles use visual aids to tell the story of your accomplishments, experiences, and skills.
Infographic caregiver resume templates
aren't terribly popular, but such a modern format might work for you, depending on the employer.
Entry-Level Caregiver Resume Templates
Recent graduates and career changers have different resume needs than executive-level jobseekers. If you're applying to a first-time caregiver position, you won't have much related experience. This means you need to use caregiver resume templates that emphasize transferable skills and education rather than experience. Many
entry-level layouts
use white space to make a document look clean and simple.
Creative Caregiver Resume Templates
Creative resume formats
incorporate color, unique layouts, graphics, and embellishments into the design. This type of bold format doesn't work for all professionals. Most caregiver resume templates stay on the side of basic and simple. However, if you want to be the home caregiver for a retired movie editor or another creative-type, he or she may appreciate a document with a bit more personality.
Basic Caregiver Resume Templates
Using a basic format doesn't mean your file will look boring. This layout can still include headers and simple embellishments. If you choose to use
traditional caregiver resume templates
, you'll likely see a lot of black-and-white documents that emphasize readability over finesse. This format works well for anyone applying to a larger, conservative organization.
What To Say in Your Resume
While the big details of your caregiver resume templates are important, you also have to remember to focus on the smaller details. This means thinking about the content you include in each section of your document. Review our
writing best practices
to ensure you share the information that's important.
Contact Information

Make it clear who wrote the resume by showcasing your full name. Consider using a larger font or adding an underline embellishment.

Let the recruiter know where you live. In today's world, including a city and state is sufficient, but you can list your full mailing address if you want.

Ensure the hiring manager knows how to get in touch with you. List a professional email address, up-to-date phone number, and applicable LinkedIn profile.

Start showing off your credentials. If you have a professional designation, such as CNA or LPN, include it after your name.
Summary

Tell the employer about your intentions. This opening statement can showcase what you can do for the company or what you hope to get out of the position.

Use a summary statement if you have related experience. Make sure you point out your most impressive, relevant accomplishments and skills.

Use an objective statement if you have no related experience. This gives you a chance to show employers what you hope to learn through the position.
Skills

Emphasize the knowledge and skills you have that will help you succeed at the job. If you need help coming up with sought-after abilities, read through the job description.

Use bullet points rather than a paragraph to make this section easy to skim. Try to use a short phrase for each skill.
Work Experience

Give a full description of your past work experiences. Discuss position titles, employer names, dates of employment, and accomplishments for each job.

Use three to five bullet points to discuss accomplishments and responsibilities. Try to include metrics whenever possible to make your experience engaging.
Education

Point out the education you have that makes you right for the job. Discuss certifications, college experience, and seminars.

Use a consistent format to discuss any college-level degrees you have. Include degree name, area of study, university attended, and year graduated.
Why You Should Use a Resume Builder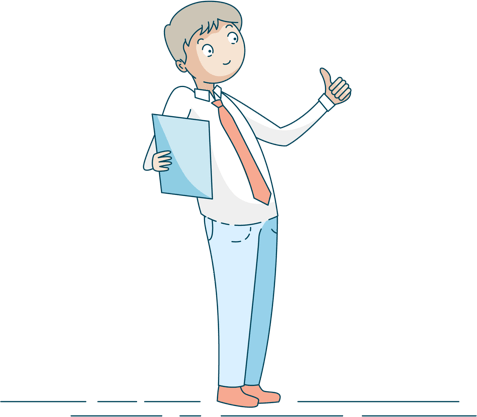 Are you looking for another way you can get ahead of the competition without being a formatting wiz? A resume builder helps you with both design and content to give you a great first draft. You can even make a sample resume and compare it to some of
our successful examples
. You'll see a lot of benefits from this writing tool:
• Gain online access to completed resumes
• Get career-specific tips for resume design and content
• Find help for cover letter writing
• Have easy-to-download documents in many formats
• See advice for industry-tailored jargon and keywords
Whether you decide to use caregiver resume templates or
our resume builder
, you'll feel a lot more confident in your finished product.