Chemist Resume Templates: How To Write a Standout Resume
Your Go-To Guide for Crafting a Solid Chemist Resume
Chemists and materials scientists enjoy lively careers in both the public and private sectors. While the U.S. Bureau of Labor Statistics predicts a 7% growth during the 10-year period leading up to 2026, applicants are likely to meet with stiff competition. If you're getting tired of
running on autopilot
, a new challenge could be just what you need. A strong resume is your ticket to catching the interest of recruiters.
Our chemist resume templates take the guesswork out of deciding how to organize and format your document. You'll learn exactly how to employ the do's and don'ts of resume writing. Our advice and tools ensure that your document is ready for scrutiny by hiring managers and
applicant tracking systems
alike.
Why Use Chemist Resume Templates?
Is there any advantage to using chemist resume templates over a document you've made yourself? Yes! Our system produces resumes that fit unique, individual circumstances. Are you a recent graduate hoping to land your first full-time job? Alternatively, you may have valuable experience you'd like to use in a niche area of your industry. Whatever your goals, we'll help you produce a document that gets results.

Consider some of the benefits of not reinventing the wheel. Our resources can help you accomplish the following objectives:

Attractiveness

Efficiency

Consistency

Readability

Compatibility
Some jobseekers express concern about their resumes looking overly plain. We give you a fully customizable structure, allowing you to choose the fonts, colors, and layout that best suit you.
With Cover Letter Chemist Resume Templates
Most open positions require jobseekers to submit a cover letter. The "with cover letter" format, therefore, works well for companies that ask for your two main documents together. Keeping your introduction brief increases the chances that the recipient will read your entire piece. Our chemist resume templates boost your interviewing prospects by allowing you to tailor your piece to the culture of the company you're applying with.
Two-Page Chemist Resume Templates
Those who possess more than 10 years of professional experience may choose to include a second page of content. Our chemist resume templates ensure that each section appears where it is most effective. This format works well for chronological, functional, and combination resumes. If you're applying for a position in academia, your long-form document is likely nothing out of the ordinary. Our system contributes to consistent formatting on both pages.
Clean Chemist Resume Templates
Sometimes, simple is best. Why? Think of how many applications hiring managers and recruiters have to sift through. The more clean and readable your document is, the more likely others will understand it at first glance. This style works especially well for traditional organizations, such as government agencies. Within the clean category are several chemist resume templates you can use to draw attention to different aspects of your content.
Changing Careers Chemist Resume Templates
It can be tricky to present a seemingly irrelevant work history to a potential employer. However, the good news is that
shifting gears is possible
. This format gives you the power to emphasize skills over chronology. The layout helps readers see your potential. It can persuade hiring managers to give you the chance for a position that you qualify for despite lacking relevant experience.
Internship Chemist Resume Templates
Are you looking for some real-world experience to complement your time in the classroom? Why not, then, tailor your resume to short-term student or junior-level opportunities? Such a position may form the bridge you need to eventually move into a professional role. Internships, however, aren't only for current college students and recent graduates. Some pursue
returnships
to ease back into working after taking a long break.
What To Say in Your Resume
Good content
is just as important as clean formatting for making a positive impression. This section provides tips for each category of your resume. Use it as a checklist while you develop your piece from one of our chemist resume templates.
Contact Information

List credentials along with your full name, but only if they are professional designations.

Personal email addresses work best with resumes. Do not use a business email address unless you're the company owner.

Feel free to include hyperlinks to relevant places on the web, such as an online portfolio, resume, or profile.

Including a mailing address is optional. For many positions, listing your city and state will suffice.
Summary

Create a summary about your top skills and abilities that someone can read in approximately 30 seconds

Use engaging language to encourage the reader to continue reviewing your resume

Mention important soft skills and qualities that are not easily perceived by reading other sections

Only write a standalone objective statement if it adds value to your resume, such as when introducing a major career change.
Skills

Although you may possess many skills, list the most valuable ones for the types of positions you're applying for.

Consider including your level of proficiency (i.e. intermediate, advanced, or expert) for each element. Add details for clarity wherever you need to.

Compare your terms to those common in job ads. Try to match your skills to the exact keywords employers are using in their posts.

Avoid buzzwords; be specific about what you know to sell your value to the hiring manager.
Work Experience

For each job that you've held, list the organization name and the months and years you worked there. Adding locations makes some resumes more interesting.

List positions in chronological order, especially if you've progressively taken on more responsibility throughout your career.

If you're currently employed, use present tense verbs. For positions you've left, use past tense.

Organize your duties and accomplishments using bullet points.
Education

Posting your university graduation date is optional. Those who finished college years ago may simply list the degree and institution.

Include your GPA only if you've recently graduated. Feel free to include honors such as summa cum laude even if you finished your university training years ago.

If you completed coursework at one institution, then applied those credits towards a degree at another, it's okay to list just the school from which you graduated.

Order continuing education and development courses by date. If you're currently enrolled in a program, list it at the top with an approximate completion date.
Why You Should Use a Resume Builder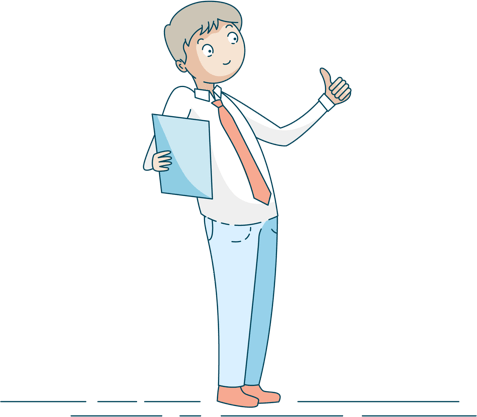 A resume builder provides distinct advantages to the jobseeker. It works as a sort of "wizard," guiding you through developing each section of your document. This ensures that you don't accidentally leave anything important out of your resume. You don't need to know about programming websites or even page layout to use it. Our system additionally performs a check that will notify you of common errors.
Numerous applicants have improved their resumes and landed their dream jobs thanks to our
resume builder
. Are you ready to pursue new opportunities and optimize your skills in a fulfilling position? Jump start your interviewing prospects with our chemist resume templates.