Child Actor Resume Templates: How To Write a Standout Resume
Your Go-To Guide for Crafting a Solid Child Actor Resume
If you are looking for child actor jobs, you know that it can be a difficult field to break into. There are always many competing candidates for any opening. The key to success is to catch the attention of producers. Stand out from the crowd and get the chance to audition with a strong and effective resume.
Still, creating a resume that will impress readers is not easy. There are many expectations you need to meet and standards you need to fulfill. Child actor resume templates help you keep all these complicated requirements straight. Use this guide to find the
best resume templates
so you can create the best resume possible.
Why Use Child Actor Resume Templates?
Resume templates go a long way toward improving your resume. You need to understand the
high expectations
for this important document so you can fulfill them perfectly. Because the bar is so high, you cannot afford to put together a subpar resume. These are some of the helpful ways child actor resume templates can benefit you:

Give you confidence in your writing and application

Reduce the chance that you fall into common formatting pitfalls

Inspire your writing so you know what content to include

Reduce the time and effort required to make a standout resume

Provide guidance for creating each individual section of the resume
One Page Child Actor Resume Templates
The most effective resumes are usually the ones that are short. It is highly recommended that your resume be no longer than a single page. While it is acceptable to use more pages if there are more than 10 years of working experience on the resume, this is nearly impossible for child actors. Take a look at
one-page resume templates
to learn more about the length requirements and expectations.
Basic and Simple Child Actor Resume Templates
Even though writing a resume for a child actor may require nontraditional approaches, you need to make sure the document is still simple and straightforward. Ensuring the resume is not cluttered or disorganized is important for its success. You can use basic and simple child actor resume templates to see some of the best organizational writing techniques demonstrated.
Creative Child Actor Resume Templates
A creative resume can make a big difference. This is especially true in the entertainment field. Of course, resume standards need to be upheld, and creativity should never get in the way of that. If you want to create this kind of resume, it is best to review
creative
child actor resume templates to learn how to strike this delicate balance effectively.
Modern Child Actor Resume Templates
It is common for employers to use a computer to screen candidates. This means there is a way you can write that can improve your chances of making through this automatic screening process.
Modern resume templates
demonstrate and explain which writing techniques are especially beneficial for a contemporary job application that may take advantage of modern technology.
Professional Child Actor Resume Templates
Even though you are writing a resume for a child actor, that is no reason the resume should not be professional. However, it can be a uniquely difficult challenge to emphasize professionalism for children. The best way to approach this task is to take a look at professional child actor resume templates and see the strategies that make a resume professional.
What To Say in Your Resume
While the formatting and style of the resume you create is vital, the most important aspect that you need to keep in mind is the content. There are many
rules
for what you can say in your resume. Learn what they are and follow child actor resume templates to make your resume as strong as possible, including all the necessary sections.
Contact Information

Begin your resume with your contact information. You should include your mailing address, full name, phone number, and email address.

Keep this information brief or format the text to be small. You do not want to distract the reader.

Remember that your email address needs to be professional and respectable.
Summary

The summary should be three sentences or bullet points long.

Summarize information from throughout the rest of your resume. You should mention significant work experience and skills.

Remember that the purpose of the summary is to hook the reader and guide them into the skills section.
Skills

This section should be a lightweight bullet list. It should be possible to scan all the information in only a few seconds.

Each bullet points should be a single word or a short phrase.

Aim for about eight skills in this section. Make sure you have no fewer than four.

It is a good idea to include skills mentioned in the job posting.
Work Experience

The work experience section is the most important, so it should be the longest and strongest section.

List previous working opportunities, starting with the most recent and going backwards from there.

Include five to eight bullet points for each position in the past. Every bullet point needs to begin with a strong action verb.

If the child actor is currently working, use present tense for the job, but past tense for all others.
Education

Only mention education that is directly related to the position, such as acting school. General education is usually not necessary for child actors.

Generally, grades are not supposed to be on the resume, but certain employers may request them.

This section can also include any awards or recognitions to help sell the candidate.
Why You Should Use a Resume Builder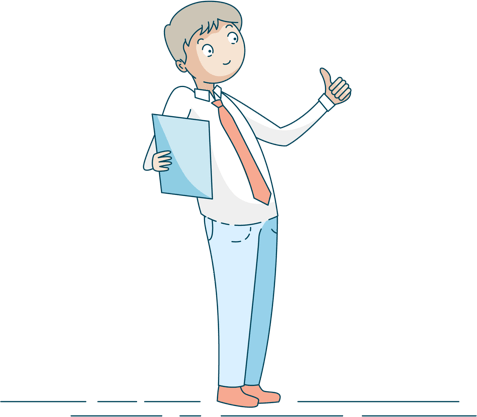 If you are still unsure of how to start on your resume even after reviewing child actor resume templates, there is one more option you have. You can use a
resume builder
to make the writing process even simpler.
• Automatically select the best resume template for you
• Significantly strengthen your writing
• Completely eliminate all formatting errors
• Expedite the entire writing process
Creating an effective resume is not simple. There is nothing wrong with needing some guidance beyond the resume templates. When you are writing your document, use every tool at your disposal to make it as strong as possible.