Classic Resume Templates To Land the Job
Effective Resume Styles Ideal for Your Career
According to Forbes, the number of open positions, particularly in the tech and healthcare fields, is quite high. But despite the strength of
the job market
, competition for jobs is still an issue for many people looking for a new career. For this reason, jobseekers should make sure their resume properly showcases their skills and abilities.
Whether you are just starting out in a career or are looking to effectively leverage substantial experience, our
classic resume templates
are the perfect fit for any job application. They feature strong lines, efficient and effective minimalist designs, and other features that can ensure your skills, experiences, and abilities stand out and catch the attention of prospective employers when you start your search for a new job.
Why Use Classic Resume Templates?
Many jobseekers wonder why they should focus on the small details when it comes to their resume. After all, don't employers only want to see you have a lengthy career history with complementary skills?
While employers do want to know what you can do for their organization, you need to display this information in a visually appealing, organized manner. This is why our classic resume templates are so beneficial for your job search.
These templates
give you the tools to carefully organize your information so that you can:

Carefully put together each section

Streamline the content you include

Optimize blank space throughout the page
Traditional Classic Resume Templates
It's never a bad idea to keep things simple when it comes to
your resume.
If you want to stick with a format you know should garner results, one of our traditional classic resume templates may be the way to go. These templates feature streamlined color schemes, strong font types, and balanced layouts to hold the attention of any employer.
Popular Classic Resume Templates
If you aren't sure what type of resume style to go with, one of our popular classic resume templates may be the way to go. Browse our library of
different templates
to find one that will help you emphasize your experience, unique skills, and abilities. Then take a minute to fill in your information before you send off this document to employers.
One Page Classic Resume Templates
While you don't necessarily have to stick to a single-page resume, consolidating your information onto one sheet can be beneficial for your job search, depending on your situation. For example, our
one page classic resume templates
may be a good fit for you if are a recent graduate or you are trying to secure an entry-level job in your industry.
Two Page Classic Resume Templates
A
two-page resume
might be the best way to format this important document if you have over 10 years of career-related experience in a highly technical field. Our two page classic resume templates can help you organize all of the information you need to include over the span of two pages, so you impress employers from the minute they pick up this document.
Creative Classic Resume Templates
While going with a creative template might be a risky move, it can make your resume stand out if you are in a less traditional field, such as technology or design. Our
creative classic resume templates
feature a variety of fun, whimsical, and eye-catching features to impress anyone who picks up your resume.
What To Say in Your Resume
Although our classic resume templates include all the sections you need to ensure your resume stands out, it doesn't hurt to understand all of the small details that should appear on this important document.
Contact Information

Full name: Use this section to list your full name. Refrain from replacing your name with a nickname.

Phone number: You can either give your personal cellphone number or a home phone number.

Email address: The email address you choose should be professional and not feature anything inappropriate.

Home address: List either your home address or the city where you currently live.

Social media: While this is optional, it is often a good idea to include a link to your personal social media profiles.
Summary

Objective statement: An objective statement is a short paragraph that outlines what you hope to gain from the open position. Most resumes today do not include an objective statement. However, you might want to opt for one instead of a summary statement if you are a recent graduate or trying to break into a new industry.

Summary statement: Your summary statement should showcase what you want employers to know about you. Use this paragraph to list your key achievements, most impressive skills, and capabilities as they relate to the open job. This section can also include what you will do when you get hired.
Skills

Your skills section should include four to six bullet points that describe your most relevant and important job-related skills.

Go through each job application and personalize the language you use in this section. You should also research the hiring company and try to emulate the voice of its brand.

Scan the company website and job posting to identify common keywords and phrases. Use these words and phrases here and throughout your resume.
Work Experience

Create separate sections for every employment opportunity. Include your job title, dates of employment, and name of the company under each subsection.

Provide three to five bullet points to describe every job you list on your resume.
Education

When listing a degree, include the name of the university, your dates of attendance, and the degree you earned.

List any additional certifications or trainings you possess.
Why You Should Use a Resume Builder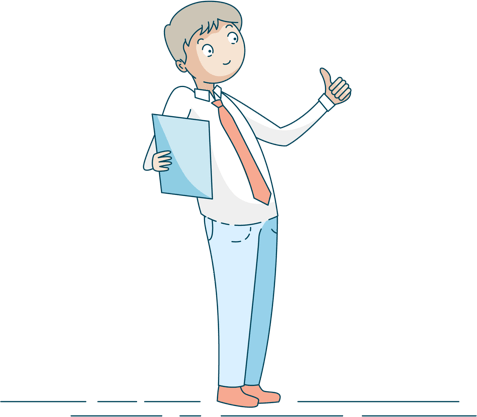 Applying for a new job can be an intimidating process, and our classic resume templates can help ensure your success. You should also try our
proven resume builder
to customize any one of our existing templates. This process involves five simple steps:
1. Go through and pick from one of 20 different templates.
2. Let us know a little bit about yourself.
3. Receive an appropriate resume template based on your personal goals.
4. Choose from a wide range of industry-specific bullet points.
5. Download your resume and start the job hunting process.
By using this tool, you can also gain access to a variety of other beneficial features. For example, we will give you industry-specific tips and tricks for your job hunt and access to a cover letter builder. Additionally, you can receive career-specific keyword phrases to use in your resume and in your cover letter.