Cosmetology Resume Templates: How To Write a Standout Resume
Your Go-To Guide for Crafting a Solid Cosmetology Resume
Beauty may be only skin deep, but that doesn't change that an attractive resume can make you stand out in the job market better than a model on a Milan runway. With intense competition for jobs, there's no better way to rise above the crowd than a resume that both reflects your aesthetics and presents your qualifications in a compelling fashion.
Using our cosmetology resume templates, you can craft a document that accurately reflects your history of accomplishments. Ready to get started? Let's take a look at how our
resume templates
can work for you, and break down just how you can create the best resume possible for your job search.
Why Use Cosmetology Resume Templates?
So, how can cosmetology resume templates show you
how to write an effective resume
? It's not enough to just open a document and start typing. Creating a consistent, attractive resume format is harder than it looks. When you have a template, you've already ironed out multiple key points.

Body font and font size

Header and accent colors

Effective use of separate header fonts

Subsection organization

Bullet style
Of course, you can't just use the text in a template verbatim. Recruiters can
spot copied and pasted text
in a heartbeat. The template design gives you a clean, neat format for minimal effort, and provides pointers on how to write your own original content.
One Page Cosmetology Resume Templates
Cosmetology is about first impressions, and a
one-page resume template
offers exactly what you need for strong visual impact. When you condense your experience to one page, it acts as a powerful sell sheet and focuses on the most important parts of your history. With the right visual style applied using our cosmetology resume templates, your one-page resume serves as a brochure marketing you to employers.
Graduate Cosmetology Resume Templates
If you're a recent graduate with little to no experience, never fear. Our cosmetology resume templates for graduates show you how to leverage your education, internships, and any other relevant history or activities to your best advantage. Many employers find that
new graduates lack certain critical skills
, but by following the guides in a template you can demonstrate how you possess the talents other candidates lack.
Clean Cosmetology Resume Templates
While your career may be all about style, sometimes minimalism works best when it comes to presenting your skills and work history. Make effective use of white space, simple fonts, and minimalistic formatting with our
clean cosmetology resume templates
. This approach focuses readers solely on the content without distractions from bells and whistles.
Creative Cosmetology Resume Templates
Ready to show your style with a little more flair? Then creative cosmetology resume templates may be the best bet for you. For professionals whose work centers on visual design and aesthetics, a more
creative resume format
gives hiring managers and recruiters a preview into your innovative vibe. Customize with colors that suit you, and build an attractive, stylish resume that reflects who you are.
Combination Cosmetology Resume Templates
When you work in a creative sector, sometimes neither chronological nor functional resumes work to effectively showcase your history. A
combination format
may work better for you, allowing you to bring your accomplishments front and center. This can be an especially effective use of cosmetology resume templates if, in the past, you've worked with major industry names or celebrities.
What To Say in Your Resume
While resume formats and styles can vary, certain information is essential to a successful resume. Our cosmetology resume templates and
resume writing best practices
demonstrate how to unite form with function to knock your resume out of the park, but let's take a look at the most critical components of a good resume.
Contact Information

Full legal name: Keep it professional by using the name on your driver's license; your middle name or middle initial is optional. Nicknames come later.

Phone number: List either your home or cell phone number, but never your work number. Decide which number is the best way to reach you, and use that one.

Email address: Make sure your email address is typo-free. If the hyperlinked underline format conceals an underscore in your email address, remove the underline.

Address: Some opt to list only city and state, but be sure to include some idea of your geographic area.
Summary

Summary statement: A summary statement is a great way to get employers' attention with a succinct description of your professional competencies. Consider this a written version of your elevator pitch, and use it to really sell yourself in three concise sentences or bullet points.

Objective statement: Unless you're a recent graduate or changing careers, an objective statement in a cosmetology resume generally won't serve you well. These statements focus less on what you can do and more on what you want. Most employers consider objective statements obsolete.
Skills

Optimize: Your skills section is a great way to get past automated text scanners. Optimize your list for the highest match percentage with target jobs.

Minimize: At the same time, don't fall into the trap of keyword stuffing. Keep your list short, with no more than four to six bullet-point phrases.
Work History

Chronological: The most common format, a chronological resume, lists your work experience in reverse chronological order with no variations.

Functional: A functional resume focuses less on your chronological history and more on spotlighting achievements and skills.

Combination: A combination format uses components of both chronological and functional formats to give a clear view of your history while also making room to call out your skills.
Education

Keep it relevant: Only list the training that matters to your career goals.

Keep it chronological: List your education in reverse chronological order.
Why You Should Use a Resume Builder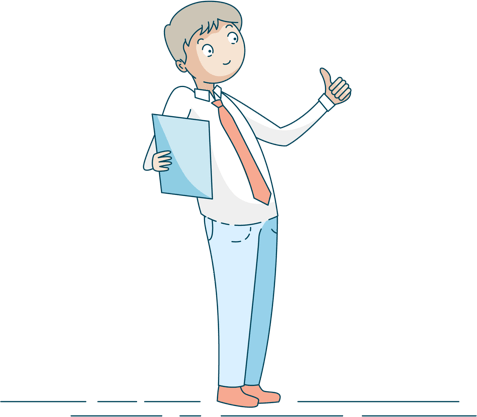 If you're still on the fence about using a resume builder, take a look at our cosmetology resume templates for the best reasons why a resume builder can work for you.
• Provides a ready-made, attractive format matched to your industry.
• Saves time and hassle creating a format of your own.
• Ensures consistency throughout the entire process.
• Allows personalization according to your needs.
• Provides tips and guidelines on how to contextualize your experience.
Get started with our
resume builder
by providing a few simple details about yourself, and we'll match you with the perfect template. Get a jump start on your cosmetology career by making our resume templates your own and customizing them for your job search.