Cosmetology Student Resume Templates: How To Write a Stand-Out Resume
Your Go-To Guide for Crafting a Solid Cosmetology Student Resume
Cosmetology student positions attract many passionate and qualified candidates. The way you present your abilities, experience, and training in your resume can help you put your best face forward and show that you are the right candidate for the job.
As you start to write or update your resume, you may benefit from our large collection of cosmetology student
resume templates
and helpful advice for making the most of each section. Read on to find out how to use templates to make the
resume writing
process easier and improve the quality of your finished document. We also include tips for helping you get the cosmetology student job you want.
Why Use Cosmetology Student Resume Templates?
One of the biggest challenges when writing any professional document can be starting from nothing. Using a
resume writing guide
and cosmetology student resume templates provide a sense of structure that allows you to focus primarily on content. There are several ways in which working from a resume template can make the writing process easier and faster:

See standardized structures and layouts

Choose from various types of styles

Be sure to include important sections

Get cues or ideas

Establish a clearer sense of professional expectations


Rather than trying to come up with a resume based on a description of what this document should include, a template shows you exactly what the finished product could look like and gives you the ability to customize your resume.
Entry Level Cosmetology Student Resume Templates
If you are a recent graduate of cosmetology school, your resume should emphasize your training and any real-world experience you have gained up to this point. View our collection of
entry level cosmetology student resume templates
designed for early-career candidates who want to apply their skills in order to gain more professional experience.
Popular Cosmetology Student Resume Templates
Cosmetology is an industry that keeps up with trends. If you would like to make sure your resume styling looks up to date, you might find inspiration in our
most popular resume templates
. The style of these cosmetology student resume templates ranges from elegant to minimalistic, allowing you to choose a presentation that is likely to please prospective employers while reflecting your personality and perception of the position you are seeking.
Professional Cosmetology Student Resume Templates
A
professional cosmetology student resume template
is ideal for experts in the field who have graduated from training and gone on to work at salons, spas, or other positions that use their degrees and experience. These cosmetology resume templates are ideal for conveying a narrative of advancement over the course of your work experience.
Creative Cosmetology Student Resume Templates
Creative cosmetology student resume templates
can be ideal for employers that expect you to let your distinctive personality shine through. If you are applying to work at a beauty parlor or salon that showcases the talents of each of the cosmetologists on staff, you might want to reinforce the unique content of your resume with an
eye-catching format
.
Simple and Clean Cosmetology Student Resume Templates
Our
simple and clean
resume templates get straight to the point. You may want to let your qualifications speak for themselves and keep your resume formatting as
easy to read
as possible. This could be the case if you are applying for a position in a national chain with hiring managers or recruiters tasked with reviewing many applications or an employer with a more standardized work culture.
What To Say in Your Resume
Most resumes have several standard sections that contain the information employers will expect to find in this document. Here are the basics that you should cover in each of the major sections no matter which resume template you choose to use.
Contact Information

Name: Include your full name on your resume. Reserve nicknames for later in the hiring process.

Mailing address: Provide at least your current city and state if not also your street address on your resume

Phone number: Make sure prospective employers can contact you at a cell or home number. Do not provide a current or past work number.

Email and Web: Provide another way for employers to contact you. Make sure your email address is professional. You may also want to include a link to a suitable profile or website.
Summary

You should start off the substantive portion of your resume with either a summary statement or an objective statement but not both. See examples of both approaches in our cosmetology student resume templates.

Summary Statement: A summary statement is a series of phrases describing your experience and major qualifications for the position you are seeking.

Objective Statement: An objective statement declares your intention to pursue employment and may identify why you feel you are a qualified applicant.
Skills

Identify: Read over the description of the job you are seeking and identify key skills. If you possess these skills, you should try to include them in your resume.

Prioritize: Determine which skills are most important for the job you want and prioritize them in your skills section.

Narrow Down: Look for ways to maintain focus on your major skills. You should consider cutting out skills that are not directly applicable to the job you want.
Work Experience

Order: Most resumes use reverse chronological order to keep recent experience near the top of your resume and continue backward in time as you go further down the page

Position: Include your official job title, the name and location of your employer, and the dates of your employment down to the month and year you started and ended the job in each entry

Responsibilities: List a combination of duties and achievements under each job listed in your work experience section
Education

Order: Organize your education section so that your most recent credentials appear first and continue backward in time

Training: List your cosmetology training, including the name of the institution, the certification or degree you obtained, and the date you completed your program

Credentials: If you have any additional certifications or licenses, you should also include these in the education section of your resume
Why You Should Use a Resume Builder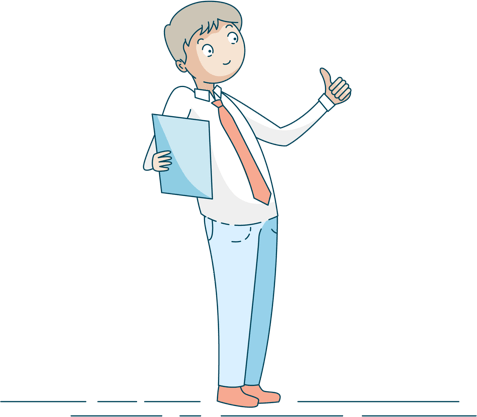 All of our cosmetology student resume templates should provide you with a sense of what to include in your resume. If you would like a more guided approach to crafting your final document, you might want to try a
resume builder
. This tool has a number of designs you can choose from and easily fill in your information.
In addition to being a quick and simple way to produce a complete resume, a resume builder can also provide helpful resources:
• Keyword phrases to help you clear applicant tracking systems
• A tool for creating compelling cover letters
• Advice for presenting yourself as a cosmetology professional