CUSTOMER SERVICE RESUME
15 Free Samples with Skills and Objectives
How To Write A Killer Customer Service Resume – The Definitive Guide
The job market is incredibly competitive right now, and looking for a job can be a job in itself.
But job hunting doesn't have to be difficult
.
Your resume,
when done well, should do all the heavy lifting required to get you an interview. It can be the key to landing your dream job. We will show you, step by step,
a killer customer service resume format
that will land you interviews for the job you want.Best of all, we also put together
15 ready-made customer service resume samples
in Microsoft Word that you can use right now.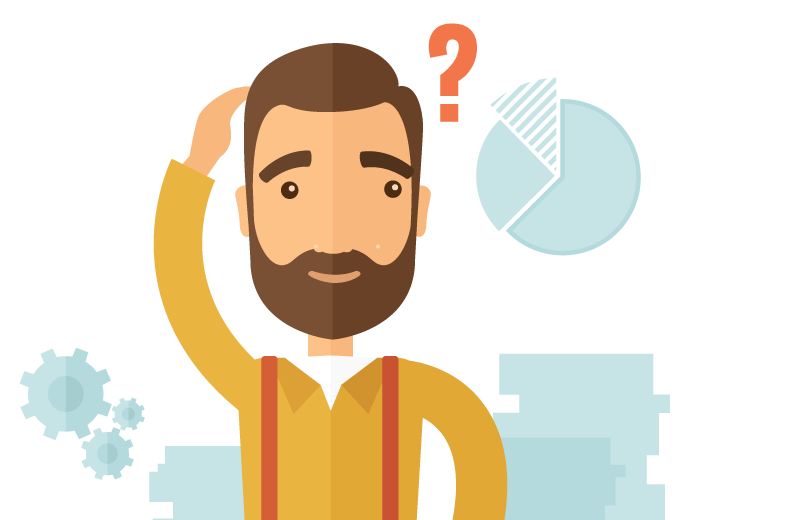 Here are the sections of your targeted customer service resume that we'll show you how to create:
Contact information
Branded statement or career summary
Experience
Skills
Education and Training
Awards, recognition and projects
Step One: Resume Research
The first step
for your new and improved customer service resume is
research
. You've probably done research for class assignments before, but in this case you're researching yourself.
Jot down all the jobs
you've ever had, going back up to ten years. It's okay if you haven't been working that long. If you're fresh out of college, go back through your recent jobs, college internships, and even summer jobs.Regardless of the job title, consider what you did that's customer service related. If you dealt with customers in any capacity, that was customer service. Focus on the aspects of your prior jobs that are relevant to your current customer service job search.Once you find the jobs that involved customer service, whether directly or in addition to your other duties,
identify some accomplishments and skills
. Maybe you brought in new customers, designed an event flier, or got promoted from busser to server in a restaurant. These are all examples of accomplishments and skills you gained at that job.This information is critical to constructing a
professional resume
that will not only impress potential employers, but also accurately reflect what you have to offer. Hiring managers want to know you can satisfy their clients, grow their business, and help bolster their reputation.With your self-research in hand, you're ready to construct your resume.
Step Two: Crafting a Better Customer Service Resume
Clean up your contact information
Many people don't give the contact section of their resume a second thought. But an inappropriate email address or any other mistake in this first section can get your resume quickly passed over.Here are some quick tips for this basic section of your customer service resume:
Use your proper name – no nicknames.
You don't need your full address – city and state are enough.
Use your cell number, not your current work or home number, and make sure your voicemail greeting is professional.
Don't use your work email or an email address that sounds unprofessional.
If you have a substantial network and endorsements, include your LinkedIn URL.
Create a career summary or branded statement
Traditionally, resumes always started with
an objective
. This section says what you're looking for in a job. For instance, you may have something like this on your existing customer service resume:
To obtain a customer service position that allows me to use my extensive experience interacting with customers in a consumer facing or B2B business environment to support company goals and initiatives.
If you want to make this part of your resume really shine, consider using a
personal branding statement
or a
career summary
instead of an objective. These are great choices for a customer service resume. They can quickly describe the things that make you an excellent customer service representative.Employers want to know
what you can do for them
, not the other way around.
Crafting a personal branding statement
A personal branding statement
sums you up in one sentence
that states what you bring to the table. Consider something like this:
I have a passion for customer service and I can create innovative solutions to keep customers committed to your brand and have them coming back for more.
Or, you can make your branding statement action-oriented to describe what you do rather than what your attributes are. Consider this:
I help companies increase profits and improve their reputation through innovative customer service solutions, never saying no, and not closing an interaction until satisfaction is achieved.
Your personal branding statement will be unique to you, so we can't tell you exactly what to write here, but here are points to consider:
Use vivid words that create a visual of what you're trying to express. Avoid dull, trite, clichéd, or overused language.
Strong adjectives to consider: passionate, committed, creative, energetic, focused, innovative, collaborative.
Language that shows off your listening and problem-solving skills is a must.
Skip out on buzzwords like "paradigm shifting" or "thought leadership," unless you're prepared to explain exactly how these trends apply to what you can deliver in a customer service job.
Keep it short and tight. You're not rewriting your resume in a sentence – you're capturing the essence of what you bring to the table. It's the best of your customer service skills in a nutshell.
Ensure it's 100% focused on customer service skills and not your general business acumen, even if that's also impressive. Hone in on what's most impressive about your customer service skills.
Constructing a career summary
You should opt for
either
a career summary or a personal branding statement, not both. What should determine your choice of summary or statement is where you are in your career.
If you're new to customer service
, a personal branding statement that reflects your passion for the field may be wiser. However, if
you have years of customer service experience
, a career summary is a stronger choice since you have solid evidence of your background in the field.A well-written customer service career summary helps recruiters and hiring managers quickly identify your skills without having to sift through your entire resume. This can fast-track you to the "call-back" pile.Unlike the branding statement, which is just a line or two, the career summary is a bit longer. It should present your key strengths and career highlights in an easily scannable format.Here are the components of a winning career summary section:
Title – This should reflect your professional identity. It need not be your most recent job title or the title you aspire to, but the title that best describes what you do. Some examples include Customer Service Professional, Customer Service Representative, Customer Care Expert, Retail Customer Service Expert, B2B Customer Care Expert.
Summary – Three or four lines of text, which should be written in third person. You want to describe what you have to offer as concisely as possible.
Think of
two or three things that best define you as a customer care professional
. Some examples would be your ability to resolve situations rapidly, your track record of improving call center response times, high customer satisfaction ratings, or advanced training or certifications. It's not everything you can do, but the best of what you can do as it applies to customer service.Next, consider
what you like most about your work and where your passions lie
. Eliminate from the summary what you don't want to do, and focus on the customer support work you're passionate about. If you don't want to work in a high pressure call center and prefer a slower paced environment where you get to engage more deeply with customers, speak to that.Finally,
look at the job requirements for the position you're considering
. You should tweak your resume, including the summary, for each customer service position you apply for. This allows you to bring forward the skills that are most relevant to the job.Here's an example of an entry level customer service career summary:
Customer Service Representative blends academic training at the University of Tampa with internship and call center experience in a retail and consumer credit capacity. Fast learner committed to customer satisfaction, managing customer conflicts and complaints.
For a mid-level customer service career summary, consider something more like this:
Customer Service Supervisor accomplished in conflict resolution and associate training. Effective in face to face, online, and telephone interaction with customers across many industries.
Here's an idea for a managerial level customer service career summary:
Customer Service Manager with deep experience in enhancing customer experience through mentoring and coaching. Developed initiatives to increase call volume per associate by 20% while increasing customer satisfaction scores by 25%.
Of course, your own customer service experience will determine how your summary is crafted, but remember to call out your best skills and accomplishments.
Make the most of your work experience
Before you list every job you've ever had on your customer service resume, stop and
consider relevance
. Look at the job list you prepared in your research phase.If you're just starting out, you'll want to include any positions with relevant customer service experience. If you have years of work experience, you need not include anything but customer service jobs.Ideally, your resume
should be no longer than a page
no matter how many years of experience you have. That means eliminating older entries and honing your recent work experience down to the best representation of you as a customer service employee.However, while editing your job history for this new and improved resume, be careful that you
don't create awkward job gaps
.For example, if you had a customer service job, then a clerical job for two years, then another customer service job, you don't want to exclude the clerical job. This can leave the impression that you were inexplicably out of work for two years. Instead, list the clerical role, but focus on the customer service aspects of that job.
Your work experience entries should be a roster of your achievements, not your work duties
Think about your work accomplishments in terms of challenges you faced, how you overcame problems, the results of your initiatives, and the value you brought to your employers.Go back to the research you did before you started your resume, and look at the list of jobs that were directly or indirectly related to customer service.
List your accomplishments
using quantifiable terms that are directly relevant to customer service and the job you want. Calculate the impact you had in each role.Some examples of quantifiable accomplishments would be improvements in satisfaction, increased call volume, contracts obtained, or performance awards.If you've never calculated your metrics or results, you'll need to do the math.
Assess your effectiveness on the job
and indicate that in your customer service resume. That means looking into your performance.Consider these questions:
Did profits or sales increase as a result of your work?
Did you generate repeat business by your efforts?
Did you develop enhancements or improvements?
Did you increase productivity?
What challenges did you face that you successfully resolved? How did you resolve them?
Did you or your team receive any awards or recognition?
Did you complete any advanced training programs?
If you didn't keep copies, ask to look at past performance reviews or productivity reports. However, balance this against raising any red flags if your current employer doesn't know you're job searching.Numbers are excellent resume fodder, especially for customer service positions that rely on metrics of productivity measures.Here's how a customer service experience listing might look on a resume:
Customer Service Manager, Geico Insurance October 2013 – Present

Managed team of 30 customer care agents
Recognized as top performing group in Northeast three quarters in a row
Implemented streamlined call center guidelines to improve responsiveness by 30% between 2013 and 2014
Improved call volume by more than 7% per quarter for eight quarters
Reduced dropped calls by 10%
List customer service skills
Your customer service resume should include a list of
your relevant skills
.These should be tangible skills, not just run of the mill things that everyone puts on their resume.For a customer service job, you'll need to show off both hard and soft skills (skills related to technology/software as well as people skills).To create your customer service skills list, it helps to first write down all the work-related skills you can think of, just like you did when researching for your work experience section.Think about what you are good at and how it might apply to a customer service job.Here are a few ideas to get you started. You might not use the exact wording, but thinking about the customer service skills on this list will help you decide what to put on your resume.
13 Skills for Excellent Customer Service:

Great listener
Great communicator
Calm
Reliable
Able to "read" customers
Willing to learn
Manage your time well
Goal oriented
Goes above and beyond
Close the deal
Handle surprises
Use positive language
Great body language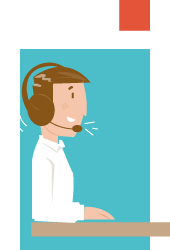 GREAT LISTENERWhat your customers want isn't just to speak with someone who can solve their problem; it's to speak with someone who cares. This will lead to better customer satisfaction, fewer mistakes, and improved brand reputation.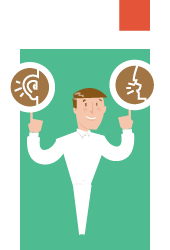 GREAT COMMUNICATORCommunication is one of the most important customer service skills. Miscommunication can result in poor customer satisfaction or conflict.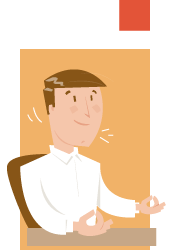 CALMA customer service representative needs to stay calm when things get heated. Be patient and let the customer know you are working hard to solve the problem.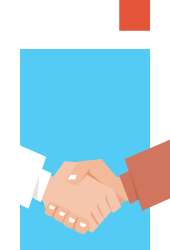 RELIABLEWhen you make a promise to a customer, you have to mean it. Do not make assumptions, and never over-promise. This customer service skill shows customers and employers they can rely on you.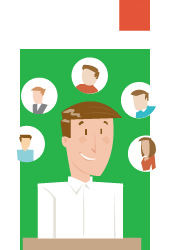 ABLE TO "READ" CUSTOMERSA good customer service representative should be able to read the customer's current emotional state. This is important in order to avoid misunderstanding and conflict.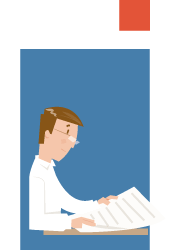 WILLING TO LEARNYou should seek to become an expert at what you do. It will increase your confidence when dealing with customers, and make you more credible. Always work on developing your customer service skills.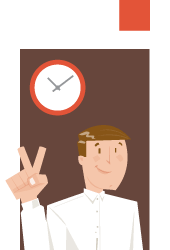 MANAGE YOUR TIME WELLWhile research shows that you should spend time with customers, you should also be concerned with getting them what they want as quickly and as efficiently as possible.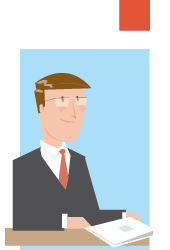 GOAL ORIENTEDYour goals could be "reply to every customer within an hour" or "improve customer service satisfaction ratings by 15% by the end of the year." Setting realistic goals and achieving them is a good way to grow your customer service skills.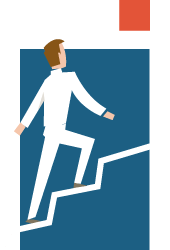 GOES ABOVE AND BEYONDTry to consistently deliver beyond your customer's expectations.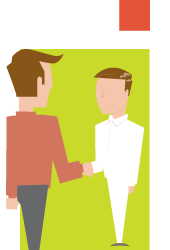 CLOSE THE DEALClosing the deal doesn't only mean making a sale. It also means you should end every conversation with the customer feeling that everything has been taken care of.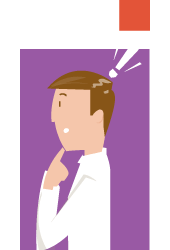 HANDLE SURPRISESEven the most experienced customer care representative will sometimes face an unexpected situation. Knowing what to do and who to ask in those circumstances should be among your customer service skills.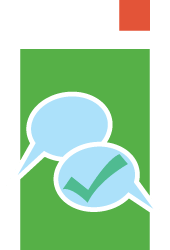 USE POSITIVE LANGUAGESmall changes in the way you talk to your customers can make a big difference. For example, instead of telling a customer the product he is interested in is currently backordered and won't be available for a month, tell him the product will be available next month and that you can place an order for him right now.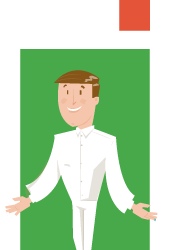 GREAT BODY LANGUAGEHaving good body language is often overlooked among customer service skills. Smiling frequently and expressing genuine happiness can help improve the customer's experience. Even over the phone, using positive body language can affect the way your voice sounds to a customer.
HARD SKILLS
When listing your hard skills, leave off obvious things like Microsoft Office, email and software that every working professional is expected to know.This saves space and doesn't waste the hiring manager's time – they know that you know how to use email. Instead, use this space to talk about industry-specific apps you've mastered.If you know Photoshop, that's great, but it's not relevant to a customer service role, so leave it off. But useful technical skills should definitely be included. For example, if you know Salesforce, Freshdesk, TeamSupport, Zendesk, or any other CS apps, include them.If you are bilingual, this is also worth a mention – but only if you're truly fluent (a semester of college-level French does not count).
SOFT SKILLS
When describing your soft skills, avoid clichés like self starter, detail oriented, efficient, works well under pressure, organized, or team player.Make yourself stand out by using more thoughtful, insightful language, including adjectives, to describe what you do well.Be sure to consider specific soft skills that help you in your daily customer service tasks. Patience, attentiveness, and flexibility are important, as are listening, communication, and problem-solving skills.Think about past job reviews and what soft skills you've been told you excel at. Consider including these in your customer service skills section.To keep this section of your resume tight and looking good, using tables, bullets, or a combination of these will make it easy to read.If you choose bullets, this section might look like this:
Communication skills focused on understanding customer needs and developing resolutions.
Proven ability to grasp product knowledge to rapidly address customer questions and complaints.
Able to defuse tense situations, and stay calm when confronted with angry customers.
Understanding of customer psychology to more effectively problem-solve.
Or you can drill your customer service skills down to short phrases and use a table:
| | | |
| --- | --- | --- |
| Persuasiveness | Conflict resolution | Negotiation |
| Positive attitude | Adaptability | Attentiveness |
| Creativity | Clear communication | Analytic thinker |
As mentioned before, your skills section is another area to tweak based on the specific customer service job description. Review what customer service skills are sought by a potential employer and modify your resume according to what they are looking for and what skills you have.However, be careful that you don't reconstruct a skills listing directly from a job description onto your resume. This can get your resume slid into the "no" pile if the hiring manager thinks you're plagiarizing what they say rather than telling them what skills you legitimately possess.
Brag about your education and training
Now let's look at the section of your resume devoted to
schooling and formal training
.If you have a college degree, even if it has nothing to do with customer service, go ahead and list it. Just be prepared to answer questions from an interviewer on how you jumped from a Bachelor's degree in biology to a customer service career. Find an anecdote that aptly explains your change in focus.If you've had customer service training through a prior job, continuing education, or online courses, be sure to include those too.Training that doesn't relate to the position you're seeking can be left off. Stick to what the potential employer is looking for and what you can offer.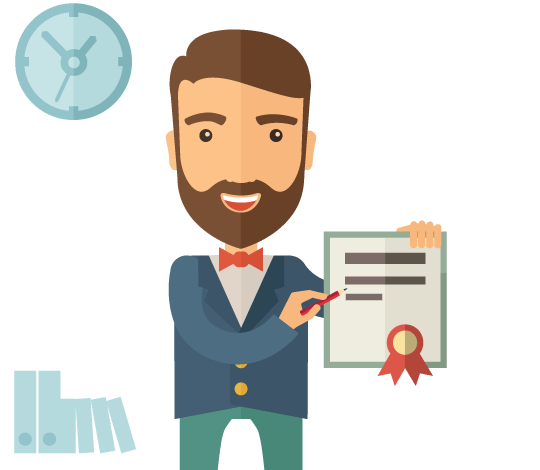 Call attention to awards, recognition and projects
A well-rounded customer service resume should include customer service related
recognitions and projects
.Mention awards from employers, articles you've published on customer service, research you've conducted, or projects you've done on the subject.You may have explored new ways to reduce your call resolution time, even if this was a personal project and not one assigned by an employer. It's worth a mention if it shows you went above and beyond your standard duties – it can make you stand out from other candidates for the customer service position you want.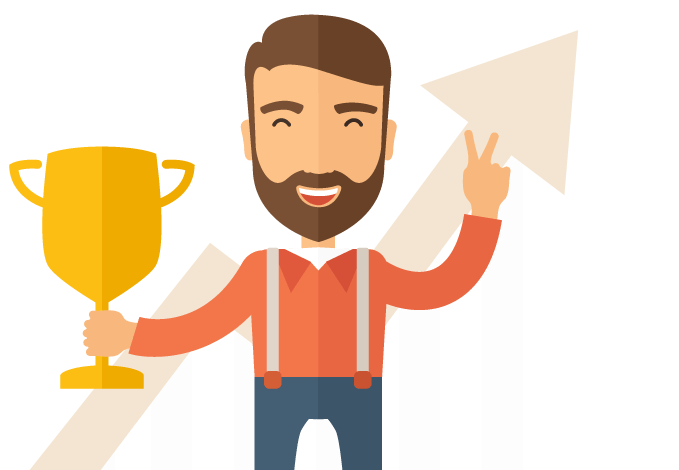 Step Three: Fine-tune your Customer Service Resume
A killer customer service resume will communicate clearly and quickly that you are the best candidate for the job and that you can do great things for the company. Here are some fine-tuning tips for best results:Develop the most-wanted customer service skillsIf you have some of the top traits that are desired in customer care specialists, be sure to mention them. If you don't, consider some additional training to get you up to speed.Research the technology used by targeted companiesBecause there is a wide array of customer service apps and software available, you need to know what software a company you're targeting uses.Research the company to see if it's listed on their website. You can also Google the company name along with "customer service software."Often, companies that provide software will list company names on their testimonials or client page. As a last resort, call the company, ask for IT and ask what software they use.If you don't know the software, check to see if you can download a trial copy, or contact the software provider and ask to take it for a trial run. Many software firms offer this service.If you've used the program before, but not for a while, you should sample the latest version so you can truthfully tell the interviewer that you're current with it. This can give you a leg up over other candidates by showing you won't have as much of a learning curve if you're hired for the job.Test drive their customer serviceIf the position is consumer-facing, such as at a call center for a retailer, service provider, or software company, call in to the customer support line and pretend to be a customer, to see what kind of service you get. You may want to call more than once and pose different challenges.Listen for key phrases and consistencies in approach from their customer service representatives. These can be applied to your resume and cover letter, and can help you use known company verbiage in your interview. Using the language that the company prefers can make you seem like a natural fit. This could potentially fast-track you to the next phase of the job search with a company you've targeted.Know your customer service resume inside outThe final tip for preparing a killer customer service resume to get the job you want is to commit your resume to memory.Think of your resume as the script for your job interview. When you speak with an interviewer, be sure to echo the customer service skills you listed. Recall what was stated in the job description. Use their language and tell them how you provide what they're looking for in a candidate.Honesty is critical to the process of landing the job you want. What you communicate in the job interview should reflect what's on your resume, the skills you listed, and the positive attitude required to land the job.
Free Customer Service Resume Templates