Dance Resume Templates: How To Write a Standout Resume
Your Go-To Guide for Crafting a Solid Dance Resume
The dance field can be very competitive whether you are looking for a position in a company or troupe or a teaching job. One of the best ways to stand out is to submit an exceptional resume. You can make a great impression by presenting your background and skills in an organized document.
Learn more about the style and substance of a dance resume from our writing guidelines and library of
dance resume templates
. These samples can give you a sense of how to present your qualifications and which aspects of your experience and training you should include. Discover the advantages of using
resume templates
, choose a style that works for you, and customize the content to help you land an audition or interview for the job you want.
Why Use Dance Resume Templates?
Depending on your background, you may be familiar with
resume writing
. A template can help you include important information in your document. Dance resume templates provide a sense of what employers expect from a competitive candidate in your field. A template can help you approach the following steps of the writing process as efficiently as possible:

See what a resume in your field looks like

Consider how to structure your qualifications

Fill in your qualifications on your chosen template

Make any necessary adjustments

Decide whether your presentation is sufficiently professional
A resume template may reduce your uncertainty about the
writing process
and help you finalize and polish your document.
Chronological Dance Resume Templates
A chronological resume is a good way for a professional dancer to show her or his performance history or cover all of the groups or troupes in which she or he has been a member. Our
chronological dance resume templates
enable prospective employers to easily review the trajectory of your career and determine whether the job you want should be the next step on your path toward success.
Functional Dance Resume Templates
A functional dance resume focuses on your skills and qualifications and places less emphasis on your work history. Whether you are just starting out in your career or want to shift tracks from dancing professionally to consulting, teaching, selling supplies, or another profession related to dancing, our
functional dance resume templates
could fit the bill.
Entry Level Dance Resume Templates
If you are starting to pursue dance professionally, you might need
entry level dance resume templates
. These templates make it easy to showcase your background and training while placing less emphasis on your work experience to date. You still have the option to list performances or other experiences that took place during your training.
Contemporary Dance Resume Templates
A contemporary resume can be ideal for a wide variety of positions. Our
contemporary resume templates
feature all of the standard content of a twenty-first-century resume, including an objective or summary statement, list of skills, work experience, and education or training. If you are at a point in your dance career where you can provide substantive content in all of these areas, you might want to choose a contemporary style.
Professional Dance Resume Templates
If you are already working as a dance professional, you are likely ready for
professional dance resume template
. These polished templates make it easy to showcase the full range of your background, experience, and qualifications. Whether you are applying to perform in a show or with a group, a professional document shows that you are serious about your career.
What To Say in Your Resume
There is a basic range of content that a prospective employer will
expect to find
on your resume. Regardless of the format you choose, the document you submit should provide the information needed to determine your qualification for a position and provide reliable methods of contact. Here are the general details required for each major resume section.
Contact Information

Provide your full name and current location. You can either include your address or simply your current city and state.

Be sure to include at least one reliable way (email or phone) for employers to contact you.

You may want to include a link to a professional profile or website.

Make sure your email address is suitable for work purposes. It should ideally include your name.
Summary

As you compare dance resume templates, determine whether a summary statement or an objective statement is better suited for the position you are seeking

A summary statement is a series of short phrases in which you emphasize your key qualifications

An objective statement declares your intention to apply for a position and may mention your rationale in terms of your qualifications or professional development
Skills

Refer to the job description to determine which skills are necessary for an open position

Use the same language wherever possible to clear applicant tracking systems and come across as being perfectly suited for the position

Avoid listing unrelated skills on your resume
Work Experience

Organize your work experience in reverse chronological order, starting with your most recent position and continuing backward in time to include previous positions.

Include your job title, the name and location of your employer, and your dates of employment down to the month and year.

Provide a few details about your accomplishments and responsibilities in each past position. Focus on what these roles prepared you to bring to your next position.
Education

Depending on the position you are seeking, you may want to include a combination of formal education and training in this section

This section should also begin with your most recent credentials and move backward to earlier achievements

You may want to include relevant areas of specialization
Why You Should Use a Resume Builder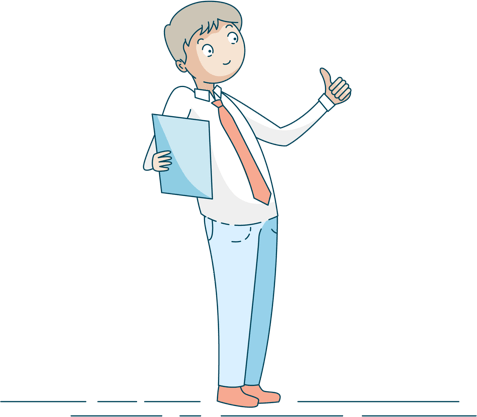 Our dance resume templates can be a great place to start, but you might want to consider using a
resume builder
for an easier approach to writing your resume. These tools make it easy to achieve customized professional-looking results by allowing you to select your choice of layout and prompting you for the information needed to generate your resume.
A resume builder can also provide access to an assortment of other tools to help you further your dance career:
• Resume advice tailored to your field
• Keyword phrases to clear applicant tracking systems
• Templates that are easy to customize
• Tools for crafting a professional cover letter