Dental Resume Templates: How to Write a Standout Resume
Your Go-To Guide for Crafting a Solid Dental Resume
Getting out and searching for a job in today's climate can be daunting because of the sheer number of other applicants. The internet has made it convenient and easy for more people than ever to apply to thousands of jobs in the dental industry. Now, hiring managers have an even tougher job of sorting through hundreds of resumes for only a few open positions.
You can increase your chances of
getting noticed
by focusing on crafting a strong resume that points out your best qualities.
If you're not sure how to do this, start by looking at what others have created and compare it to what you have on your resume. This way, you'll be able to secure the job you've always wanted. Get started by looking at the selection of dental resume templates along with this writing guide.
Why Use Dental Resume Templates?
Successful jobseekers know that using an example resume or a series of templates can help during the initial writing stage. For jobs in the healthcare industry, it's smart to use dental resume templates to focus your document and make it perfect for this field.
Getting help from a template can give you more time to customize the finer details in your document, such as
strong bullet points
. Finally, a good template can give you help with the following for your resume:

Information about what gets the hiring manager's attention

Tips to keep your formatting on target

Examples of different types of jobs and educational backgrounds

Guidelines to keep your resume focused for an individual job
One-Page Dental Resume Templates
You should also consider reviewing the vast number of one-page dental resume templates. Hiring managers appreciate it when you keep all your information on one page for your resume. For those who have a short amount of experience in the industry, it is ideal to limit your information to one page. A two-page resume is best for a senior dental professional.
Professional Dental Resume Templates
Ultimately, you should present your resume in a professional manner. Getting a job in the dental profession can be a challenge if you don't format your document properly. Professional dental resume templates also focus on clean designs, clear formatting, and specific details geared towards the dental field. Using a template can help you steer clear of embarrassing mistakes and layout choices.
Entry-Level Dental Resume Templates
Entry-level candidates have a unique challenge when creating their resume. They must demonstrate skills and knowledge, but typically there isn't enough experience. Your best bet is to look for dental resume templates that focus on the entry-level stage. Such examples can give you plenty of ideas about how to write up your educational and life experiences so hiring managers are sure to notice you.
Contemporary Dental Resume Templates
The look of your resume is also important to help grab hiring managers' attention and get your name in front of the most important people. Instead of a boring, standard resume design, you may want to consider changing your resume to
a contemporary style
. This can help you give your resume a much-needed upgrade and new direction.
Internship Dental Resume Templates
Those applying for an internship should be strategic when crafting their resume for a potential position. Internship candidates should look at dental resume templates for college students or new graduates and follow the format. They'll need to focus more on their educational achievements and essential skills instead of previous work history to gain a position with a top dental practice.
What to Say in Your Resume
The biggest challenge with writing a resume is knowing what to say. The great thing about using dental resume templates is that you can get plenty of ideas about what details would work best for this field. Then, you can start to include the right details that make you standout from other candidates. Before you begin putting your customized information into your resume, take some time to think about how to make the following sections as strong as possible:
Contact Information

At the top of a professional resume, you should include your basic contact information

Forgetting these details could jeopardize your chances of having a hiring manager get in touch with you for a potential job opening

The standard contact information you need to include should be your full name, email address, phone number, city and state of residence, and any social media addresses that focus on your professional attributes
Summary

The summary or objective statement comes next in the modern standard resume

Don't use an objective statement unless you are entering the workforce for the first time or if you are changing careers

All other types of candidates should stick with the standard summary statement that gives an overview of their top selling points to employers
Skills

The next part of your resume to write is your list of skills

List approximately four to six professional abilities that align with the must-haves from the job posting

Include industry-specific skills employers need to perform the job duties along with soft skills that are more general
Work Experience

Your work history section will take up most of your resume and give employers a much better overview of your abilities

Start by listing the most recent job you've held and work your way backward throughout your employment history

Avoid showing any gaps in your work history, and aim to indicate a progression in your career

Keep your work history relevant to the open job position
Education

The last part of your resume should be the educational history

If you don't have a lengthy academic career, you don't have to shorten this section

Instead, focus on completed training classes, high school education, certifications, or professional affiliations
Why You Should Use a Resume Builder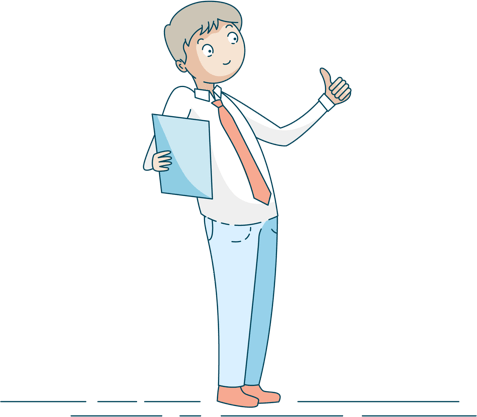 If you aren't sure how to start writing a brand new resume, try using our
resume builder
. With the resume builder and the dental resume templates, you'll be quickly on your way to the path of success.
Putting a resume together takes a lot of time if you want to create something that wows your next employer. Now, you can save some of your valuable time and trust the resume builder to get you closer to a great job.
The key to success is to use as many resources as possible to build a great resume. The resume builder tool can help you with the following tasks:
* Finding appropriate samples that fit your industry and job title
* Creating a professional and attention-grabbing design that gets results
* Crafting a document that meets the format requirements of most employers
* Writing a cover letter to go along with your stellar resume