Electrical Engineer Resume Templates: How To Write a Stand-Out Resume
Your Go-To Guide for Crafting a Solid Electrical Engineer Resume
As an electrical engineer, you know how competitive the job market can be. This field requires a high level of education and career experience, so every open job will likely have numerous applications from serious and qualified candidates. Your resume is your chance to stand out from the pack and show the hiring manager why he or she should call you in for an interview.
While you and your competitors may have resumes with similar education and experience, you can use attractive formatting and engaging language to make your document unique and impressive. If you aren't sure where to start, read through this guide. We've included top
writing tips
, advice on how to choose the right content, and electrical engineer resume templates you can use to compare and improve your own final copy.
Why Use Electrical Engineer Resume Templates?
What are the advantages of referring to electrical engineer resume templates when creating your own document? Templates provide several unique benefits, including:

Convenience. A resume template gives you a simple way to check your content to make sure you haven't forgotten anything important, such as your degrees, professional certifications, essential skills, or career accomplishments

Visual Formatting: Seeing how resume sections and headers look on the page can help you format your own document, so it is attractive and easy to read

Terminology: Using proper electrical engineering keywords and terminology can help your resume pass an Applicant Tracking System, and you can study a template to make sure you use the right vocabulary in your own writing
One-Page Electrical Engineer Resume Templates
Unless you have more than ten years' experience or need a lot of space to describe your technical skills, limit your resume to a single page. Since most hiring managers spend only a few seconds looking over a resume, having all your information on one page can be beneficial. These
templates
manage to get all the essential information on one page without sacrificing aesthetic or readability.
Modern Electrical Engineer Resume Templates
While the engineering industry as a whole may tend toward traditional styles, you can
make a statement with creative
electrical engineer resume templates. Using an updated look and format can be key if you are applying for a job at a startup or a company that promotes a forward-thinking mission.
Professional Electrical Engineer Resume Templates
If you are a licensed professional engineer, chances are you will be applying for upper-level positions. Sticking with a tried-and-true professional template makes your education, certification, and career experience easy to find without distractions from unconventional resume sections. Set the tone with a standard font, simple headers, and a concise marketing pitch in the professional summary section.
Internship Electrical Engineer Resume Templates
Many engineers start their careers as interns. If you are looking for your first industry position, intern electrical engineer resume templates can help you separate your application from those of competitors who have similar educational experience.
Student resume writing tips
include focusing on your educational credentials, including academic honors. You can add relevant volunteer positions to round out your experience.
Clean Electrical Engineer Resume Templates
Generally, the engineering field tends toward function over form, so it can be smart to make sure your resume is clean and free of distracting embellishments. Consider using a clean template to make sure your experience and qualifications shine through without getting lost in stylistic details. Sleek, polished electrical engineer resume templates show you how to get the message across in a clear manner.
What To Say in Your Resume
Once you've chosen a style for your resume, it's time to add the details. You can use our
writing guide
to improve your content and follow the checklist below to make sure your final draft is complete.
Contact Information

Full Name: Avoid unprofessional nicknames; simply state your official name

Email Address: This is not a place for inappropriate handles, references to your hobbies, or your outdated AOL account. Use a clear, professional address from a current email server

Phone Number: List either your home or cell phone

Address: You don't need to include your full street information; you just need your current city and state
Summary

You need a strong opening, since the reader is likely to give the most attention to the top part of the page. As shown in the electrical engineer resume templates, this first section will either be a professional summary or an objective statement.

Summary Statement: This is a concise overview of your professional experience and qualifications. It should be intriguing, so the reader continues down the page to find the details of the summarized information. Keep this section to three sentence fragments or bullet points, and use a tone that showcases the benefits and expertise you can bring to the new position.

Objective Statement: Most employers consider an objective statement outdated. However, there are a few times when describing what you want to gain from your job search is correct. A strong, clear objective statement can be a good start for jobseekers who are new graduates or who are changing to engineering from a vastly different field.
Skills

Set a Limit: This isn't the place for your top 20 abilities. Decide which six to eight skills are most relevant to the job, and focus on those.

Tailor the Content: Use the job description to determine which qualification the employer values most.

Customize the Language: Describe your skills using keywords and industry terms that match those in the job description.
Work Experience

Title and Employer Information: Include the name of the position and the company along with the dates you worked at each place.

Meaningful Work: Don't just list your tasks and daily duties. Create three to six bullet points that start with strong action words and describe how your actions and decisions successfully contributed to the company's mission. Include metrics when possible.
Education

Degrees: List your degrees in reverse chronological order and include the conferring institution and date of graduation.

Additional Education: Include relevant career development courses, certifications, and your professional engineer license.
Why You Should Use a Resume Builder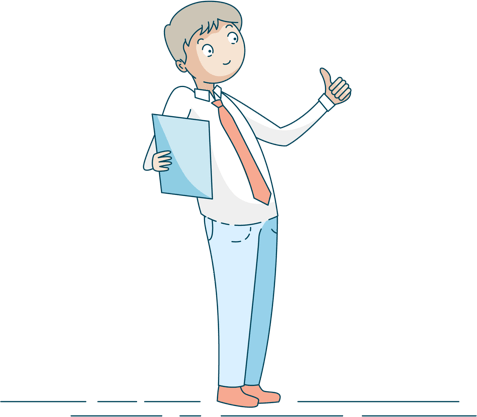 Crafting the perfect resume requires time and a commitment to optimizing both the format and the content. It can seem challenging, but using electrical engineer resume templates can help simplify the process immensely. Our resume builder can give you customized help to make the process even easier. This exceptional online tool provides the following benefits:
● Numerous professional designs, so you can find a match for your preferred style
● Industry-specific writing tips
● Examples of keyword usage to help you optimize your document for automated scanning programs
● Downloadable templates for you to personalize
When you're ready to get your job search off to the best start, use our
resume builder
to create a winning resume that's ready to impress any hiring manager.