Engineer Resume Templates: How To Write a Standout Resume
Your Go-To Guide for Crafting a Solid Engineers Resume
Engineers have a competitive job market.
Civil engineer positions
, for example, have an estimated growth of 11% over the next decade, while
mechanical engineer jobs
could see 9% growth in the same timeframe. Because of the tight job market, you must create an eye-catching document that succinctly points out your best and most relevant experiences, skills, and accomplishments if you hope to land a job.
Both the content and format of a resume play a big role in whether you'll end up on the reject pile or the interview pile. Thankfully, you don't have to go through the process blindly. Learn how to showcase your professional achievements in a visually appealing format by looking through our engineer resume templates.
Why Use Engineer Resume Templates?
From the outside looking in, professional documents often seem pretty straightforward. As you create a list of your work experience, you may feel confident in your ability to impress hiring managers. However, most employers spend as few as
six seconds looking over a resume
before making a judgment.
Using engineer resume templates as the foundation for your document can help you pass the initial inspection. If you really want to wow employers, you need to have a good-looking, informative resume. These templates offer a variety of benefits, including the following:

Convenient guide for formatting

Industry-specific inspiration

Educational tips about design elements
If you want to create a successful resume without a lot of trial and error, you need to try a template!
Two-Page Engineer Resume Templates
Do you have loads of relevant experiences you want to show off? You may need to use a two-page format from the engineer resume templates. This ensures you don't have to cram all your accomplishments and skills on a sole page through the use of tiny fonts. You should only use this layout if all of the info is essential for your job search.
Creative Engineer Resume Templates
As you try to decide which format to use for your professional document, you need to think about the employer. Does the company value creativity? If so,
a creative template
full of color and personality may give you a leg up on the competition. Engineers looking to get a job at a toy manufacturing company may do well to use fun design elements rather than the traditional, simple layout.
Traditional Engineer Resume Templates
Traditional formats
often include short paragraphs, headers, and bulleted lists with few embellishments. This basic template works great for those in a conservative industry, such as chemical engineering. Because it doesn't include extra bells and whistles, this layout focuses solely on what you bring to the table. In other words, your skills hold more weight than the color scheme when you use engineer resume templates of this type.
Contemporary Engineer Resume Templates
Your resume acts as a professional advertisement. When you use
contemporary layouts
, your resume looks like a flyer or newspaper. This format can help catch the eye of a hiring manager; however, it can throw off Applicant Tracking Systems, which are computer programs designed to help screen candidates. If you know your resume could go through an ATS, you may want to skip this format.
One-Page Engineer Resume Templates
Think about a traditional resume. There's a good chance you see a
concise, one-page format
in your mind's eye. Many hiring managers look for a single-page document because it's easy to read and shows strong organizational skills. The one-page resume works well for those in traditional fields or with limited experience. Through smart formatting, these engineer resume templates can still hold all of the information necessary to wow employers.
What To Say in Your Resume
As you look through the engineer resume templates, you'll notice we've got you covered on the design and format side. However, you still have some leeway on what you say throughout your resume. If you don't know what type of content to include, consider looking over
the best practices
. You can also use the following checklist as a great place to start.
Contact Information

Display your name prominently. You should usually include your first and last name and may also want to include a middle initial if you use it in your professional life.

List relevant credentials, such as RN, PMP, or MD, after your name. Do not use academic designations such as MBA.

Use a professional-looking email address. Avoid addresses associated with a college or past job.

List your current home and cell phone number. Make sure your voicemail sounds professional, too!

Include the city and state you live in. You do not usually need your entire mailing address.
Summary

Create a summary statement if you have relevant experience or transferable skills you can discuss. This short paragraph should give employers insight into your professional value. Most modern resumes use this opening statement rather than an objective paragraph.

Build an objective statement if you are seeking an entry-level job or have little to no experience. This introductory section looks at what you hope to get out of a job rather than what the employer can gain from you. Many recruiters view an objective statement as outdated, so use it wisely.
Skills

Use bullet points to make your skills section easy to read. You can create columns for this part of your resume. Try to include only four to six short phrases that describe relevant abilities.

Figure out what the hiring manager wants in an employee by reading through the job listing. Whenever possible, include keywords from this posting to describe your qualifications.
Work Experience

List between 10 and 20 years of your work experience. If possible, only mention positions that apply to the new job you want; however, avoid creating gaps in your work history.

Use the same format for each job. Include the position title, company name, and dates of employment.

Create a bulleted list of three to five accomplishments and responsibilities for each position. Use industry-related action verbs.
Education

Create a list of relevant education. Typically, you want to use a reverse-chronological order.

Use the same format for each education entry. Always include the degree name, area of study, and university attended. You can include the graduation date if desired.

Avoid discussing your high school education. However, if you have no college experience, you can include it.
Why You Should Use a Resume Builder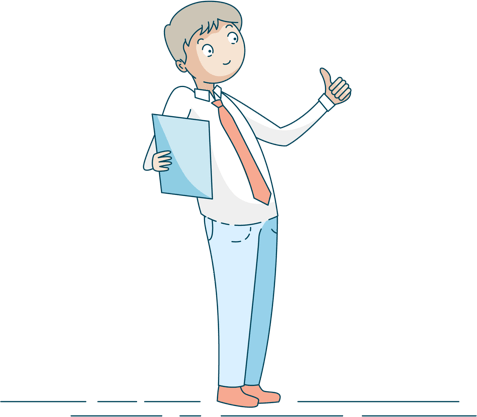 Have you searched through all of the engineer resume templates only to discover you're still struggling with the creation of your professional document? While templates offer a lot of support, you can get even more help by using a resume builder. This tool helps you figure out a way to incorporate one-of-a-kind information into your file. Many jobseekers turn to this building block because of its many benefits:
• Fast and easy to use
• Available in a variety of formats
• Industry-specific writing tips
• Career-tailored wording
• Cover letter templates and builders
Remember to use the
resume builder
as a first draft of your document. Read through the completed resume, and make changes to ensure its voice fits your own.