English Resume Templates To Land the Job
English Resume Styles Ideal for Your Career
When English is not your first language, being able to impress employers in countries where it is the native language can be downright difficult. Yet despite the hardship, being able to comfortably use it in your work is necessary. Information shared by the Harvard Business Review shows that 1.75 billion people use English at a useful level across the world, making it the
international language of business
.
Errors in grammar, sentence structure, and even the formatting of your resume can call your job candidacy into doubt. Fortunately, the
English resume templates
provided here can help you in creating an effective employment reference document. Using them is sure to help to level the playing field with your native competitors.
Why Use English Resume Templates?
The BBC News reports that for
every skilled job position listed
, employers receive an average of 20 applicants. That makes for a crowded candidate pool that you can quickly become lost in before getting to meet a prospective employer in person. A strong resume, however, can help you stand out. The English resume templates provided here offer all the instruction and guidance needed to create such a document.
Resume templates offer several unique forms of assistance, including:

Comprehension of what employers want to see

Inspiration when you hit a creative slump

Motivation to match the quality of the examples you reference
One-Page English Resume Templates
Of all the advice you will hear regarding resume writing, the one bit repeated more often than most others is the importance of keeping your resume to a single page. That can be difficult when you feel as though you have so much relevant information to share. A
one-page resume template
shows you how to effectively condense your information so that you are sending the same message in fewer words.
Classic English Resume Templates
While smaller companies with limited applicant pools may want to see your creativity come through on your resume, large corporations that receive numerous responses to job openings simply want to focus on your qualifications. In such a case,
classic English resume templates
offer you the best chance of getting noticed. The format of such templates is free of unnecessary design elements and focused on utilizing fonts and spacing to keep readers focused on content.
Popular English Resume Templates
Matching the right style of resume to the company you are applying with requires an understanding of its culture. If you have yet to develop that, then you may want to stick with English resume templates that have proven
most popular
. These are often created by insiders using informational elements that have proven to be effective for jobseekers across all industries.
Modern English Resume Templates
If you are applying for a position in the technology sector, a sense of progressiveness is almost as important to convey as is your mastery of the English language, because technical applications and trends are dynamic and ever-advancing. Therefore, your document should showcase your technical skills and willingness to adapt in its formatting. By implementing new technological design elements, the
modern English resume templates
provided here portray just such a message.
Combination English Resume Templates
Jobseekers often face a dilemma when writing resumes to find a delicate balance between documenting their work histories and outlining their qualifications. Many feel that emphasizing one area has to come at the expense of the other. That is not true when you have
combination English resume templates
to reference. These show you exactly how to create a strong harmony between your listed skill set and documented professional experience.
What To Say in Your Resume
Style and formatting are certainly important elements to consider when creating a resume, yet they are far from the only factors that influence its effectiveness. Content is equally as important as impressing employers. Recruiters may overlook an otherwise strong candidate (even if he or she boasts a resume created using the ideal format) if he or she is unable to develop strong content. You will notice that, when it comes to content, the English resume templates show here often ask for the same things, because these informational elements have proven to be effective at capturing employer interest regardless of style.

Knowing this, focus on the following tips when organizing each section of your resume:
Contact Information

The cultures of many English-speaking countries dictate that elements such as age and marital status are often not important when listing contact information.

Only include points of contact that a recruiter can easily reach you at.

Educational credentials such as "MBA" are not considered professional designations. Do not attach them to your name here.
Summary

Applying for a new job implies an objective of making a career change, making it unnecessary to directly state such an intent here.

Use this section to outline your most valuable professional skills and experience.

Provide only high-level details as more in-depth information belongs in other sections of your resume.
Skills

Include a good mixture of soft skills (general attributes) and industry-specific knowledge.

Keep your skill list short, yet also use it to show how your skill set can contribute to a company.

Do not list things many would consider basic expectations as skills.
Work History

List only your most relevant professional experience in this section.

Use action words to begin your bullet points in this section, as that makes it easier for readers to envision you accomplishing the tasks you detail.

List the dates of your employment, accounting for any gaps in time between the jobs you include.
Education

If you hold any professional certifications, list those before your educational accomplishments.

While your GPA is not required when detailing your education, do include honors you earned in college or graduate school.

Internship experience relevant to the job you are applying for belongs in the "Work Experience" section, not here.
Why You Should Use a Resume Builder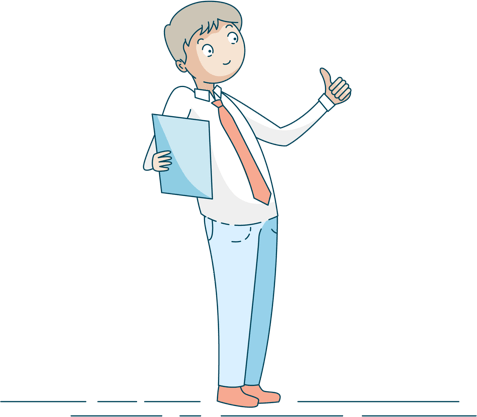 Along with the English resume templates shown here and the
other resources
available to instruct you, resume builder tools also provide valuable assistance when creating an employment reference document. These offer advice for fine-tuning your document both during the writing process as well as prior to submitting it. From screening your document for errors to helping you in creating a cover letter for it, a resume builder ensures that the finished copy seen by employers will be as impressive as possible.
The many users of our
resume builder
tool have praised the advantages that it offers, such as:
* Offering easy-to-understand technical instruction to those without strong technical skills
* Providing tips on how to optimize a single document to meet the expectations of several different job listings
* Customizing resumes to a particular job based on user feedback
All you need to do is provide some basic information, and our resume builder will help match you with the right style based on your stated career path. This tool will help you optimize all the information provided above, allowing you to create a resume that opens doors.