Entry Level Accounting Resume Templates: How To Write a Standout Resume
Your Go-To Guide for Crafting a Solid Entry Level Accounting Resume
Sending out top-quality, entry level accounting resume templates is among the best moves on your way to an exciting new career in accounting. Outstanding templates and
professional writing tips
can help turn an ignored resume into one that
prompts a callback
.
Fast-growing business fields, such as accounting, are highly competitive. There are usually numerous applicants applying for every new position that opens. A resume that stands out from the crowd, showcases your most relevant professional characteristics, and makes a good impression is imperative. Convenient resume builders are also a great option as you begin to assemble your professional portfolio.
Why Use Entry Level Accounting Resume Templates?
Why do you need to rely on entry level accounting resume templates instead of simply listing the pertinent information as bullet points under appropriate headings? Hiring managers actually spend very little time scanning each resume before deciding whether a candidate may be a good fit—as few as
six seconds
each!
This narrow window of time makes it absolutely essential to present your information in the most engaging way possible. A template helps improve visual appeal and remind you of essential information to include. Plus, they are easy to use.
Other perks of using a template include:

Visually stunning document with no distractions

The most important information is most visible

Implementation of a professional quality design theme

All-important industry keywords stand out for quick scanning

No worries about making formatting mistakes
Entry Level Accounting Resume Templates With Cover Letter
Many employers now require a cover letter. The best way to see that the style and tone are well-matched between documents is to use a template that includes the cover letter. A well-drafted cover letter acts as your first letter of introduction to your hiring manager and emphasizes your written communication skills. Try one of these entry level accounting resume templates today.
One-Page Entry Level Accounting Resume Templates
A one-page resume is best if you are a recent graduate or have only a few years of relevant experience in your field. Some jobseekers have difficulty drafting a single page resume while maintaining visual appeal and white space. Don't crowd everything together on your own; just choose a one-page template that designs your resume for you!
Popular Entry Level Accounting Resume Templates
Our
most popular templates
are all in one convenient place, so you can quickly find out what layouts are trending now. These templates are the most popular because they work. Browse the best templates to see many styles and layouts before deciding on the best fit for your career field, level of experience, and personality.
Classic Entry Level Accounting Resume Templates
Classy classic layouts appeal to many tastes and are almost universally pleasing. Our classic entry level accounting resume templates are carefully designed by combining some of the best elements available to present a jobseeker's vital information without fluff or distraction.
Use a classic template if you plan to apply to numerous postings without customizing a resume for each opening. To view more classic resume template options, check out our
basic resume templates here
.
Modern Entry Level Accounting Resume Templates
Perhaps you would prefer a fresh take on the basic resume layout. Browse our modern entry level accounting resume templates. Modern resumes offer creative use of color, a range of fonts, and unique layout options to shake up the basics while presenting the same information. Choose a modern layout if you are a recent graduate, are applying to a fairly new company, or simply want a design change as you update your resume.
What To Say in Your Resume
Jobseekers often choose entry level accounting resume templates because hiring managers rely on resumes to communicate the same basic information about every applicant. This provides a clear and fair picture and establishes the criteria for the screening process, so no one wants to leave information gaps. Your resume needs to make your accomplishments shine so you will stand out from the crowd. You can use these
resume writing tips
to help you know what to say in your resume.
Always consult
trustworthy advice
when writing to ensure that you follow accepted protocol and include all the required information.
Contact Information

Full name: Type your full legal name conspicuously, but not garishly with enough white space surrounding it for a clean appearance.

Phone number: End the contact information with a working phone number and record a simple greeting that will make a positive impression.

Email address: Create a business-only email address to use for jobseeking. Keep it professional and simple, such as a version of your name. Once you establish a new business email, check it at least daily.

Mailing address: Continue the contact information with your correctly formatted mailing address.
Summary Statement

Remember that many hiring managers read the summary as a first sorting process, so put your best foot forward.

Concentrate the professional achievements that set you apart the most into three to five bullet points or a three-sentence paragraph.

Before writing your summary statement, read the job posting again, so you can focus on the specific requirements you possess.
Skills

Investigate: Take your time researching the most advantageous keywords in your field and for your position before drafting your skills section.

Specify: Cherry pick keywords from your research that best describe the skills you have gained throughout your career.

Organize: List your personal skill list in four to six bullet points that showcase your accomplishments without embellishing.
Work Experience

Specifics: Detail your chief duties with three to five bullet points for each employer.

Framework: Create a framework for your work experience section by listing your current or most recent employer, and listing subsequent employers in reverse chronological order.

Action: Whenever possible, begin every bullet point with a meaningful and correct action verb.

Add dates: Your length of employment is important, so hiring managers can assess how long you spent building each skill in your repertoire. List the formal start and end date for each employer.
Education

Elaborate: Include your grade point average only if it is at least 3.0, and you are a recent graduate who is relying on your GPA to compensate for your lack of experience.

Concise: Limit the details for each educational institution to only five items each: the name of the institution, its city and state, your graduation date, the degree you earned, and your major area of study.

Orderly: The education section is in reverse chronological order like the work history section.
Why You Should Use a Resume Builder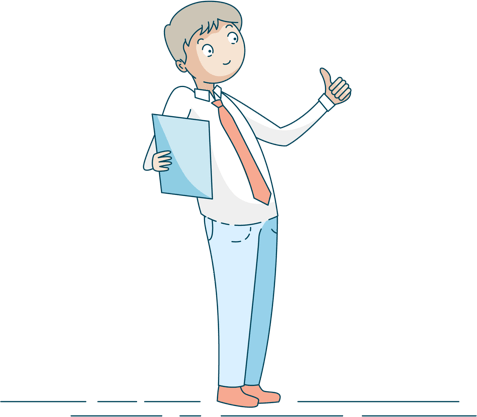 Resume builders are great if you need a resume quickly or struggle with the templates. The entry level accounting resume templates are a great tool for many jobseekers, but some prefer to build the resume one question at a time. In
three easy steps
, you can create an individualized resume with all of your details formatted perfectly.
Some of the benefits of a resume builder include:
• Picture-perfect formatting
• Downloadable documents in several formats
• At least 20 impressive layouts to choose from
• Included cover letter builder
• Custom made to your specifications
• Showcases your professional achievements
• Utilizes the best keyword for your field and position
• Customized writing tips and examples from your field of specialty