Entry Level Resume Templates: How to Write a Standout Resume
Your Go-To Guide for Crafting a Solid Entry Level Resume
You've already heard about the importance of a stellar resume, but this document is an even more critical part of your job hunting toolkit when you're applying for entry level positions. You should not only craft a streamlined, organized, and easy-to-read document but also include content that shows hiring managers how your unique qualifications will bring value to their organizations. Competition always remains stiff, so you need to do everything you can to stand out in all the right ways.
Thankfully, we've provided our entry-level resume templates to help you create a well-designed document. Choose from a wide range of
organized, visually appealing templates
and follow our advice to compose a compelling professional narrative using your
work history and relevant skills
.
Why Use Entry Level Resume Templates?
A template not only serves as an indispensable structure and content guide but also boosts your chances of getting more than the usual cursory look by recruiters. Since you have
only six seconds to grab their attention
, you've got to make every word and formatting choice count.
Your first goal is to convince busy hiring managers to look at your resume and reduce the chance that
application tracking software
will reject it. Achieving this requires uniformity in several aspects of your document's design:

Simple formatting

Standardized, consistent margin sizes

Common fonts, such as Times New Roman or Arial

One font throughout the document

Only black-colored font
You'll find this type of guidance, along with other smart advice, in our entry-level resume templates.
Creative Entry Level Resume Templates
Some resume formats are ideal for conservative fields, but you may have a bit more leeway if you're looking for work in creative industries. When you're
targeting your application materials
as the experts at Robert Half advise, you can turn to our
creative entry-level resume templates
for pointers on crafting high-impact visuals and dynamic content. The goal is to show off your compelling talents with both strong qualifications and an eye-catching design.
Functional Entry Level Resume Templates
While many advise against the functional resume format, The Muse reveals that
certain kinds of jobseekers may benefit
from using it. If your work history contains a lot of internships or volunteer positions, as is common for entry level job hunters, it may be the right fit for your own document. Our
functional entry-level resume templates
work because they call the most attention to your pertinent skills and accomplishments.
Basic and Simple Entry Level Resume Templates
Remember that statistic about recruiters spending only six seconds reviewing each resume? Reading lots of resumes is time-consuming, so a simple format increases the odds that a recruiter will read it and allows you to accentuate your strongest qualifications.
Our
basic and simple entry-level resume templates
help you accomplish these goals with clean formatting, tips for simple content, and standardized design advice. They're ideal for both traditional, conservative fields and creative, modern industries.
ATS Entry Level Resume Templates
We mentioned that hiring managers sift through a large volume of resumes, but those are the ones that successfully make it through applicant tracking systems in the first place. This technology uses algorithms that screen, score, and rank your resume for relevance to the job posting in question.
Our
ATS entry-level resume templates
help get your document past the bots by showing you how to optimize it with keywords and use ATS-friendly formatting.
One Page Entry Level Resume Templates
The pros at LiveCareer warn entry level jobseekers
not to turn their resumes into novels
. It's tempting to get wordy and toss in previous experience that isn't relevant.
Fortunately, our
one page entry-level resume templates
are perfect for entry level jobseekers, especially those with limited work experience. They assist you in prioritizing content, making smart choices with its structure, and providing guidance on what you can safely omit from your resume.
What To Say in Your Resume
We've mostly discussed formatting best practices in our entry-level resume templates, but what's on your resume is just as important as how it looks. Each template style we've referenced includes some basic, fundamental sections that you need to include in your own version. While you're composing and polishing your document, don't forget to
follow our writing guidelines
as you craft each section.
Contact information

Name: Business Insider suggests listing the name you use consistently in the workplace and across professional social media profiles, as well as a version to differentiate you from your competition

Professional email address: Avoid "cutesy" email addresses and list one that uses a variant of your name. Also, steer clear of dated domains such as AOL or Hotmail.

Phone number: Stick to your home or cellphone number, and ensure your voicemail greeting is professional in nature

Mailing address: Include only your city and state to avoid identity theft
Summary/Objective statement

Most jobseekers are ditching the traditional objective statement on their resumes in favor of the summary statement, but some job hunting professionals can leverage objective statements for their benefit. The key is determining which version better suits your purpose.

Summary Statement: Think of the summary statement as your "quick elevator pitch" that stresses your critical hard and soft skills related to the position. To demonstrate how you'll bring value to a future employer, be sure to include keywords from the job description that match your own experience and abilities.

Objective Statement: On the other hand, The Muse explains that a small percentage of jobseekers can get some great mileage out of a strongly written objective statement. It's most useful for entry level candidates and career-switchers, but don't forget to explicitly explain how your skills will get results for the employer.
Skills

Keywords: Use exact keyword phrases from the job advert, and list the ones that reflect your skills

Organize: Detail your abilities using four to six phrases in a bullet-point list

Personalize: Be sure you craft each version of your resume to target the exact position for which you apply
Work Experience

Make It Relevant: Pull applicable keywords from the job posting and tie them to specific accomplishments and responsibilities

Action Verbs: Employ dynamic words that give recruiters a picture of what you've done. If you need inspiration, try The Muse's comprehensive list of powerful verbs.
Education

Be Selective: Don't worry about listing your GPA. In most cases, it's only a bonus if you earned a 3.5 or higher and you're seeking internships.

Consistency: Pick standardized methods for listing your degrees and certifications, dates attended, and the name and location of each institution
Why You Should Use a Resume Builder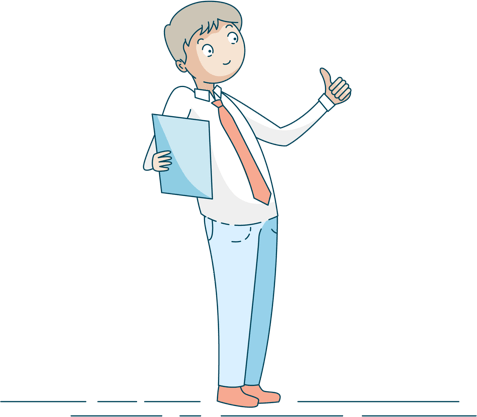 Using
our resume builder
gives you access to high-quality entry-level resume templates such as the ones you've already seen. Our builder includes a simple three-step process.
• Select from a menu of powerful, professional designs
• Give us some basic information about yourself
• We pair you up with our recommended templates for your needs
Moreover, you get access to a formidable cache of tools, best practices, and other sage wisdom to use when you're looking for your next job.
• Advice and examples tailored to your industry
• Assistance in writing smart, professional cover letters
• Downloadable resumes available in a huge range of formats
• Unlimited access to your resumes and cover letters from anywhere