Free Online Resume Templates To Land the Job
Accessible Resume Styles Ideal for Your Career
If you want to
get ahead
of all the competing job candidates, you need to focus on your resume. Recruiters are looking for the perfect candidate for their opening. Whoever they pick for the position, they want to be confident that he or she will do a good job and be with the company for years to come. These are just some of the aspects you need to communicate on your resume.
Your resume is more than just your chance to show your skills and qualifications. It is an opportunity to set yourself apart from all the other candidates that hiring managers will review alongside you. Reviewing free online resume templates is a simple, easy, and completely accessible way to learn exactly what aspects will make your resume stand out.
Why Use Free Online Resume Templates?
There is no question that creating a great resume is difficult. If you want to maximize your chances of landing the job, you need to be completely confident in your resume. Learn what
catches readers' attention
, and what information you should include. In addition to acting as guidance for your resume, using free online resume templates also:

Inspires the content and language of your resume

Makes the writing process convenient, fast, and simple

Helps you learn writing practices for future resumes

Strengthens your writing and lets you be more confident

Gains an extensive understanding of what makes a resume good or bad
Changing Career Free Online Resume Templates
Another very specific type of resume that is often completely different than a traditional resume is for when you are changing careers. It can be tricky to emphasize the compatible skills and experiences in your old career. Still, this is a challenge that you must undertake if you are going to find a job. Changing career resume templates will show you where to start.
Two-Page Free Online Resume Templates
There are actually very specific length requirements and limitation on your resume. If you have worked for 10 years or less, your resume should be entirely on one page. If you are trying to represent any more than that, you need to include a second page. These
two-page
free online resume templates will help you understand the complicated rules regarding length.
Entry-Level Free Online Resume Templates
If you are just starting out, your resume is going to be very different from the resume of a veteran in the job force. Because you have much less working experience, you need to construct your resume carefully. There are also different expectations that hiring managers will have for you. Take a look at
entry-level
free online resume templates to learn how to create this type of resume.
Internship Free Online Resume Templates
Getting an internship is a great way to break into the working world. Of course, when applying for an internship, you need to create your resume differently than if you are applying for a traditional job. Employers are looking for candidates that could potentially join the company permanently at the end of the internship. Take a look at internship resume templates to get started.
Graduate Free Online Resume Templates
Once you have graduated school, you are ready to apply for a job that is the beginning of a career, rather than just a source of money. It is now time to put together a resume that includes specific and targeted discipline skills instead of general abilities. Graduate free online resume templates will guide you as you step out of school and into the real world.
What To Say in Your Resume
While every aspect of your resume is important to manage, the absolute most vital part of your resume is the content. You need to have a firm understanding of what should and should not be in your resume, as well as which sections you should include. Pay careful attention when reviewing free online resume templates and use the following information to figure out exactly what to say in your resume.
Contact Information

The contact information should appear at the top of your resume.

Make this information subtle. You almost want readers not to notice it until they are ready to contact you.

Include your mailing address, a professional email, phone number, and your full name.
Summary

Your summary introduces yourself, but it also acts as a hook. Your summary should draw employers in after they read it and encourage them to continue reading.

Do not mention your career objectives. Instead, focus on your attributes and qualifications, drawing information from throughout the rest of your resume.

Your summary should be about three sentences or bullet points long.
Skills

The skills section should be one of the smallest in your resume. All the information should be easy to understand, even when skimming.

Format your skills as a short bulleted list with four to eight points. Each should relate directly to the position you are applying for.
Work Experience

The work experience section is typically the longest and densest section. This should only not be the case if you are writing an entry-level or internship resume.

List your previous working experiences in reverse chronological order.

Use present tense for current jobs and past tense for previous jobs.

Always make sure the first word of every bullet point is a strong action verb.

Aim for five to eight bullet points for each position you describe. You can use more or fewer depending on how important the job is.
Education

The education section should be at the end of your resume and very brief.

The only pieces of information required are your school, date of graduation, and type of degree.
Why You Should Use a Resume Builder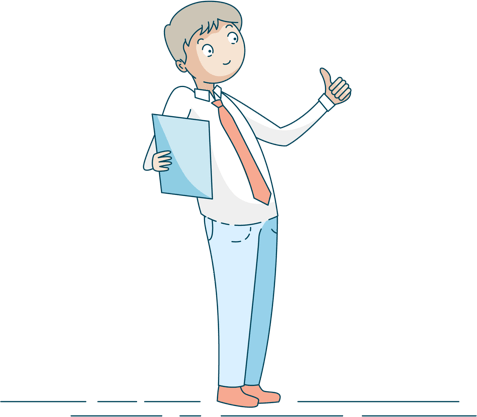 If you have read several free online resume templates and you are still unsure of how to get started on your own resume, there is one more tool that you should be aware of: the
resume builder
. This tool is more active, providing you with direct and detailed guidance so you can strengthen your writing and ensure it is as solid as possible. Other benefits of using a resume builder include:
• Automatically selecting the best resume template
• Speeding up and simplifying the writing process
• Removing all formatting mistakes
• Providing you with more confidence in your own resume
• Guiding you on which information to include