Freshers Resume Templates for Jobseekers
Make Minimal Experience Look Good With These Freshers Resume Templates
As a freshman, you may struggle to create a standout resume to secure a job or an internship. Without a college degree or much formal work experience, you might find yourself staring at a mostly blank page. Just because you do not have formal work experience or as much education as the upperclassman does not mean you cannot compete for the position.

Some of the supposed weaknesses of a freshman resume, such as limited work experience and education, might become strengths with the right presentation. With our freshers resume templates and tips, you will learn how to draw attention to your skills and education instead of your work history to impress hiring managers.
Why Use Freshers Resume Templates?
You are just making your debut in the formal working world. You need to build a standout resume to secure a work-study position, an internship, or a part-time job. Using freshers resume templates provides many benefits over starting from scratch, including:

Convenient

Optimized for Applicant Tracking Software

Clean and easy to read

Inspiration for your design and content
Templates give you a starting point. Instead of staring at a blank page wondering how to state your skills and experience, you have a format to use and content to give you inspiration for a place to begin. Just remember, they are a starting point and require some editing work to become the stellar document you use to apply for internships or jobs.
Creative Freshers Resume Templates
Freshman looking to enter a creative field, such as graphic design or advertising, might wish to work with creative freshers resume templates. These use graphics and color blocks to add some pizzazz to the resume. You must proceed with caution using these templates. Although they allow you to demonstrate your artistic ability and style, some industries might see these as unprofessional or inappropriate.
Clean Freshers Resume Templates
Clean freshers resume templates make it easy to create an easy-to-read professional resume. There is plenty of white space mixed with a balance of color and typography so that your resume has style but does not become too busy. The emphasis remains on demonstrating your qualifications and skills so hiring managers see you are right for the job. It works well for almost any industry.
What To Say in Your Resume
As a freshman, you most likely are developing your first professional resume. This makes it hard to know what to include in your resume, as well as how to word your duties, accomplishments, skills, and qualifications. Working with freshers resume templates provides the first step, but it does not do all the work for you.
It is best to follow a
basic outline
for your resume, although this might change depending on your chosen style and format. There are specific items to include, so here is a checklist to help you make sure you incorporate the most important information.
Contact Information

Do not forget to include your contact information, even if the hiring manager already has it. Place it at the top so that hiring managers do not have to search to find it.
Summary Statement

Briefly sum up how your skills and experience will benefit the company you want to work for. Be sure to focus on what the job posting asks for. Think of your summary statement as your 30-second elevator pitch in which you emphasize your most important skills, accomplishments, and qualifications that make you the perfect person for the position.
Skills

You should also have a space on your resume to detail your key skills. This includes your technical skills, industry-specific skills, and soft skills such as organization or communication.
Work Experience

You also need to include a section for your work experience. Although it is best to focus on work experience relevant to the position to which you apply, as a freshman you might not have any. Include any work experience you have, including volunteer work. When you list the duties, emphasize the skills that apply to the new job. For example, if you worked in retail and are applying for an office job, stress problem-solving or customer service skills.
Education

Finish your resume by listing your education. As a student, you might wish to list your education at the beginning of your resume, especially if you do not have much work experience. Include any honors you received in high school or during your first year at college, as well as your GPA if you wish. List your college education and indicate that you are still in school through listing your expected graduation date.
Why You Should Use a Resume Builder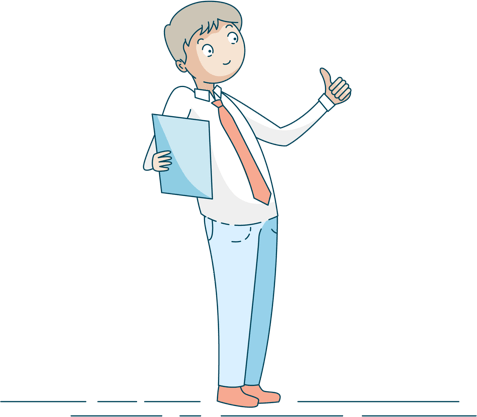 Working with freshers resume templates works well for many new jobseekers, but there are other options. One popular one, especially with those with limited work experience, is a
resume builder.
To use a resume builder, you choose a design and provide specific information about yourself such as your education, work history, and skills. All you have to do is answer some basic questions about yourself. Then, the builder creates a resume based on your responses that includes some industry-specific bullet points.
A few features that resume builders provide include:
• Resume formatted for sending via email and posting online
• Tips on what to include with sample phrases to help you describe your achievements and experience
• Samples for inspiration and comparison
• Analytics to see how your resume performs
• Templates and builders for cover letters
Although you still need to make some edits to perfect the resume, many jobseekers find it a much easier way to create an initial draft. The outcome is a strong resume that improves your chance of making it past the initial stages of the hiring process.