General Resume Templates To Land the Job
High-Quality Resume Styles Ideal for Your Career
Your resume is the first impression you make on hiring managers and recruiters. An organized and well-designed document is only part of what draws the reader's eye. You must also include the right information. Above all,
hiring managers look for resumes
that mention the same keywords and key phrases used in the job ad. They also want to see quantitative information and a strong professional summary.
By using a solid resume template that includes headers and bullet points to organize the information, you can be a step ahead of the competition. General resume templates create the perfect base for your resume. You can easily tailor a general resume to fit nearly any industry and customize the information you provide for each job you apply to.
Why Use General Resume Templates?
General resume templates offer many benefits for job applicants. The fully customizable templates are an excellent starting point for someone who is creating his or her first resume. Experienced resume writers may also prefer templates as a way to streamline the writing process. They are well-organized and professionally designed so that the applicant can focus on providing the right content. Other benefits of resume templates include:

Save time during the creation process

Receive inspiration for information to include

Learn more about creating an excellent resume from scratch

Receive guidance regarding information to include and how to format it throughout the process
Clean General Resume Templates
A clean resume template may stand out more than something with an elaborate design. When a hiring manager needs to look past design elements to find the information on a dozen resumes, one with a clean and simple format will be much easier on the eyes. These templates can still use color in the form of headers, but the overall design is a uniform, well-organized document that focuses on functionality over beauty.
Chronological General Resume Templates
Applicants who have a lot of relevant education or work experience will likely want to stick to using the traditional reverse chronological order on their resumes.
Chronological general resume templates
work for nearly any industry and makes it easy for recruiters to see the applicant's work experience, education, and achievements as well as how many years his or her experience spans. This format works well for positions that require the applicant have a specific amount of experience.
Entry-Level General Resume Templates
Entry-level general resume templates
are a perfect choice for individuals who graduated recently and are searching for their first job in their chosen field. General templates are usually black and white, which is preferable for conservative fields, such as law or finance. On occasion, they use headers or dividers with a bit of color, which will fare better among artistic fields, such as fashion.
Internship General Resume Templates
Many fields of study require students to successfully complete an internship before they graduate. Internship general resume templates focus on education above work experience since many students have yet to work in their fields. Internship templates allow jobseekers to focus on their education, relevant extracurricular activities and positions of leadership held, awards and accolades, and skills.
Contemporary General Resume Templates
People who are pursuing careers with startup companies, graphic design firms, fashion houses, or in other creative fields should consider using
contemporary general resume templates
. These templates provide more opportunities for applicants to be creative about font choices, colors, overall design, and placement of information. Photos, tables, text boxes, columns, and other unique formatting ideas are common in these types of templates.
What To Say in Your Resume
Did you know that
many companies now use software
to scan your resume before it ever makes it in front of a hiring manager? If you want the right people to notice your resume, it is more important than ever to ensure you format it properly, provide the right information, and use key phrases when necessary, which you can do with the help of general resume templates.
Contact Information

Include a professional email address, but do not use a current work email address

Format your mobile phone number so it is easy to read and ensure the voicemail message sounds professional

Only include the city and state instead of providing your full street address

Provide credentials after your name but only designated professional ones, such as those used for medical doctors
Summary Statement

Focus on what you can provide for the company instead of what the company can do for you

Use up to six lines of text to provide a quick overview of your experience, major skill sets, and relevant personality traits

Structure sentences using fragments if it is necessary to keep within the line limits

Never use third-person writing in your summary statement or anywhere else in your resume
Skills

Create a list of bullet points that are no more than a few words each

Use this section to repeat the same keywords and phrases used in the ad you are applying to

Only list skills that are relevant to the position for which you are applying

Place the most relevant skills at the top of the list
Work Experience

Unless you are using a functional resume format, begin with your most recent job and work backward

Only list employment that is more than 10 or 15 years old if it is the only experience you have or if it is highly relevant to the position for which you are applying

Never include the name of your supervisor, how many hours you worked, or previous salary information

Focus on your accomplishments, increased responsibility, or quantitative information to show how you were an asset to each previous company
Education

Avoid listing the date of graduate if it creates a gap in your resume or if it was more than 10 years ago

If you are still in school, indicate that your degree is in progress or provide an anticipated date of graduation

List if you graduated with any honors, but do not include your GPA unless you recently graduated

Include certifications and licenses in this section unless you create a separate one for them alone
Why You Should Use a Resume Builder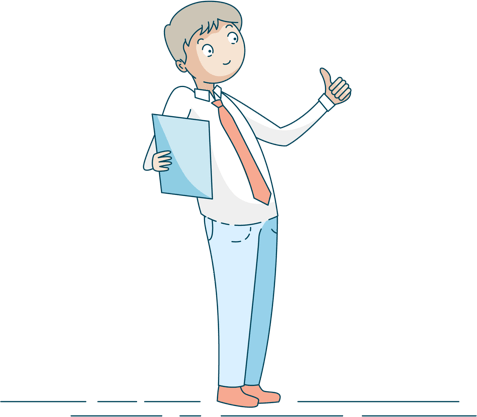 Sometimes, building a resume from scratch or even from general resume templates can feel overwhelming. If you need a little extra help, consider using a
resume builder
. The resume builder will allow you to choose a design and then walk you through each section of your resume as you add your experience, education, skills, and other important information. In addition to providing a step-by-step guide to creating your resume, builders offer several other benefits:
• Dozens of designs, formats, and color schemes to choose from
• Compare against samples to see how your resume fares when in competition
• Receive tips, tricks, and guidelines for writing an excellent resume as you go
• See analytical information that shows you how often people view and download your resume
• Post your resume online in many formats or email it directly to prospective employees
• Use the cover letter builder to truly make your resume stand out from the crowd