Graduate Nurse Resume Templates: How To Write a Standout Resume
Your Go-To Guide for Crafting a Solid Graduate Nurse Resume
The medical field is one of the fastest-growing and most competitive, so to help you land an interview, your resume needs to stand out from the crowd. Usually, numerous qualified applicants apply for each new open position. Graduate nurse resume templates are a great step on your way to making a great impression on hiring managers.
Well-designed templates with user-friendly
professional writing tips
can help improve the chances that your resume elicits a call back instead of being
ignored
. Remember, your resume introduces you everywhere you go professionally, so consider using a resume builder to help draft a great-looking, effective document for your portfolio.
Why Use Graduate Nurse Resume Templates?
Should you branch out on your own or rely on graduate nurse resume templates? While it's true that you could list your work history and skills in a basic bullet point format without the guidance of writing tips and a unifying design theme, your finished product could be visually distracting or difficult to read.
Hiring managers spend only
six seconds
on average scanning each resume before relegating it to the early rejection stack rather than the "callback" stack you deserve! Make the most of your brief opportunity with templates that help recruiters focus on your vital information without distracting.
Additional benefits include:

Ease of us

Reminders of necessary items to include

The most important information is easiest to scan

Visually impactful

Purposeful design element application
Classic Graduate Nurse Resume Templates
Classic resumes are great for anyone; in fact, they are the time-tested, almost unanimously attractive option. These
classic resume templates
work for anyone who wants the confidence of tried and true layouts or jobseekers who plan to use a single resume version to apply for multiple positions. Our classic graduate nurse resume templates will present your data in a clear, clean format with no distractions.
Graduate Nurse Resume Templates With Cover Letter
A cover letter is not only a good idea, most employers now require one. To be sure that your cover letter complements the stylistic elements and overall tone of your resume, be sure to choose from graduate nurse resume templates with an included cover letter. This step will ensure your cover letter introduces you, piquing the hiring manager's interest, and the resume follows through in the same vein.
Modern Graduate Nurse Resume Templates
If you are looking for a new spin on the same old resume format, see our modern graduate nurse resume templates. Modern resumes offer splashes of color, fresh, creative fonts, and innovative layout choices. You may prefer a modern format if you are a recent graduate or crave a break from the norm when you send out your resume.
Popular Graduate Nurse Resume Templates
If you are looking for all the most popular resume templates
in one place
, look no further. This list of best templates is a great place to see what is working for other jobseekers quickly and easily. Most people find what they are looking for here, but everyone benefits from browsing the many styles available before choosing the best fit.
One-Page Graduate Nurse Resume Templates
While it may be difficult to include all the pertinent information on a one-page resume and still preserve visual interest, this is the best option for recent graduates. For this reason, graduate nurse resume templates are very helpful. Everything you need for a compelling resume is neatly arranged with lots of white space and no crowding.
What to Say in Your Resume
You may find writing a resume challenging because you simply don't know what to say. Most resumes exist to communicate the same basic information. It's crucial to write within accepted parameters so you won't risk omitting necessary information. Graduate nurse resume templates can help by keeping your document professional while showing your achievements in their best light. Quality templates along with
great writing guidelines
are a winning team.
Contact Information

Full name: Neatly display your full legal name, and be sure to allow enough white space

Mailing address: Next write your mailing address, following the postal service's formatting guidelines

Email address: Use an uncomplicated and professional email address on your resume. Open a new email account if your current one seems questionable or is too long or difficult.

Phone number: Before including your phone number, call it and listen to your greeting—is it sensible or silly?
Summary Statement

Premier: Many hiring managers base their first cuts on reading the summary statement alone

Primary: Select your most outstanding professional attributes then concentrate them into a powerful three-sentence paragraph or three to five bullet points. Compose this section as if it were your only chance to impress your future employer.

Particular: Research before you write—check job postings and find the best descriptors for this position
Skills

Investigate: Research job boards to learn the most relevant keywords in your field

Adapt: Custom tailor these keywords to your work history. Reject any that don't apply to your situation.

Draft: In four to six targeted bullet points, present your best skills to your greatest advantage
Work Experience

Framework: The structure of this section is basically a list of your former employers starting with your most recent and proceeding in reverse chronological order

Detail: Include the official starting and ending date for each employer, so your recruiter can easily see how long you spent at each

Substance: Add body to your work experience section by listing your chief duties in three to five bullet points under each job

Verbiage: If possible, begin each bullet point with a powerful action verb that correctly describes your responsibilities
Education

Brief: Limit your education section to following five elements for each educational institution: institution's full name, institution's city and state, your graduation date, the degree you earned, and your major area of study

Logical: Arrange the education section in reverse chronological order like the work experience section if there are multiple entries

Expanded: Omit your grade point average and any other extraneous detail other than the five items mentioned above. Only include your GPA if it is at least 3.0, and you are a recent graduate who is relying on your impressive GPA to counterbalance your lack of experience.
Why You Should Use a Resume Builder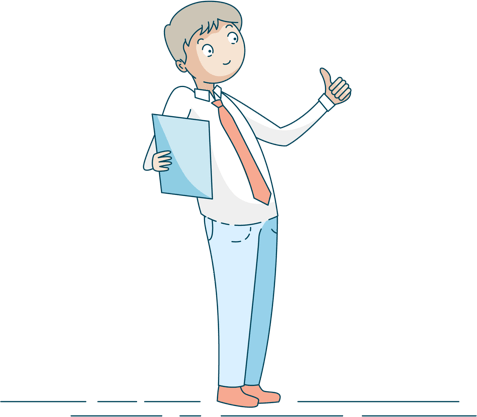 In a hurry? Consider a resume builder. Everyone loves our graduate nurse resume templates; however, you may prefer a resume builder that constructs your document via a question and answer tool. If you fear formatting or struggle to find the perfect template, try this
great tool
.
What are the other perks of a resume builder?
• Picture perfect formatting
• No fuss
• Custom made for you—with all your important details
• Optional cover letter included
• All the keyword research for your field already completed
• Great-looking layouts—choose the one you love
• A custom list of writing tips and examples specific to your career field
• Downloadable documents in several formats