Graphic Design Resume Templates: How to Write a Standout Resume
Your Go-To Guide for Crafting a Solid Graphic Design Resume
The
job market for graphic designers
will continue growing through at least 2026. In a digital world, that means today's graphic designers will continue to see stiffer competition when applying to jobs. Luckily, a strong portfolio and resume can help you stand out from other applicants when you're on the hunt for a job.
A well-crafted resume proves your skills and your potential. Are you feeling stuck? Do you need a little inspiration? These graphic design resume templates are the perfect jumping off point for creating your own document. Use them to jump start your creativity and put your best foot forward during your job search.
Why Use Graphic Design Resume Templates?
As the design world changes, so should your resume. After all, you must keep up with corporate expectations as well as creative expectations. If you spend too long using the same format, your resume will become boring and outdated, and probably find itself on the trash pile. Graphic design resume templates are an excellent choice to help you create your own resume for several reasons:

They are more convenient

They help you determine which information is most important

They inspire creativity

They speed up the writing process
Functional Graphic Design Resume Templates
While most resumes are chronological,
functional resume templates
work better for certain situations. If you are transitioning into graphic design from another industry, are a recent graduate without much professional experience, or have gaps in your work history, a functional template is more likely to meet your needs. This type of resume does not show a detailed work history and may increase the chances of receiving an interview request.
Portfolio Graphic Design Resume Templates
Portfolio graphic design resume templates
are perfect for displaying your experience as well as showing off your best design work. These creative resumes are best for innovative companies at which a combination resume and portfolio would impress. Some techniques for design and formatting can even target a specific job you want to apply for.
Contemporary Graphic Design Resume Templates
Using contemporary resume templates
is an excellent way to gain the attention of a company searching for a graphic designer. These templates are modern and include two or three columns of information. All use headers and complementing color schemes. Some include room for smaller blurbs of information or a picture. Use these templates if you hope to find work at a tech company or another type of technologically progressive company.
Creative Graphic Design Resume Templates
Creative graphic design resume templates
have quite the impact when used in the right setting. Consider this type of resume template if you intend to use your design expertise to create advertising campaigns or fashion websites, or if you want to work with an innovative startup company. However, avoid it if the company uses an applicant tracking system, which may not be able to read the resume correctly.
One-Page Graphic Design Resume Templates
Sometimes, a company requests that applicants only submit a one-page resume. Other times, it may be that you are new to the workforce and your experience only fits on one page.
One-page graphic design resume templates
allow you to create a professional resume that is well-organized and provides an overview of your experience in the best light.
What To Say in Your Resume
While the graphic design industry allows for plenty of creativity when creating your resume, there are several types of information you must always include. Our graphic design resume templates allow you to show off your design skills while still providing the relevant information. Remember to follow best practices as you create your document.
Contact Information

Provide your first and last name, preferably in a slightly larger font than you use for the rest of the resume

Use a professional email address

Ensure the voicemail greeting for the phone number you provide is brief and professional

Include links to your LinkedIn account and any online portfolios
Summary

The professional summary should be about three sentences and include some of your most relevant skills and accomplishments

Think of it as a sales pitch to entice the hiring manager to finish reading the rest of your resume

Focus on what you can offer the company, not what they can do for you
Skills

List both hard and soft skills

Gain more attention by including the same keywords that the company used in its job ad

Take a moment to personalize this section for every job you apply for

Be specific when including hard skills such as software you are proficient in
Work Experience

If you are an entry-level applicant, use this section to mention internships, summer jobs, or other part-time work that is relevant to the position. Experienced applicants should focus on experience gained in paid positions.

Use a strong action verb at the beginning of each bullet point when describing your accomplishments

Never write your resume in first person

Focus on accomplishments and achievements more than on duties and responsibilities to keep your resume interesting
Education

Make this section more prominent if you are a recent graduate

Avoid listing high school information unless you did not attend a college or university

Only list your GPA if you recently graduated

For each entry, include the name and location of the school, the dates you attended, the name of your degree, and your major
Why You Should Use a Resume Builder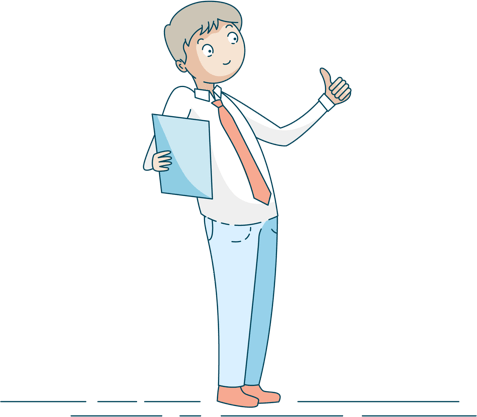 Even if you are an expert graphic designer, you may not want to format your own resume. Perhaps resumes aren't your forte, or maybe you would rather focus your energy on other parts of your job search. While graphic design resume templates are an excellent starting point, a
resume builder
may be able to provide you with even more help.
• Provides writing tips as you go
• Built-in designs to make your resume look more professional
• Use templates and writing tips to include a cover letter
• Post your resume online and easily email prospective employers
• Analytics to help you see how your resume is performing