Healthcare Administration Resume Templates: How To Write a Stand-Out Resume
Your Go-To Guide for Crafting a Solid Healthcare Administration Resume
In a competitive job market, your resume plays a critical role. No matter how experienced or skilled you are in your field, if you do not properly market yourself in your resume, you might not get the chance to interview for the job you want. That is why it is essential to put a lot of thought and care into constructing your document.
Use our healthcare administration resume templates and follow our
useful writing guidelines
to learn how to make each section of your resume stand out. As you write your document, compare it to these
well-written resume examples
to make it even stronger. Before you know it, you will have a standout resume that increases your chances of landing job interviews and, ultimately, a new position.
Why Use Healthcare Administration Resume Templates?
The Bureau of Labor Statistics predicts healthcare administration should
grow by 20% by 2026
, which is a much higher growth rate than the rates for many other industries. While this does point to more job openings in the future, it also suggests stiff competition as recent graduates and other career-changing professionals flood the job market.
This means you need a knockout resume to help you stand out as a worthy candidate. Our healthcare administration resume templates apply the best techniques concerning typography, white space, colors, and designs. On top of that, they provide you with the following as you construct your document:

Convenience

Direction

Motivation

Ideas for content and creativity

A learning experience
Clean Healthcare Administration Resume Templates
If you want something that offers a little more flair than a basic and simple template while still keeping to a similar standard format, check out these
clean healthcare administration resume templates
. Clean templates focus on fonts, color, and white space to create professional formats with some eye-grabbing modern styles for impressive finished looks.
Popular Healthcare Administration Resume Templates
Still unsure which formats and styles are best for your document? Browse through our
most popular options
to find some of the top healthcare administration resume templates out there. These options are favorites in terms of formatting and style so you can find the most suitable one for your industry, experience level, and particular tastes.
Entry-Level Healthcare Administration Resume Templates
New to this field? Use one of these
entry-level templates
to put your best foot forward. Our templates utilize formats that focus on professional strengths such as skills, volunteer work, and education. This makes it much more likely that hiring managers will pay attention to your transferable attributes instead of your lack of relevant experience.
One Page Healthcare Administration Resume Templates
Our
one page
healthcare administration resume templates and guidelines help you determine what to include and exclude in your resume in order to fit your best qualifications on one page and appeal most to hiring managers. These templates utilize space well so you can fit a good amount of pertinent information without losing reader-friendly white space.
Basic and Simple Healthcare Administration Resume Templates
Perfect for conservative and traditional industries, our
basic and simple
healthcare administration resume templates offer organized layouts so you can present your qualifications in a straightforward and professional way. We offer many different designs so you can choose whichever is most visually appealing. Universally accepted, basic and simple templates are particularly convenient when applying to many different types of jobs.
What To Say in Your Resume
Did you know that most recruiters spend only
six seconds
glancing at a single resume? You might not know what parts of your resume they skim through during those few seconds, but you can make sure that your entire document is ready for the challenge. While our healthcare administration resume templates use designs and formats that include the vital components of a professional resume, always make sure your document contains the following sections to keep it out of hiring managers' trash cans.
Contact Information

Name: Place your full name at the top of the page

Mailing address: You do not necessarily need to include this, but if you want to, it is acceptable to simply list your city and state rather than your complete address

Email address: List a professional email address appropriate for the workplace

Telephone number: Include a mobile or home number that you have the most access to, but not a work phone number
Summary

Summary Statement: Similar to an elevator pitch, the summary statement is concise and straightforward. It includes a few of your top professional qualifications and emphasizes how you might benefit your employer if hired. Most jobseekers include a summary statement rather than an objective statement.

Objective Statement: This statement explains what you want or need from a potential job. Most employers consider the objective statement outdated, but it is still appropriate for some industries.
Skills

Be concise: Short phrases and bullet points allow for easy skimming

Identify and incorporate: Scan the job listing and incorporate keywords and phrases in your resume exactly as they appear in the listing

Personalize: Make sure the hard and soft skills you list are relevant to the position
Work Experience

Position: List first the professional title of each position. Include the company name and dates of your employment

Responsibilities: Include four to six bullet points of each position's duties and responsibilities

Paint the picture: Use action words, keywords from the job listing, and numbers or percentages to make your responsibilities sound more impressive to hiring managers
Why You Should Use a Resume Builder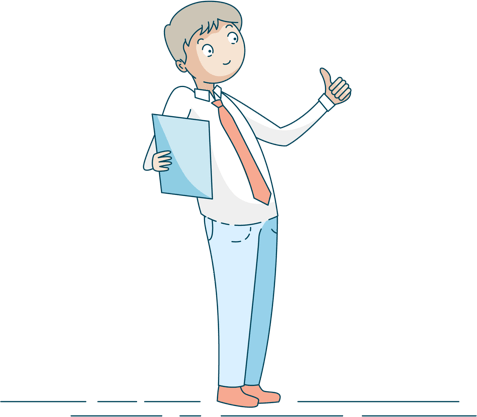 Even with our many convenient healthcare administration resume templates available, resume writing can be a stressful and sometimes overwhelming process. Simplify the task by using our resume builder to create a customized resume to suit your specific needs. Our builder is incredibly easy to use—just follow these three steps:
• Choose your favorite design from our collection of professional options
• Give us a little bit of information about yourself
• Receive your finished document and then download, print, and send with your applications!
With our
resume builder,
it has never been easier to create a standout resume. We do most of the hard work for you so you can construct a finished document in no time that is worthy of your qualifications. Don't waste another minute—get started now to obtain a professional and attractive resume that you can confidently send to potential employers.