Healthcare Resume Templates: How To Write a Standout Resume
Your Go-To Guide for Crafting a Solid Healthcare Resume
According to Forbes, a
poorly written resume
scares away employers in more ways than one. In today's competitive job market, you must show your employers from the very start that you're hardworking and talented.
Thus, crafting a stellar resume is crucial. Chances are you have some questions on how to write a document that is engaging and appropriate for the healthcare industry. That's where we step in: our selection of
healthcare resume templates
have helped hundreds of jobseekers like you land their dream position.
With some careful planning, you can craft a resume that will wow a hiring manager and get you an interview offer. For absolutely no charge, you'll have access to an abundant amount of writing tips and examples so you can customize your document in a pre-formatted template to be a compelling portrait of your professional life.
Why Use Healthcare Resume Templates?
Although most resumes are only one page, they are nonetheless tricky to write because of their various components. Our
industry-specific resume templates
eliminate many of the common pitfalls people fall trap to because they include:

Proper margins and font size

A streamlined and organized layout

Ample room to showcase your achievements

Spell Check feature to eliminate spelling and grammar mistakes
Without worrying about many of the technical aspects of formatting your document, you can concentrate on your words with care. An optimal resume design coupled with intuitive and easy-to-use features to frame your accomplishments make you almost unconquerable in the job market. We have compiled healthcare resume templates to take the guesswork out of crafting your document.
Internship Healthcare Resume Templates
Internships for an entry level nursing or medical doctor position are important. You worked hard to obtain your internships, so you should showcase them with pride. You can use one of our internship healthcare resume templates for precisely that purpose. Get your foot in the door of your profession with style and elegance when you format your resume according to our carefully planned specifications.
One-Page Healthcare Resume Templates
Trimming several pages of information into one streamlined document is easy with our guidance. Choose from 18
one-page healthcare resume templates
to take advantage of all the tricks the professionals use to craft a meaty resume in just one page.
In addition, take a peak at our
resume writing tips
to tailor your language to sound more professional.
Professional Healthcare Resume Templates
How do you make your resume look professional? There are
dozens of things you can do
, from experimenting with fonts to making it easy to skim. When we created our professional healthcare resume templates, we kept these tips in mind to give you a fighting chance to land a job you'll love.
Contemporary Healthcare Resume Templates
To prove you're savvy and sophisticated, you need a resume with a modern design. Our
contemporary healthcare resume templates
have either a two-column or a three-column layout so you can fit all your information into a dynamic presentation. We have 22 exciting templates to choose from that include headers and teasers. You can fit more information into one page than with traditional templates.
Tried and True Healthcare Resume Templates
A traditionalist might prefer a simple layout that presents information in a clear manner. You can't go wrong with our selection of tried and true healthcare resume templates. Dependable yet engaging, these templates have consistently helped jobseekers attain their goals. They're perfect for a demanding healthcare position where presentation is key. The formatting pleases a conservative hiring manager who isn't looking for anything flashy.
What To Say in Your Resume
If you're staring at your computer in vain, you may need some writing tips to get you started. Each of the five sections of a resume should be carefully planned out. Before submitting your document, make sure each section adheres to the following guidelines to maximize your chances of getting an interview:
Contact Information

Always use your full name, even if you commonly go by a nickname. You can introduce yourself by your nickname during a face-to-face meeting.

Display your phone number and email address prominently. If you have a LinkedIn account, add that, too.

You don't need to include your full address if you don't feel comfortable, but at least include your city and state.
Summary

Our healthcare resume templates typically carve out a part for either a summary statement or objective statement. Which one you write depends on your circumstances.

A summary statement is for the more experienced jobhunter looking to make his or her qualifications stand out. It consists of three or four short sentences describing skills, accomplishments, and professional experiences in order to paint a compelling snippet for the hiring manager.

An objective statement is for an entry-level candidate or someone looking to tap into the healthcare industry from an unrelated field. It should detail why you want the position and what you can offer the employer.
Skills

List between six and eight of your strongest skills that relate to the job position. Use a bullet point format.

Read the job description closely to pull skills that the employer desires. Add some of your own as well.

Include strong adverbs. Rather than writing "multitasking skills," opt for "excellent multitasking skills."
Work History

List at least three prior positions that you've held in the industry. Entry-level candidates should concentrate on internships, volunteer experience, and jobs outside the field.

Personalize your language. Don't just mimic tasks from the job description.

Include between three and five bullet points for each prior job, as well as the name of the company, your official title, and the dates you worked there.
Education

List all the community colleges or universities you attended along with the name of your degree.

You may include the year you graduated, but it's not necessary for more experienced candidates.

List the institution you attended most recently first, and work your way back in chronological order.
Why You Should Use a Resume Builder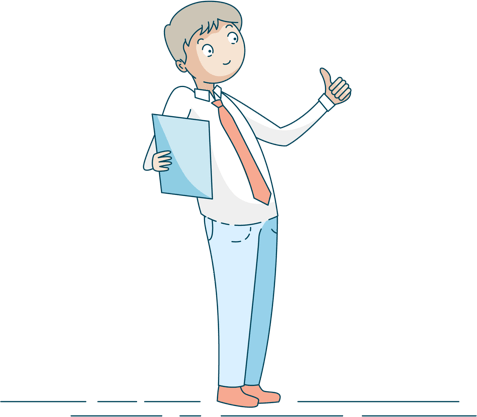 A
resume builder
is a great way to edit and perfect the document you worked hard to craft. Despite your best efforts, you may not be knowledgeable enough about healthcare industry to understand what hiring managers want. The creators of our healthcare resume templates have a thorough understanding of the workforce and are ready to use their talents to help you become a shining star in your field.
The advantages of using our resume builder include:
• No technical knowledge required
• Quick and easy sign up
• Template matching services to take the guesswork out of choosing an appropriate layout
• Easy-to-use features to make customizing and tailoring your document a breeze
• Additional cover letter help included