HR Resume Templates: How To Write a Standout Resume
Your Go-To Guide for Crafting a Solid HR Resume
Because the requirements to be an HR professional are stringent, the job market in this industry is extremely competitive. To have hiring managers seriously consider you as a candidate, you need to prove that you are not only capable of performing a wide variety of duties but also of communicating and interacting effectively with others. The key to demonstrating these skills on paper is to have a strong, well-written resume.
Don't get mixed in with other similarly qualified applicants. Use our HR resume templates to help you format your resume and organize your information. Our large selection of
proven resume templates
allows you to pick the one best suited to your industry and personality. We also offer
resume writing tips
so you know what to include in each section and can submit your resume with confidence.
Why Use HR Resume Templates?
According to Forbes, the best HR professionals have a
drive to leave a positive impact.
If you want to show a hiring manager you possess the necessary drive and enthusiasm to succeed, using an
industry-specific resume template
can enable you to showcase your qualifications both prominently and correctly. These are some of the ways using HR resume templates can benefit you:

Ensuring you include all crucial content

Keeping your formatting both professional and visually appealing

Using keywords or phrases specific to the HR industry to demonstrate your qualifications

Making sure you don't commit common errors that get your resume sidelined

Saving you the time of trying to design something yourself
Clean HR Resume Templates
Having an elaborately structured resume can actually hurt you by making your information difficult to locate and your resume confusing to read. Clean HR resume templates can help you stand out by putting the focus on your experience and skills rather than on the design of your document. When you choose a
simple format
for your resume, you can still modify it to make it more personal.
Contemporary HR Resume Templates
If you want to get a little more creative with your resume, contemporary HR resume templates can show you how to use shading, font, and color to your advantage. Structured to look more like a newsletter, this type of
fun, functional format
can catch the eye of your reader while still presenting your information in a professional manner.
Entry-Level HR Resume Templates
If you are a recent graduate or are beginning in the HR industry, it can be helpful to format your resume in a way that prominently displays your relevant skills and education. This allows you to demonstrate your strengths and can be a positive way to write a resume if you lack previous work experience. Its simple structure also showcases any volunteer work or extra training you did.
Modern HR Resume Templates
Many times, companies will use computer programs to filter through resumes and weed out the undesirable ones before passing the documents on to a hiring manager for review. This means you now need to ensure your resume will impress a machine as well as a person. Using a
modern format
for your resume can save it from premature rejection.
Resume Format HR Resume Templates
Because the format of these chronological HR resume templates is extremely common, it can increase your odds of getting called in for an interview. These
logical templates
structure your information in a way that emphasizes your past work experience and accomplishments. Hiring managers are usually familiar with this format and can easily locate any of your information they are looking for on it.
What To Say in Your Resume
Using HR resume templates can help you format your resume correctly, but you still need to fill it with your information. If you want your resume to put you
one step in front
of the competition, Forbes recommends including context details. Sometimes, it is difficult to know which information to use and what is extraneous. Use our
writing tips
to make your resume powerful.
Contact Information

Legal Name: Don't use a nickname, even if it is a shortened version of your full name

Address: While it is unnecessary to include a house number or street name, you may add it if location is key to getting the position.

Email Address and Phone Number: Make sure they are easy to locate and correct. Only use a professional email address, typically one including your name.

Social Media Profiles: In industries where networking is paramount, you may include the URL to your professional profiles, such as LinkedIn, but refrain from sharing a Facebook or Twitter profile.
Summary

Engage: Capture the attention of your reader

Inform: Briefly state your current position or title

Astound: List your most impressive skills or accomplishments to demonstrate your value

Show Intangibles: Mention desired character traits, such as "driven" or "excellent communicator"

Demonstrate Worth: Concisely describe how you would benefit the company
Skills

Know Your Limits: Keep your list to your best six to eight skills. Only include those most relevant to the position you're applying for.

Recognize Your Audience: When you personalize your resume to the company you're applying to, you can show the reader you understand what the company is looking for and what it values.

Use Company Language: Pick keywords and phrases from the job description and use them in your skills section to make your resume stronger.
Work Experience

Position and Employer: List all positions and titles held with each employer along with the name of the company and the dates you worked for them

Impacts and accomplishments: Rather than listing tasks you performed, write about improvements you made, profits you increased, or how you increased the efficiency of processes

Use Strong Words: Use decisive action verbs to convince hiring managers of your diligence and work ethic
Education

Degrees: List your most recently earned degree first, followed by all others in the opposite order you accomplished them

Additional Training: If you took any extra courses, achieved special certifications, or attended training seminars, listing them can put you ahead of other applicants who may have similar qualifications
Why You Should Use a Resume Builder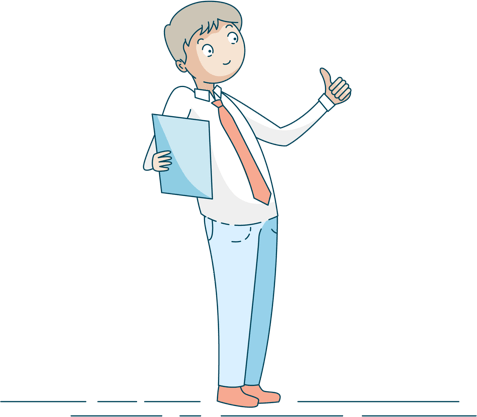 In addition to our collection of professional HR resume templates, our
resume builder
is a valuable tool we offer to help take the stress out of writing a resume. You can create a document that best meets your needs and showcases your talents with a few simple steps:
• Pick the design you like best from our large library of successful resumes
• Fill out some information about your personality and preferences
• Download the document designed for you and submit it along with your applications
Let us take care of the more difficult aspects of writing a resume. When all you have to do is fill in your information, you can submit your resume with confidence. Start now and have an impressive, professional resume that will entice prospective employers in no time.