Lawyer Resume Templates: How To Write a Standout Resume
Your Go-To Guide for Creating a Solid Lawyer Resume
The number of
jobs
available for lawyers over the next 10 years will grow at an average rate, but even with a growth rate of 9% in that time, competition for open positions will be stiff. Each year, significantly more students graduate from law school than there are jobs available.
This means you need to go above and beyond to earn the interest of respectable recruiters. The first step to that is to create a winning resume. Our lawyer resume templates are an excellent stepping stone to creating your own standout document. Use them in conjunction with the writing tips to help you get your foot in the door for an interview.
Why Use Lawyer Resume Templates?
A well-written resume must be
highly organized
to make the right impression. If you are creating one for the first time, lawyer resume templates can help you to understand which information is most important and where you should place it in the document. Even if you are an experienced resume writer, using a template makes it easy for you to create something unique each time you apply for a job. There are also other benefits to using templates:

Find documents pre-formatted to professional standards

Save time when applying for jobs

Receive creative inspiration

Learn more about writing a better resume by using guides as you go along

Submit your resume easily and quickly to multiple jobs
Functional Lawyer Resume Templates
While most jobseekers create resumes that provide information in reverse chronological order, some find this doesn't best meet their needs. An alternative format is the
functional resume template
. Functional resumes are an excellent choice for people who have gaps in their work history, are changing careers, or have yet to gain any experience at the professional level. These resumes focus on your skills and educational accomplishments.
Lawyer Resume Templates With Cover Letters
Recruiters for law firms almost always expect to see a cover letter with your resume. Using lawyer resume templates with
cover letters
help you to take care of both aspects of your job search at one time. Your cover letter should introduce who you are, provide a very brief paragraph about why you are right for the job, and encourage the reader to read your resume as well.
Simple and Clean Lawyer Resume Templates
Traditional law firms with experienced partners typically expect a traditional resume format.
Simple and clean lawyer resume templates
allow you to add all your relevant information without creating a resume that is too busy for the recruiter to read. These resumes usually use basic black and white but may add visual interest with headers that double as a way to break content into readable chunks.
Infographic Lawyer Resume Templates
Modern law firms may prefer visuals over traditional black and white resumes.
Infographic resumes
allow you to provide information about your education and experience in a creative and colorful yet still well-organized document. You might consider amping it up by providing a chart showing the number of cases you won or creating a table of the awards or other accolades you received in college.
Modern Lawyer Resume Templates
Perhaps you want to use
modern lawyer resume templates
but don't want to create infographics. Modern designs offer the best of both worlds. They use colors, unique fonts, and headers to create distinctive visuals while sticking to the traditional methods for listing your skills, education, and experience. The result is a striking visual without going overboard.
What To Say in Your Resume
The information you provide in your resume is just as important as the aesthetic appeal of it. A well-organized resume without the proper information will still fall into the "no" pile. Our lawyer resume templates guide you through much of what to include, but don't forget these important bits of information:
Contact Information

Avoid providing your entire address, but do list your city and state

Provide a mobile phone number and ensure it has a professional voicemail message

Always use a professional email that includes your first and last name if possible
Summary Statement

Your summary statement should be about three sentences. The first sentence should provide your job title and years of experience, the second should focus on your hard skills, and the third should focus on soft skills or a major accomplishment.

Use sentence fragments to keep this section smaller.

Focus on what you can provide for the law firm, not what they can provide for you.
Skills

List your skills in order from most relevant to least relevant to the position.

Tweak this section each time you send your resume to personalize it to the position you're applying for.

Use the exact phrases that the job ad used. Those phrases act as keywords and make it more likely that you'll receive a call.
Work Experience

Unless you are using a functional template that recommends otherwise, always include the name of the company, the dates you worked for it, your job title, and its location

Provide between five and eight bullet points to summarize each position

Focus on quantitative information and achievements over creating a list of duties and responsibilities
Education

Provide the name of the college or university, its location, your major, and your graduation date

Avoid listing GPA unless you are a recent graduate

Use this area to focus on relevant awards, accolades, or extracurricular activities
Why You Should Use a Resume Builder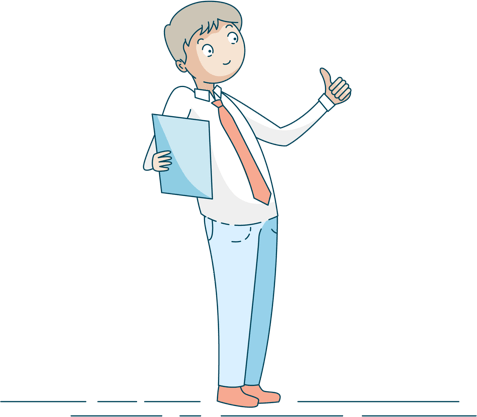 If you haven't already considered one, think about using a
resume builder
for your resume needs. Resume builders provide a wide range of lawyer resume templates for you to begin with and allow you to customize words, colors, fonts, and much more from there. There are many other benefits of resume builders to consider:
• Use resume templates that are specifically for legal jobs
• Find helpful guides for creating keywords and listing the right skills
• Explore resumes available in a wide variety of formats
• Discover an easy-to-use cover letter builder
• Create your resume even if you don't have technical or design knowledge
• Customize each time you apply for a job to better your chances