Manufacturing Resume Templates: How To Write a Standout Resume
Your Go-To Guide for Crafting a Solid Manufacturing Resume
The best way to get a job interview is with a stellar resume. Since the job market is so competitive, your resume needs to stand out to a recruiter to increase your chances of getting that interview. If your resume looks like one out of hundreds of the same, boring documents, you could end up in the 'No' pile.
Manufacturing
resume templates
are a great place to start when crafting a professional and unique resume. While a template offers you a fixed starting point, the tips and information here will demonstrate how you can turn that template into something that accurately represents you.
Why Use Manufacturing Resume Templates?
So, why should you use manufacturing resume templates? Putting all your work experience and education on a page isn't enough to land a job, let alone an interview. The average hiring recruiter looks at a resume for
six seconds
, meaning your resume needs to impress fast.
With a template, there are a few details that you can adjust to your liking, such as:

Font face

Text size

Margins

Color
We have templates and a resume builder to get you started. Let us handle the small details while you fill in the blanks that make you an ideal job candidate.
Modern Manufacturing Resume Templates
Choosing a modern layout can make you stand out verses people using outdated templates. Our modern manufacturing resume templates come from the most popular designs. They take the standard format and tweak it just enough to catch the reader's attention, but not so much as to look unprofessional. If you want a modern alternative to the standard resume format, then check out
these templates
.
One-Page Manufacturing Resume Templates
Even if you have a lot to say, you should only go to two pages in your resume if you have over a decade of work experience to cover. Otherwise, stick to these great
one-page templates
. Putting your information on one page means everything is visible during a first glance. It also doesn't overwhelm whoever is looking at your resume.
Basic and Simple Manufacturing Resume Templates
Manufacturing is a conventional job, so most of the time you want a resume that sticks to the basics. Basic and simple manufacturing resume templates leave out all the unnecessary fluff that could make your resume look unprofessional. That doesn't mean your resume won't be unique; you can still adjust the order and size of different elements, so your resume has some personality.
Professional Manufacturing Resume Templates
Crafting a professional resume is a learnable skill, but it's one you won't need to worry about since we have plenty of professional manufacturing resume templates to choose from. While we have the format covered, you should focus on getting all the proper information entered. To know what to include, check out this article by The Muse about keeping your resume
professional and easy to read
.
Functional Manufacturing Resume Templates
You may be wondering, what is a
functional resume
? This is a good choice when changing careers or if you don't have a lot of work experience because it puts your skills and achievements at the top. Maybe circumstance means your work history isn't ideal for the job you want, but you can still point out what makes you the best choice for the job.
What To Say in Your Resume
A resume is more than a single representation of your qualifications, it is the sum of a lot of tiny details that must be right. While our manufacturing resume templates arrange your information in an optimal way, you should also double-check the completed document before sending it out. Here are some details to pay attention to.
Contact Information

Be professional: If your email is inappropriate or silly, a hiring manager may stop reading right there.

Be accurate: One missed digit in your cell phone number could be the difference between receiving a phone call and not. Check the spelling of your name, too, just in case.

Be thorough: Include your LinkedIn profile and other professional resources. These let a hiring manager find out more about you.
Summary

Be brief: Most recruiters won't read a long summary statement. Instead, keep yours to three sentences or bullet points.

Be exciting: Use active voice for this section, not passive voice. It is a good idea to use verbs found in the job description.

Be clear: Try to get as much information into this section as possible without making it unreadable. Generalize some things, and the rest of your resume will fill in the gaps.
Skills

Be job-focused: Look through the job description to find desired skills and qualifications. Add any of these that fit you, but don't add things just to pad your resume if they aren't true.

Be specific: Saying you are "efficient" isn't very interesting. Try to get more specific by saying "quick decision maker" or "excellent time management."
Work Experience

Be consistent: Whether you want to list the month and year you worked somewhere or just the years, use the same format for each entry in your work experience.

Be truthful: Don't fill your work experience with things you didn't do. You want to portray the best parts of you, but without lying.
Education

Be current: If you have a college degree, don't list your high school one. Also, if you are currently in school, put that down and list your expected graduation date.

Be proud: If you won special awards at your school, use some space to show off a bit. List the year you won the award and whether you received it multiple times.
Why You Should Use a Resume Builder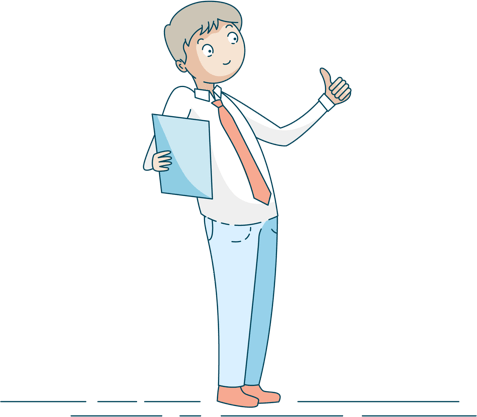 Use our manufacturing resume templates and
popular resume builder
to get started on your great resume today! This is all you need to do:
• Look through our professional designs and pick your favorite
• Answer some questions and fill in your work history
• Check our matches that provide industry-specific bullet points for you to edit
This builder with multiple templates for you to choose from provides you with a lot of benefits. Some features include:
• Intuitive tools that require no technical knowledge
• Multiple, editable copies to use for multiple copies
• Tips meant to boost your confidence while applying for jobs
• Accompanying cover letter and
curriculum vitae
builders