18 Free Massage Therapist Resume Samples
Download free resume templates in MS Word for entry level, experienced, or self-employed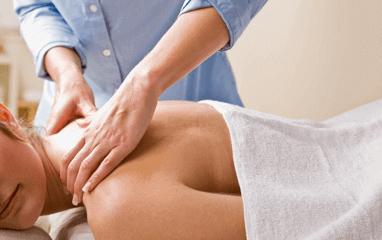 Massage therapy has been used for thousands of years by different cultures around the world. It is a practice that has become more and more popular over the years. The field of massage therapy continues to grow, and is expected to have continued growth into the future.
Massage Therapists are in demand
It is estimated that there are 280,000 to 320,000 massage therapists and massage school students in the U.S. It is predicted that the field will continue to grow by 20% over the next decade.
One reason for the continued growth in the field is that medical professionals are now seeing results from clinical studies that indicate that using massage therapy is good for your health. It is no longer seen as just a luxury. Massage is now being used in a number of clinical areas for treatment of medical problems such as asthma, anxiety, bronchitis, headaches, allergies, sports injuries, and in patients with joint and muscle diseases like arthritis and fibromyalgia. It is also used in cancer treatment centers as well postoperatively, to ease withdrawal symptoms from alcohol, and to reduce heart rate and blood pressure. There are many more positive health benefits of massage.
In society today, people are becoming more aware of the importance of taking care of themselves and their health. They are more apt to seek massage therapy for managing pain, increasing energy, lowering stress levels, and managing other symptoms created by various physical and emotional disorders. Massage therapists help people feel better and they have many different ways to deliver the relief. Currently, there are over 200 types of massage methods, each using various techniques. A few of the most popular types of massage are Swedish, deep tissue, and sports massage. Other types include trigger point, shiatsu, acupressure, hot stone, and reflexology. Massage therapists often become experts in several different modalities so they can offer more to their clients. There are newer forms of massage that are growing in popularity, too, such as "Watsu" or water shiatsu. This type of massage occurs in water. Massage therapists typically confer with their clients before treatment to determine what type of massage is best for each individual client, as different massages are used depending on the client's condition and desires.
FEATURED TEMPLATE
Remedial Massage Therapist
For remedial massage therapists, this basic chronological resume showcases skills in diagnostics and treatment determination. The focus is on describing the techniques you have applied in real-world situations and the progress for clients suffering from various ailments.
Education and license
Like many professions, massage therapists must be trained and licensed. Requirements vary greatly by state. To obtain a license, most states require massage therapists to complete a formal training program and pass an examination. College and university programs typically require a minimum of 500 hours of training. Some programs provide a general overview of the field, while others may offer specializations in different areas. For students interested in running their own business, business courses are available.
Massage therapists are employed in various types of environments. Some work in private physician's offices, nursing homes, or hospitals. Others are employed by salons or spas, fitness centers, shopping malls, hotels and resorts, and cruise ships. Some offer the flexibility of traveling to clients' homes or offices to provide massages, others have private offices and have the convenience of working out of their homes.
Massage therapists can work full-time or part-time. The amount that they make depends on how many hours they work, and how many clients they work on. Due to the physical demands of massage, full-time is defined as 17 or more hours of actual massage a week. Additional time is usually spent on things like billing, scheduling, housekeeping, and marketing, to name a few. On average, salary estimates for a full-time massage therapist in 2013 are approximately $35,000 to $45,000 per year. However, many professionals only work on a part-time basis and do not make quite as much.
Massage therapy is a customer service-oriented field. Massage specialists work directly with all sorts of clients, and many people are initially a bit hesitant and uncomfortable with the process of massage therapy. To be a successful massage therapist, it is important to have compassion, as well as good listening and communication skills. Providing a calming and relaxing environment is essential. Clients expect to feel relaxed and at ease when receiving a massage. As noted earlier, physical stamina is also important. Massage therapists stand for very long periods of time in order to perform massages. They also need to be able to lift approximately 50 pounds as they are constantly moving and lifting different parts of the body while performing massages.
18 Templates in MS Word
A career in massage therapy provides the opportunity to help others in a caring and positive way. With it also comes flexibility and stability. With increasing demands for more massage therapists in the near future, it is a perfect choice for someone who is looking for a career where the rewards are both personal and professional.
Experienced Massage Therapist
General Licensed Massage Therapist
Licensed Massage Therapist
Private Practice Therapist
Recent Graduate Massage Therapist
Registered Massage Therapist
Relaxology Massage Therapist
Student Massage Clinic Coordinator
Experienced Therapist With Skills In Sales And Marketing
Full Time Massage Therapist In Spa Or Clinic
Generic Licensed Massage Therapist
Experienced Wellness Center Massage Therapist
Lead Massage Therapist
Generic Therapeutic Massage Therapy
Massage Therapist Resume Without Experience
Massage Therapist Rehabilitation Center
Therapeutic Massages Specialist