Mechanical Engineer Resume Templates: How To Write a Standout Resume
Your Go-To Guide for Crafting a Solid Mechanical Engineer Resume
It takes a lot to create a resume that will catch the attention of employers. Not only are the writing and formatting processes difficult, but the engineering job market is incredibly competitive nowadays. Even if your resume is decent, employers may not notice it among all the other applicants'. It takes an exceptional resume to really stand out from the crowd.
The first thing you should do if you hope to create an
eye-catching resume
is review mechanical engineer resume templates. These guides can help you understand the specific kinds of information that employers want to see in the engineering field.
Why Use Mechanical Engineer Resume Templates?
There are many reasons why mechanical engineer resume templates make it easier for you to write your own document. Studies have shown that you only have
six seconds
to impress hiring managers before they continue to the next applicant. Following a resume template

Grants confidence that your resume meets expectations and standards

Makes it easier to avoid formatting or content mistakes

Provides inspiration for what to include on your resume

Helps you learn to create future resumes on your own

Guides you from the beginning to the end of the resume creation

Makes the entire writing process simpler

easier

and much more convenient
Modern Mechanical Engineer Resume Templates
The field of mechanical engineering is always changing. Your resume is an opportunity to demonstrate that you understand modern engineering principals. You can find the
best modern resume templates
that use contemporary language and resume formatting techniques. A computer may be screening your resume, so certain writing techniques allow it to successfully make it into the hiring manager's hands.
Two Page Mechanical Engineer Resume Templates
As you see in the mechanical engineer resume templates, the more common length for most resumes is just one page. However, there are exceptions to this rule. If your working experience is especially long, it may be advantageous to include a second page in your resume. As a general rule, you should have one page for every 10 years of your career.
Creative Mechanical Engineer Resume Templates
The field of mechanical engineering often requires you to be creative and to use critical thinking on a daily basis. You can benefit by demonstrating these qualities on your resume. Find a
creative template
that suits your exact needs. These specialized mechanical engineer resume templates are available to help you apply for jobs at companies that value originality.
Professional Mechanical Engineer Resume Templates
If there is one quality that you can never go wrong emphasizing on a resume, it is professionalism. There are specific methods to arranging and formatting information that you can use to best demonstrate your qualifications. Professional mechanical engineer resume templates can help you understand what you should do to emphasize that you are an effective and professional employee.
Clean Mechanical Engineer Resume Templates
A cluttered and disorganized resume looks bad at a glance. If you create your resume in this way, there is a good chance that employers will not even read it. Large blocks of intimidating text or wasteful gaps in the information turn hiring managers away before they start reading. Review clean resume templates to see which aspects make your resume appealing aesthetically.
What To Say in Your Resume
To put it simply, the content of your resume is the most important aspect. The sections you include and the language you use in each are typically the biggest determining factors in whether an employer will call you back for an interview. Our mechanical engineer resume templates demonstrate good language for mechanical engineers and make sure you include the right sections.
Contact Information

The first thing readers should see is your contact information. Include your full name, email and mailing address, and phone number.

Your email should be professional looking.

It is acceptable to simply include your home city, rather than a full mailing address.
Summary

The summary acts as a hook that encourages employers to continue reading. It should be brief so hiring managers do not get bogged down before getting to the meat of your resume. Aim for three sentences or bullet points.

Your summary should include aspects from throughout your resume, including working experience and skills you have.

Do not describe your career objectives in the summary.
Skills

The skills section should be easy to read at a glance. Format it as a short bulleted list.

Each point on the skills list should be just one word or a short phrase.

Include at least four skills, but aim for at least eight.
Work Experience

The work experience section is the most important, so it should be dense and feature lots of applicable information.

List five to eight bullet points for the important positions and at least three for any less important jobs.

Always use a strong action verb for the first word of every bullet point. The verb you choose should reflect the work you were doing.

Current positions should use the present tense for the descriptions, while previous jobs should use past tense.
Education

The education section should be the shortest section, only listing the school, degree, and date of graduation.

It can be effective to describe any relevant internships or awards in this section.

You should not include your GPA unless employers have requested it.
Why You Should Use a Resume Builder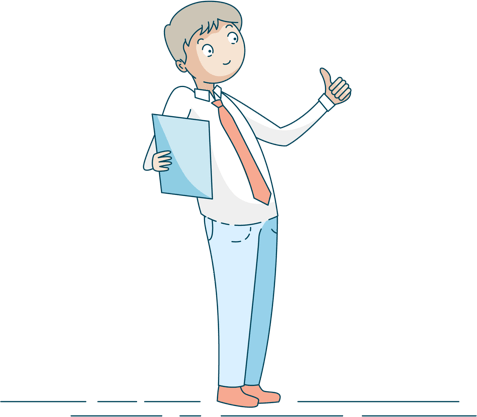 In addition to mechanical engineer resume templates, another awesome tool you have to help you write your resume is the
resume builder
. This tool goes a step further than templates and actually guides you directly in the writing process, along with these benefits:
• Determine the best resume template for you
• Reduce the likelihood of formatting errors
• Strengthen your writing and make it more effective
• Expedite the entire writing process
Using a resume builder is an especially good idea if you are still feeling unsure about how to begin writing your resume, even after you have read a resume example. You should be confident when you are writing. Why should you expect employers to have confidence in your abilities if you do not have confidence in yourself?