Military to Civilian Resume Templates: How To Write a Standout Resume
Your Go-To Guide for Crafting a Solid Military to Civilian Resume
There is no denying that the job market can be difficult to break into. This can be especially true for those coming over from the military to civilian jobs for the first time. You should know that there is a high level of competition for most jobs, and to land the job you are seeking, you have to stand out from the crowd. To accomplish this, you need an exceptional resume that catches the attention of readers and portrays you in the best light.
One of the best ways to make sure your resume is as strong as it can be is to review military to civilian resume templates. This short guide explains some of the common
resume writing strategies
, as well as everything you need to know about finding and using a resume template.
Why Use Military to Civilian Resume Templates?
There are a
lot of rules
you need to follow to create an effective resume. It can be difficult to keep them all straight. Military to civilian resume templates help you meet every one of the many expectations employers have for your document. By meeting these expectations, you are able to make a better first impression. In addition, resume templates help you in other ways:

Giving you more confidence in your writing

Helping you understand how to write future resumes better

Inspiring the content of your resume

Making the entire writing process as convenient as possible

Saving you time and effort while writing
Professional Military to Civilian Resume Templates
When you make the transition into civilian jobs, you need to present yourself as professionally as possible. There are many features you can include in your resume to emphasize this aspect of yourself specifically. There are professional resume templates to show you what you can include in your resume to make you appear even more qualified.
Modern Military to Civilian Resume Templates
In modern hiring processes, hiring managers commonly use a computer to screen through the resumes they receive before reviewing them personally. If you want to have a chance of getting the job, you should use the
modern
military to civilian resume templates to create a resume that will make it past automatic machine screening and into the hiring managers' hands.
Career Change Military to Civilian Resume Templates
If you are going from a military job to a civilian job, that is one of the biggest career changes possible. There are career change military to civilian resume templates to help you emphasize the right aspects for this change. A well written resume will use the career change as a positive aspect to improve your chances of landing the job.
Entry Level Military to Civilian Resume Templates
If you are starting a new civilian job, there is a good chance you are applying for entry level positions. Entry level resumes are actually quite different from resumes written by professionals with years of working experience. Learn how to make your entry-level resume as strong as possible with this
entry-level resume template
.
One Page Military to Civilian Resume Templates
As you can see from these military to civilian resume templates, the most effective documents are only one page long. However, it is best to include two or more pages on certain occasions. Generally, you should have one page for every 10 years of working experience you are representing on the resume. You can learn more about the ins and outs of resume length with these
one-page resume templates
.
What To Say in Your Resume
It takes a lot of effort to create a
successful resume
. The most important aspect of your resume is the content. You should think carefully about what you want to include and review military to civilian resume templates before you start writing. Every resume should have these sections:
Contact Information

Your contact information should be at the top of the resume, although it should be brief and almost unnoticeable

Include a professional email alongside your full name, mailing address, and phone number
Summary

Include three sentences that include information from throughout the rest of the resume

The summary should hook the reader and encourage him or her to continue reading

Do not mention your objectives in this section, even though this was once a requirement for resumes
Skills

The skills section should be so brief that a reader can skim through it in only a few seconds and completely understand your capabilities

Format this section as a bullet list with each point being a different skill

Every skill you include should directly relate to the position you are applying for
Work Experience

The work experience section is what interests employers the most, so this section should be the longest and include the best information

List your previous jobs in reverse order beginning with your current or most recent position

Current positions can use the present tense while previous jobs should use the past tense

Include five to eight bullet points that describe your responsibilities for each job

Use a strong action verb for the first word of every bullet point

It is acceptable to have more or fewer bullet points depending on how important each position is
Education

The education section should be as brief as possible and only appear at the end of your resume

You need to include your schools, dates of graduation, and any degrees you have earned

Additional information, such as internships, military education, awards, or recognitions can also be in this section
Why You Should Use a Resume Builder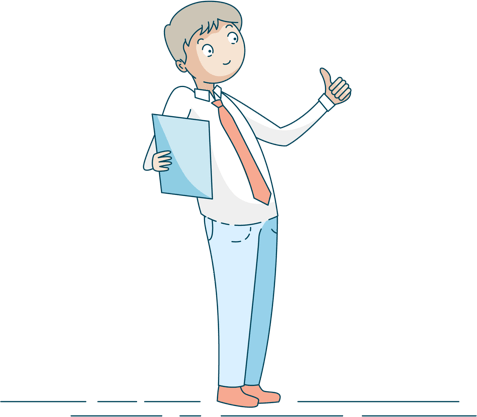 While military to civilian resume templates are an amazing tool to help you create the best resume you possibly can, you may still be feeling uncertain about how to start, even after reading multiple templates. Luckily, there is one more tool you have available to you: the
resume builder
. A resume builder guides your writing in a more direct way than a template. This makes it much easier to create resumes that will stand out from the crowd.
• Receive guidance for the exact template you should follow
• Ensure no format errors are in your document
• Simplify the process of writing your resume