Musical Theatre Resume Templates: How To Write a Standout Resume
Your Go-To Guide for Crafting a Solid Musical Theatre Resume
The job market for positions in musical theatre can be highly competitive. Presenting a polished resume to potential employers is one of the best ways to stand out from other performers auditioning for a part or seeking roles backstage or in the industry. Striking the right balance between a
creative and informative approach
to resume writing is essential for jobseekers in this field.
Our
musical theatre resume templates
can help you convey the information employers will need to determine whether you are the best fit. Learn more about why templates are useful, the styles that are available, the information you should provide in each resume section, and other ways to make the
writing process
simple and intuitive.
Why Use Musical Theatre Resume Templates?
If you are just starting to pursue positions in the field of musical theatre or it has been a while since you wrote a resume, you may benefit from beginning with an industry-specific template. Musical theatre resume templates can inspire you to consider the most effective ways to present your experience and skills. These resources also make it easy for you to see all of the parts of the resume and determine how to go about including the following information:

Contact information

Qualifications or goals

Work history

Educational background

Professional training
Continue reading to learn about a few
resume styles
that could be right for you.
Functional Musical Theatre Resume Templates
If your work history is spotty or you are new to musical theatre, you may want to consider using a
functional resume template
. This template style will allow you to focus on your abilities and skills rather than your employment history. A functional resume can be particularly useful when applying to a position that has talent or technical requirements.
Combination Musical Theatre Resume Templates
A combination resume template can be ideal for candidates who have some background in musical theatre. If you have some informal or semi-professional experience as well as specialized skills, you might consider bringing both up in a
combination
resume template. The design of these musical theatre resume templates can provide a more comprehensive portrait of your work history, education, and training.
Entry Level Musical Theatre Resume Templates
If you want to break into musical theatre, you should look over our selection of
entry level templates
. These layouts encourage you to cover your background and training and place less emphasis on work experience. An applicant who is new to the musical theatre job market could use entry level templates to land the audition or interview that could launch his or her career.
Creative Musical Theatre Resume Templates
If you want to stand out from the competition, you might consider submitting a
creative resume
. Our collection of creative musical theatre resume templates feature striking color schemes and design elements that can make your resume memorable. You might want to use a formal format if you are applying to a more traditional position in this industry.
Chronological Musical Theatre Resume Templates
If you have built up a relevant work history over the years, you might consider using a
chronological
resume template. These musical theatre resume templates are ideal for candidates who have worked on a series of shows, earned credentials, and even won awards over the course of their careers. An employer reading a chronological resume should be able to get a clear timeline of your career.
What To Say in Your Resume
Contact Information

Name: It is a good policy to put your full name on your resume.

Phone: Give a cell or home phone number at which an employer can reliably reach you. You should not give your current or past work number.

Email Address: Provide a professional email address that you check regularly. It is best if this address involves your name.

Mailing Address: You can simply mention your city and state of residence or include your street address.
Summary

Determine whether your resume will benefit more from a summary statement addressing your top qualifications or an objective statement announcing your primary aim. Most jobseekers will use a summary statement to show their related experience and skills. However, if this is your first job, you are changing careers, or if you haven't worked for a number of years, you may prefer to use the objective statement.

A summary statement consists of a series of short phrases that do not have to be complete sentences. It can be written as a paragraph or as bullet points. This section gives resume writers an opportunity to bring up major points regarding skills and experience near the top of the document.

An objective statement is customarily a single sentence identifying a jobseeker's purpose in applying for a position.
Skills

Find: Look over the description of the part or position you are applying for to identify unique keywords that reflect the skills an employer is seeking.

Select: Choose keywords that accurately reflect your abilities and resonate with the description

Organize: Make sure the order of your skills list matches the employer's priorities
Work Experience

Start with your present role or most recent part or position and go back in time.

Position: Give job titles or identifying names for each of your past roles

Characteristics: Describe a few details about each of your past occupations, including duties, accomplishments, awards, or relevant metrics
Education

Employers may seek a candidate with formal training in music, theatre, or technical trades related to this industry. List any degrees you hold along with the institution you attended and your date of graduation.

Training: You should also mention any professional training as well as certifications or memberships that employers might respect or require
Why You Should Use a Resume Builder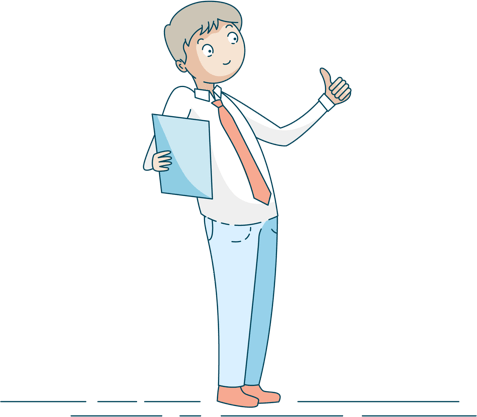 If you would like to simply enter information and have a resume generated automatically, you should try a
resume builder
. This tool allows you to choose a resume format or matches you with an ideal design. If you are still not sure how to begin writing your own document after reviewing our collection of musical theatre resume templates, this tool can be one of the best ways to go from having a sense of the necessary content to having a finished resume. In addition to an easy-to-use interface and the ability to save in a variety of standard file types, this tool also offers users other useful tools:
• The option to create a cover letter
• Keywords related to your career path
• Examples based on your professional field
• Additional resume writing guidance