New Grad Nursing Resume Templates: How To Write a Standout Resume
Your Go-To Guide for Crafting a Solid New Grad Nursing Resume
It is no secret that the current job market is incredibly competitive. If you are looking to jump into the nursing field, you should expect to be applying alongside many other nurses every step of the way. The best way to ensure your success is to focus on making your resume as appealing as possible. You should figure out the best way to catch the attention of employers to maximize your chances.

One of the best ways to improve your resume is to use new grad nursing resume templates. These resources and our writing guide show you exactly what writing techniques and formatting strategies are most effective, as well as the best aspects to include for nursing resumes specifically.
Why Use New Grad Nursing Resume Templates?
Creating an effective resume is no simple challenge. To make matters worse, studies have shown that most recruiters only spend about
six seconds
with any one resume before moving on. The requirements for your resume to stand out are incredibly high. However, utilizing new grad nursing resume templates to your advantage makes it possible to create just such a resume.

Gain inspiration for what content to include in your writing

Learn what the standard formatting expectations are

Make the writing process as simple and easy as possible

Spend less time total creating and formatting your nursing resume

Learn how to create future resumes on your own
One-Page New Grad Nursing Resume Templates
It is important to remember that there are strict length limitations for your resume. For those who have less than 10 years of working experience, your resume should be only
one page
long. It is only acceptable to use two pages if you have more time than that on the job. So. new graduates will almost certainly write one-page resumes.
Modern New Grad Nursing Resume Templates
There are modern recruitment techniques that you need to be familiar with. It is not uncommon today to use a computer to screen resumes before the hiring manager takes a look at them. Of course, this means you should incorporate specific writing techniques. Take a look at
modern
new grad nursing resume templates to make sure a computer does not screen out your resume.
Entry-Level New Grad Nursing Resume Templates
Once you graduate, you will turn your attention to landing a job as a nurse. This means creating a resume for yourself, but you also need to realize that the resume you create needs to follow very specific writing standards.
Entry-level
new grad nursing resume templates are not the same as resumes for experienced professionals.
Functional New Grad Nursing Resume Templates
There are a few different ways to format your resume. The
functional
resume focuses on the candidate's skills and education instead of working experience. This makes it perfect for recent graduates who do not have much experience on the job. Learn how to create this unique type of resume for your job search by reviewing resume templates.
Combination New Grad Nursing Resume Templates
As opposed to functional resumes,
combination
resumes incorporate some working experience but still do not focus on it as much as chronological resumes do. This is a great option if you have minor experience in the nursing field, such as an internship or clinic volunteer position. Review combination new grad nursing resume templates to see how to get started.
What To Say in Your Resume
There are many different
expectations
that your resume needs to meet. It can be difficult to know what content you should include to make it as strong as possible. Review new grad nursing resume templates and the following information before starting on your resume.
Contact Information

Include your contact information at the top of the resume. You should include your full name, phone number, email address, and mailing address.

Make sure your email address is professional looking.

Keep this information subtle and small. Do not dedicate too much space on the page for it.
Summary

The summary's primary purpose is to hook readers and encourage them to continue reading. Aim to accomplish this immediately.

You should include about three sentences or bullet points in this section.

Include information from the rest of your resume.
Skills

You should format the skills section into a short bulleted list. Each bullet point should be a single word or a short phrase.

Only include skills that directly relate to the position. Review the job description first and include the desired skills.

This section should be easy to understand at a glance to guide the reader quickly to the next section.
Work Experience

The work experience section is typically the most important and densest section, but this may not be the case if you have limited experience working in the nursing field.

If possible, include several different previous positions in reverse chronological order. Begin with your current position and go backward.

Write in past tense except for your current position, which should be in present tense.

Every bullet point you include should have a strong action verb for the first word. Choose a word that captures your responsibilities.

Aim to include five to eight bullet points for each job.
Education

The education section should be brief in traditional resumes. It is normally only necessary to mention your school, date of graduation, and degree type.

If you have limited working experience, expand this section. You can include internship information, leadership experiences in school, awards or recognition, and other impressive experiences.
Why You Should Use a Resume Builder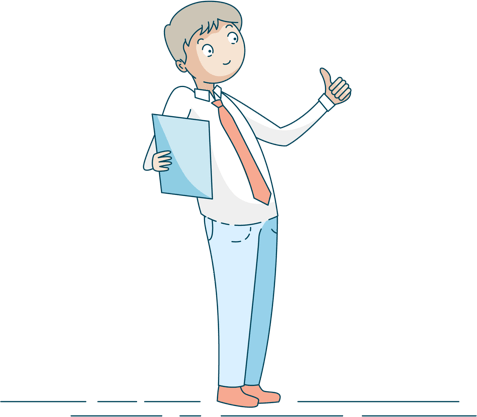 If you have reviewed new grad nursing resume templates and you are still not quite sure what the best way to begin writing your resume is, there is one more tool you may find useful.
Resume builders
provide more guidance for your writing than templates. Not only do they help you put your resume together, but they also take your unique qualifications into consideration to make a truly specialized resume for you. There are many other benefits:
• Remove the possibility of formatting mistakes being in the final version
• Have the best resume template selected for you automatically
• Gain confidence in the effectiveness of your resume