New Grad Resume Templates for Jobseekers
Make Minimal Experience Look Good With These New Grad Resume Templates
Many jobseekers fresh out of college are at a loss on how to write a dynamic resume. It's often challenging to make up for a lack of job history. The good news is that you accumulated many skills and perhaps even a few internships while you were in school. If you spin your qualifications the right way, you can have better luck landing a job in your desired field.
We created
new grad resume templates
for precisely this purpose. Our templates are valuable resources that teach you how to present your skills and education to make your resume look sharp and your content attention-grabbing. Choose from over 400 layouts that help you arrange your information in a way that appeals to hiring managers.
Why Use New Grad Resume Templates?
Common mistakes
found on new graduate resumes include not framing accomplishments positively enough and not using enough detail. Our new grad resume templates help you fill in all the vital sections of your document with juicy skills, experiences, and interests to show you're a perfect candidate for a job.
Rather than struggling over a blank page and a blinking cursor, you enjoy these benefits of using a template:

Resume examples tailored for your industry

Writing tips with keywords and phrase suggestions

Spelling and grammar check

Cover letter advice
Experts compiled the information on our site for jobseekers looking to get an edge over the competition. We can simplify the editing process to make your resume stand out to even the most finicky recruiter.
Traditional New Grad Resume Templates
Conservative positions in finance, law, or business require a resume with impeccable organization and a professional appearance. Our traditional new grad resume templates sacrifice flashy typography and distracting graphics to make a serious impression. While some might feature a burst of color, the focus is achieving a balanced look with minimal white space so that hiring managers can easily scan your information.
Creative New Grad Resume Templates
Create a resume that's as eye-catching as your personal brand. Recruiters in the graphic design, advertising, and marketing industries are increasingly appreciative of a bold and colorful resume. Our creative new grad resume templates have a unique appearance so you can express yourself with pride. A word of caution: it is often considered too wild for most conservative positions.
What To Say in Your Resume
A strong resume requires framing your accomplishments and work experiences in a positive way. Like any other skill, writing a stellar resume takes practice. Our new grad resume templates remove the need to technically format your document so you can concentrate on polishing your content.
To assist you in the writing process, we compiled the following checklist you can use in addition to our templates. It includes
every essential detail
so you can edit your document faster and hand it over to an eager hiring manager in less time.
Contact Information

Name: Put your name in the header. Use your full name even if you prefer a nickname instead.

Phone Number: Opt for a cell or home number rather than a work number.

Email Address: Since many hiring managers reach out to candidates through email rather than phone, include a professional sounding email address with your full name.

Social Media: LinkedIn accounts or URLs to your online portfolio are great supplementary information to add.
Summary

Summary: A summary statement is a short elevator pitch describing your best qualities. Limit it to three or four sentences or bullet points, and read the job description closely to identify qualities that hiring managers value most.

Objective: New grads without a lot of work experience may choose to write an objective statement describing why they desire a position. However, many professionals think an objective statement is unnecessary, and jobseekers should only use it as a last resort.
Skills

Prioritize: Choose between six and eight of your strongest skills

Customize: Tailor your skills to the job description, using the exact language of the posting

Scan: Make your bullet points easy to read by keeping it brief; "outstanding multitasking" is sufficient rather than "capable of multitasking in busy environments"
Work History

Name of Employer: Include the full name of companies and organizations.

Official Title: It is not a waste of space to put the title of your past positions.

Duration: Put the month and year that you started and ended each position.

Bullet Points: Use three to five bullet points for each job. Spice up your language with strong action verbs. Try to avoid redundancy.
Education

Name of Institutions: "University of Colorado" looks much better than "U of C" even if you're applying for a job near your campus

Accreditations: Put the official name of your degrees, certificates, and awards

GPA: New graduates can substitute a lack of work history by listing their GPA

Courses: If relevant, you can reinforce the skills section by listing names of courses
Why You Should Use a Resume Builder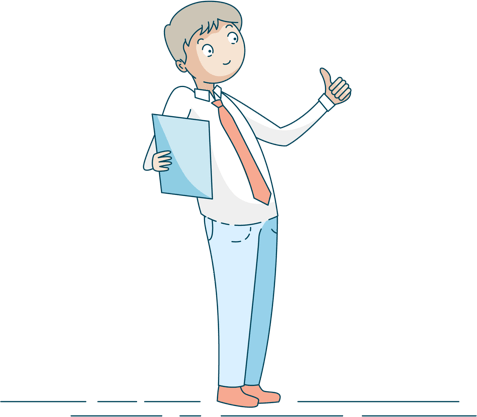 Everyone has his or her own process of crafting a fantastic resume. While our new grad resume templates have worked well for hundreds of jobseekers, others prefer our
resume builder
. This platform has a variety of useful features:
• Instant layout matching after signing up
• Uploading options so you can work off an existing document
• Fast downloading in .doc and PDF format
• A plethora of writing advice
• Help with cover letters using a step-by-step builder
A resume builder can aid you in editing a rough draft into a finished document. You should read over your content several times to sharpen every sentence. A poorly worded document fraught with typos will most likely end up in the trash. Ultimately, a resume carefully tailored to a job description is your best chance of getting past the first phase of a hiring process.
Starting your document is free of charge, and you get unlimited access to our services after signing up. If writer's block has you frustrated, our platform can get your brain juices flowing.