New Nurse Resume Templates: How To Write a Standout Resume
Your Go-To Guide for Crafting a Solid New Nurse Resume
Experts expect the nursing field to grow
faster than average
over the next decade, but there are also many new nurses seeking employment. As you begin searching for a job, you should look for ways to stand out from jobseekers with similar backgrounds. An informative and organized resume can help you make a great first impression.
We provide a variety of
new nurse resume templates
ranging from basic resume formats to more contemporary, elegant, or stylish options. Choose the style that best fits your personality and the position you are seeking. We also include
guidelines for resume writing
so that you can produce a polished professional document to provide prospective employers with everything they need to know and present yourself as a qualified candidate.
Why Use New Nurse Resume Templates?
Whether you are in a rush or not sure how to start writing, new nurse resume templates can be helpful tools. If you are new to nursing, you may not be sure
what to include
in your resume. You probably have recent training but may not have much work history relevant to a nursing position. With a little searching, you can find a template that makes it easy to convey your education and experience. The right template can help you:

Showcase skills

Draw attention to degrees, certifications, or licenses

Include training hours, practicums, or observerships

Bring up relevant extracurricular activities

Mention real-world experience
Start by considering several different
template styles
to find one that enables you to present yourself in the best light.
Clean New Nurse Resume Templates
Medical employers often appreciate when applicants keep
their resumes
organized and easy to skim. These
simple and clean templates
make it easy for you to communicate your skills and training without distracting readers with unnecessary details or stylistic elements. If you care about getting the point across as quickly as possible, these new nurse resume templates could be the right choice.
Popular New Nurse Resume Templates
Some resume templates are
popular
for good reason. These templates are usually well-designed and organized and stand out in terms of professional presentation. While some of these layouts may assume you want to include work history, you can always put on-the-job practice or extracurricular leadership roles in these sections. Find ways to make the top new nurse resume templates work for you.
Entry Level New Nurse Resume Templates
Entry level resume templates
can be ideal for new nurses. These designs allow you to emphasize parts of your experience other than work experience. You can make sure that all of the
important aspects
of your education, including any areas of specialization or practice in providing nursing care, are immediately evident to employers reviewing your resume.
Functional New Nurse Resume Templates
Another style of new nurse resume templates that you might want consider are
functional resumes
. This method of organization focuses on emphasizing your skills and qualifications for a specific position rather than your lack of past work experience. If you are new to the nursing field and do not have much related work history, you might want to explore functional resume templates.
Combination New Nurse Resume Templates
Combination or hybrid
resume templates are useful for applicants who would like to feature some work history, even if it is not directly related to the nursing field, as well as qualifications. If you worked in a job that indicates your ability to relate with customers or clients while pursuing your nursing credentials, you may get the most out of a combination resume template.
What To Say in Your Resume
Even if you rely on one of our new nurse resume templates, it is a good idea to be aware of which information employers expect to find in each of the major resume sections. Here are a few pointers for making sure that each part is complete.
Contact Information

Name: Write out your full name on your resume

Address: Provide your current city and state of residence. You may also include a street or mailing address if you like.

Phone Number: Give a home or cell number where employers can reach you

Professional Email: The email address you provide should be professional. An address including your name can be ideal.
Summary

Choose a summary or objective statement depending on whether you would like to open your resume with your experience and skills or your intentions in seeking employment

Summary Statement: A summary statement is a series of brief sentences or bullet points pertaining to your background, abilities, or experience that directly relate to the job you are seeking

Objective Statement: A resume objective is a declaration of why you are submitting a resume that focuses on your goals
Skills

Review: Reread the description of the position you are seeking to identify any skills that the employer emphasizes

Order: Organize your list of skills to reflect the priorities of the position you are seeking and your sense of which abilities are most relevant

Present: Make sure that your skills section corresponds to the job description and reflects your actual qualifications
Work Experience

Structure: Order this section of your resume so that it begins with your most recent position or involvements and continues backwards

Facts: Provide specific details about extracurricular activities, work-study, internships and other on-the-job experiences, or anything else that accounts for time or relates to the job you are seeking

Details: Add a few points under each position to clarify your accomplishments or responsibilities
Education

Degrees and Schools: List all of your relevant degrees, the names of the institutions you attended, and your dates of graduation. If you have attended college or nursing school, you may not need to include your high school diploma.

Professional Training: The education section of your resume is also an ideal place to put credentials such as licenses or certifications ordered by date
Why You Should Use a Resume Builder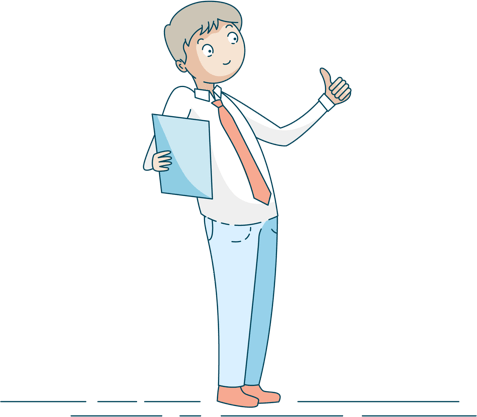 The most stress-free way to create a resume today is to use a
resume builder
that allows you to select and customize high-quality documents. This tool can help you find the right new nurse resume templates for any job application. If you are in a hurry to pull together a perfect resume or have content ready to go but are unsure about formatting, a resume builder can help you finalize your materials. This tool also offers other services to jobseekers, including
• Keyword phrases to help your resume clear an ATS and catch the eyes of potential employers
• Multiple file formats to meet most submission requirements
• Samples and tips relevant to your career path
• An additional tool for generating cover letters