Nurse Practitioner Resume Templates: How To Write a Standout Resume
Your Go-To Guide for Crafting a Solid Nurse Practitioner Resume
Landing a job as a nurse practitioner takes effort, and it all begins with a solid resume. Since your resume is the first thing employers see after you apply for a job, it's important you set yourself apart in today's competitive employment field.
Our nurse practitioner resume templates help you outline the best information to include in your resume in a visually appealing manner that is easy to read. Our templates are not only easy to customize, but we offer a wide range of
resume styles
, so you can find the perfect one for your professional needs in just a few clicks of the mouse.
Why Use Nurse Practitioner Resume Templates?
Unfortunately, you can't simply outline your prior work history on a blank document and call it a day. Studies show that recruiters want to see several important pieces of information on
your resume
when they look at it. Not just that, but they only spend a matter of seconds reviewing your credentials before moving on.
Our nurse practitioner
resume templates
ensure you format the following elements of your resume correctly:

Margins

Headers

Font size

Font colors

Content sections
This way, when your resume lands in the hands of future employers, it's difficult for them to ignore and move on to the next document in the pile.
Popular Nurse Practitioner Resume Templates
If you want to go with a proven resume template, one of our popular practitioner resume templates may be the perfect fit for your
job hunt.
These resume templates feature a variety of styles, but each one includes all of the sections you need to complete a professional document unique to your experience and situation.
Entry-Level Nurse Practitioner Resume Templates
If you're looking for your first job in the healthcare field, lack of experience doesn't have to inhibit your resume. Our entry-level nurse practitioner resume templates emphasize applicant skills and abilities rather than
job experience.
This way, you increase your chances of getting noticed during the job hunt and landing the position you want.
Classic Nurse Practitioner Resume Templates
As a seasoned professional, you want a streamlined, easy-to-read resume, especially if you have multiple job experiences to list. Our classic nurse practitioner resume templates are the perfect fit if you want to stand out from the crowd and
show off your experience
using a proven format that will encourage employers to read through your resume.
Modern Nurse Practitioner Resume Templates
If you want to go with a different approach, our modern nurse practitioner resume templates perfectly combine classic and traditional with modern and contemporary. We designed
our samples
to easily showcase applicant skills while capitalizing on innovative strategies to impress potential employers. These templates also feature modern fonts, strategic pops of color, and other eye-catching features.
Contemporary Nurse Practitioner Resume Templates
Through 2026, jobs in the
healthcare field
should experience significant growth. As a professional in this ever-growing field, your resume should show that you stay on top of advances in the industry and cater your
skills and abilities
. Our contemporary nurse practitioner resume templates can help you accomplish this with ease.
What To Say in Your Resume
Your resume should include certain information. Otherwise, employers will view your application as incomplete, which encourages them to move on to other resumes and stick yours back in the pile. Our nurse practitioner resume templates include every recommended section for a winning resume, but we have some guidelines listed below to ensure your resume makes the cut.
Contact Information

Mailing address—Use your current address for this section

Phone number—You can include either your home phone number or cell phone number

Email address—Your email address should give off a professional image and not be inappropriate in any way

Full name—Start off your resume with your full name, and do not use any nicknames
Summary

Whether you use a summary or objective statement in your resume, both should give greater insight into your personality and abilities.

Objective statement—An objective statement is different from a summary statement because it informs employers what you hope to gain from a new employment opportunity. While many employers and recruiters do not think objective statements are necessary, new graduates and entry-level employees may benefit from using one of these statements on their resume.

Summary statement—Your summary statement quickly outlines why an employer should hire you. Generally speaking, these statements go over the skills you possess and how they translate to the open position. You can also emphasize how your experience benefits an employer.
Skills

Come up with a few keywords used in the job listing, and use them throughout the skills section of your resume

Make sure you edit the language you use in your resume to match the language of each individual job application

Use between four and six bullet points to describe the unique skills you possess
Work Experience

When you list a new position on your resume, make sure you include your dates of employment, the name of the company, and your specific job title

Under each employment listing, come up with three to five bullet points to describe your responsibilities at that job
Education

List any degrees you possess as well as what school you attended and the dates you were in school

You should also use this section to list any certifications or awards you possess
Why You Should Use a Resume Builder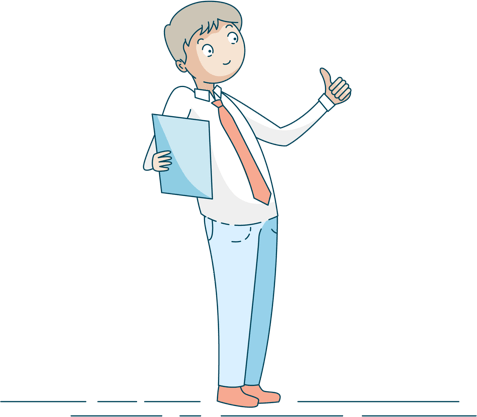 If you want to build your own nurse practitioner resume templates, we strongly recommend using our
personalized resume builder.
This process involves three easy steps:
1. Choose your resume from over 20 different designs
2. Let us know a little bit about yourself
3. Find the ideal resume template
While we will primarily help you craft the perfect resume template, you will also have access to a variety of other useful features. For example, we will introduce you to keyword phrases specific to your industry, give you access to a cover letter builder, allow you to download your resume in multiple formats, and provide you with industry-specific advice.